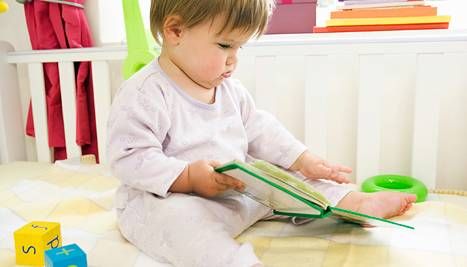 This content contains affiliate links. When you buy through these links, we may earn an affiliate commission.
A few months ago, I wrote about the different stages of reading to my baby. At that point, she was about five months old and loved story time. She would sit quietly in her rock'n'play and we would churn through books, reading aloud old favourites plus new ones we borrowed from the library. At some point in those intervening months, she outgrew her rock'n'play and became a lot more mobile. She crawls around, grabs at things, and does not sit still. Story time has, once again, evolved.
Those books that I read to her a few months ago have been put aside for now. The ones that are paperback or hardback are now safely on her bookshelf where she can't reach them—I don't want to be overly precious about her books and I know they will not remain in pristine condition, but I also don't want them to be torn apart and eaten before they have to be.
Story time now is all about board books. I love board books. They are sturdy, able to withstand little baby teeth and grabby baby hands. Some have different textures, some have soft covers, most are bright and colourful and cheerful. But not all board books were made for story time.
Board books seem to fall into two categories: those with a story and those without. The board books without stories are the ABC ones, the ones about colours or shapes or numbers. They're educational and fun, and at some point I'm sure we will appreciate them. But right now, when I want to read an actual story, with characters and a plot, those board books don't do it for me. Instead, I've been turning to the board books with a storyline (often these are books that are also available as paperbacks or hardbacks). Here are a few books that pass the test of being fun to read aloud, have a plot and characters, and are available as board books.**
board books | books for babies | baby books | parenting | books to read to babies" srcset="https://s2982.pcdn.co/wp-content/uploads/2018/08/board-books-with-a-plot-683x1024.jpg.optimal.jpg 683w, https://s2982.pcdn.co/wp-content/uploads/2018/08/board-books-with-a-plot-200x300.jpg.optimal.jpg 200w, https://s2982.pcdn.co/wp-content/uploads/2018/08/board-books-with-a-plot-100x150.jpg.optimal.jpg 100w, https://s2982.pcdn.co/wp-content/uploads/2018/08/board-books-with-a-plot-33x50.jpg.optimal.jpg 33w, https://s2982.pcdn.co/wp-content/uploads/2018/08/board-books-with-a-plot.jpg.optimal.jpg 735w" sizes="(max-width: 600px) 100vw, 600px">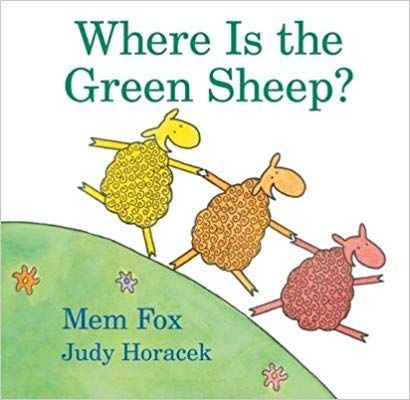 Where is the Green Sheep?: This is an old favourite, and parents all over Australia have this memorised. After Possum Magic, I reckon this is Mem Fox's most famous book.
Who Sank the Boat?: I love this one. I tell my baby every time that the mouse is the scapegoat; it was the collective weight of all the animals that sank the boat. Can the mouse really be blamed?
Ten Little Fingers and Ten Little Toes: Another old favourite, and another that I have memorised.
We're Going on a Bear Hunt: So this one does have a story and characters, but it raises a question that I ponder every time we read it: can you go *through* a cave? If you can go through it, then isn't it really a tunnel?
Diary of a Wombat: A charming and delightful book about my favourite animal.
Room on the Broom: I've written before about my love for Julia Donaldson, so any of her picture books that are available in board book format would be great.
Please, Baby, Please: A lovely book with all the entreaties we make of our small children. With a nine-month-old, the ones that resonate the most with me are the sleep-related pleas.
The Snowy Day: An old classic about a young boy and first snowfall. This is something that my daughter will only imagine about for a long time, because snow isn't exactly plentiful in Southern California.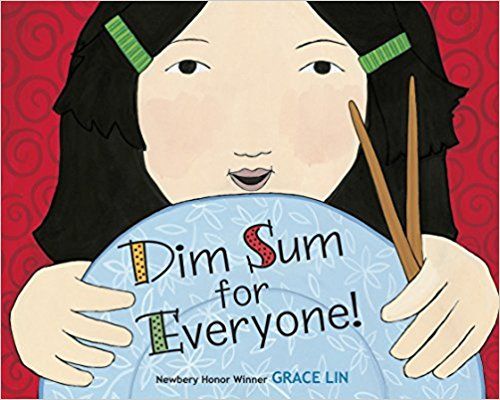 Dim Sum for Everyone: This one doesn't really have much of a storyline, but I like it because I love yum cha (what us Australians call dim sum). It reminds me of childhood weekend mornings.
Baby Goes to Market: This is kind of a counting book. Set in South West Nigeria, it is a cute story about a baby who goes to the market with his mama and the shopkeepers all end up giving the baby treats like juicy oranges, roasted sweet corn, coconut pieces, and sweet biscuits. The pictures are colourful and great. This one is currently only available has hardback and paperback but will be out as a board book on 12 March, 2019.
Little Owl's Night: A baby owl and his evening adventures and musings. Charming, and I love the colours and pictures.
Rapunzel: Once Upon a World: A retelling of Rapunzel that's set in India. The story is the classic we all know and love, and the illustrations are fantastic. The Once Upon a World Series is all great, actually!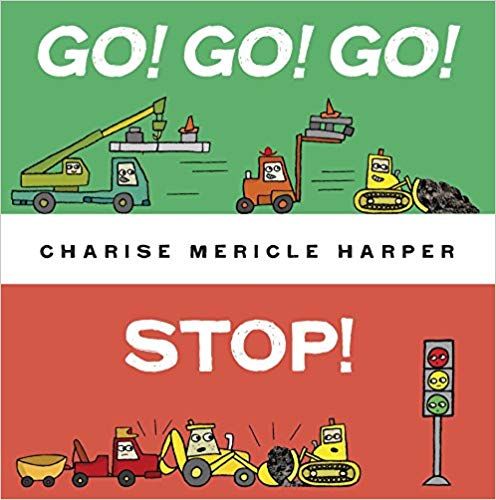 Go Go Go Stop: Anthropomorphised traffic lights out to save the day! Really cute story with fun illustrations.
Please Mr Panda: A more recent acquisition, and a lot of fun. A grumpy panda teaches you the importance of manners. My husband and I have taken to adopting the Mr Panda persona in other aspects of life ('Can you take the rubbish out?' 'No, you may not have a doughnut.' 'Please, Mr Panda!').
Click Clack Moo: It's got cows that type, cows and chickens going on strike, and a duck that's basically Switzerland. What's not to love?
Sheep in a Jeep: A great rhyming one—the rhythm is different to the books by Men Fox and Julia Donaldson, and sometimes they feel like quite the tongue twister, but they're great. I love the ending of this one. There is a whole series of Sheep books and my other favourite is Sheep Go Out to Eat.
So there you have it! A collection of board books that will survive grabby hands and curious teeth, as well as being interesting for the adult reading the book.
**I have tried to link to the board book edition where I can, but Amazon doesn't seem to have all of them available, so some of the links above will be to a hardback or paperback edition. Apart from Baby Goes to Market, the titles *are* available as board books (though some of the Australian and British ones may be harder to track down in the U.S.). If you have your heart set on owning a title as a board book that Amazon doesn't have, I suggest checking out your local bookshop or Book Depository.