Opinion
A Call to Action for Librarians
This content contains affiliate links. When you buy through these links, we may earn an affiliate commission.
The post you're reading is part of Book Riot's observance of #BlackOutDay. We are turning our attention fully to issues facing black authors and readers with help from the folks at #BlackoutDay and #WeNeedDiverseBooks. Book Riot is grateful to have a platform to celebrate diversity and critically examine the book world every day, but today we have turned the reins over to our black contributors and guest contributors all working towards social justice and good books. Enjoy!
____________________
This is a guest post from Shauntee Burns-Simpson. Shauntee is President of the New York Black Librarian's Caucus and has worked for The New York Public Library for over 15 years. She is currently the Outreach Librarian for MyLibraryNYC.
____________________
Are you ready for a revolution?
As an African-American librarian, I am.
Think about it. It's 2015, and we still need to campaign for "more diverse books."
Sure, it's important to have representation of all individuals in literature. Being in a "melting pot" better known as New York City, our readers come in all shapes and sizes. People of every race, religion, and creed come through our library doors.
The question we librarians need to ask ourselves is: Are you exposing your users to the full range of authors and literature out there? Are you going out of your comfort zone and reading and learning about authors and sharing that with the community you serve?
As librarians, our job is to be radicals — meaning, it's our duty to affect the fundamental nature of something. So, here are some questions we can ask ourselves:
• Do you always pick the same genre of books for your book discussion?
• What type of book displays do you create to showcase diverse literature?
• What authors do you invite to your library?
• Is it always well-known authors, or do you invite not-so established authors to have platform to talk about their books?
As the current President of the New York Black Librarians' Caucus, Inc. (NYBLC), I like to use our meetings to expose our members to authors who are not necessarily well-known and give them an up-close-and-personal platform to speak. This allows members to bring new ideas back to their libraries and reach their communities.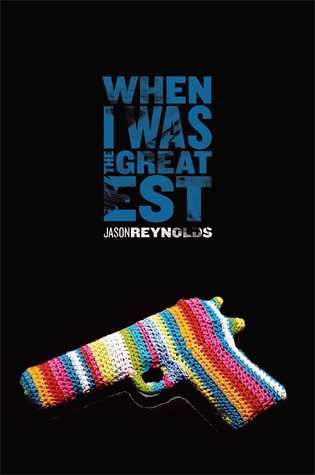 For example, a few years ago, NYBLC had a program at the Harlem Book Fair entitled, "Sizzling Summer Reads." Various authors were invited to talk about their books, trends, etc. The program was open to the public and many librarians were included in the audience. On the panel was a fresh new author by the name of Jason Reynolds, who spoke eloquently about his new book When I Was the Greatest. It ended up on The New York Public Library's "Best Books for Teens 2014" and has since won the Coretta Scott King award. Next month, Mr. Reynolds will be receiving the first ever "Distinguished Author Award" at the NYBLC conference and Librarians Ball on Oct. 10.
Librarians, by exposing yourself and your patrons to various authors you are being the "radical" for your community. You're promoting positive change in the publishing industry by showing support to authors who are diversifying literature. But most importantly, you are fostering the overdue change that is needed in the books of tomorrow.