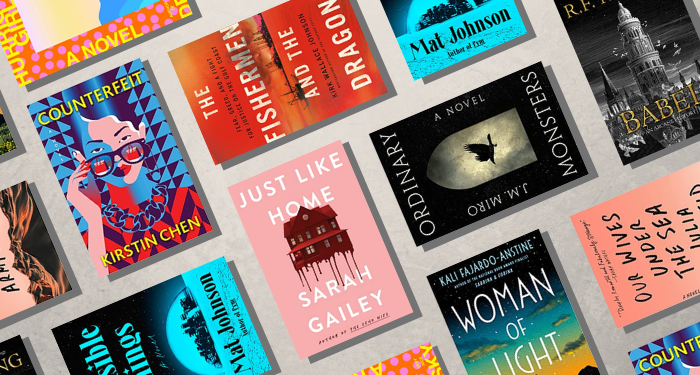 Lists
What's the Buzz: 40 of the Best Summer Reads for 2022
This content contains affiliate links. When you buy through these links, we may earn an affiliate commission.
Believe it or not, it's time for summer reading again! But what to read??? To paraphrase LFO: "In the summer books come and summer books go, some are worthwhile and some are so-so." There are so many books coming out in the next few months that it can be hard to choose. That's why I'm here to highlight 40 of the best summer reads 2022 has to offer, so you get get right down to reading, instead of lying on the floor, wondering where the kids from ALF are now, because you can't pick a book. (Er, that's a totally made up example.)
As far as summer releases I am personally excited about (besides the ones in this list), I can't wait to get my hands on Vera Kelly: Lost and Found by Rosalie Knecht — even though I am sad the series is ending. I'm looking forward to the debut novels Greenland by David Santos Donaldson, On Rotation by Shirlene Obuobi, and The Catch by Alison Fairbrother. I'm delighted Nevada by Imogen Binnie is being reissued by a larger publisher, because it deserves a bigger audience. And I feel it is my duty to let you know that there is a Bunnicula graphic novel coming out in August, and it is adorable.
Really, that was just my way of sneaking in even more recommendations to this list of summer reads for 2022. I can't stop talking about books! These books are all coming out in June, July, and August. I have read many of the buzzy, exciting titles you'll find below, and I can't wait for you to read them too! So get your TBR ready and let's get to it!
---
Whew! Has your TBR cried uncle yet?? If not, here are more books to add to your reading list in this post of 22 Great New Books To Read in 2022 (which is actually over 40 titles, because can't stop, won't stop.) And you can always sign up for the New Books newsletter and get great new release recommendations right in your inbox!