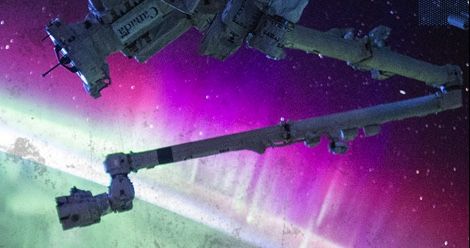 Lists
25 Of The Best Space Opera Books
This content contains affiliate links. When you buy through these links, we may earn an affiliate commission.
Start your engines and get ready. Welcome to the start of this journey across the stars and planets. Space opera novels are so full of luscious world-building, all-around action, and very interesting characters. You can find space opera inside the science fiction genre, and from there you can travel the stars, finding new books to read. You can find it might contain fights or lost empires. As well as princesses running from their kingdoms and enemies trying to kill each other. It really has everything for everyone, so you can't really go wrong on the direction you choose. Let's go down this awesome list of the 25 of the best space opera books.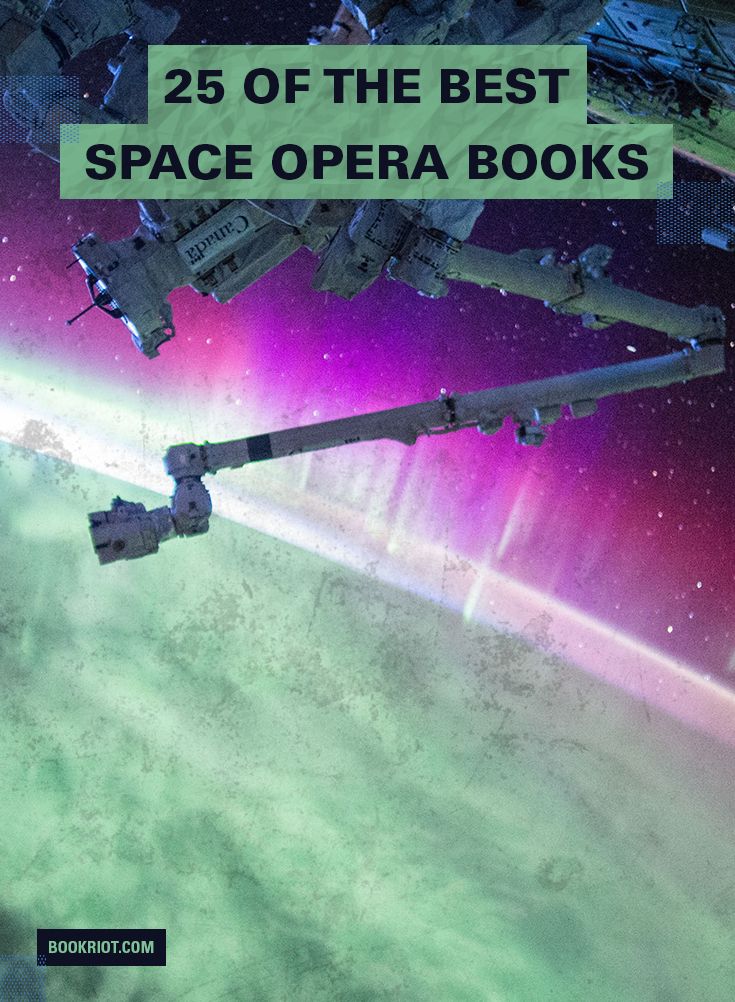 adult space opera books
To redeem herself, Captain Kel Cheris must have to retake the Fortress of Scattered Needles with the help of the undead tactician Shuos Jedao.
Ascension by Jacqueline Koyanagi
Alana is the best sky surgeon in Heliodor City, but repairing starship engines barely pays the bills. Soon after a crew comes to find her sister Nova, and she decides to go with them to find her. Nova is in danger and even though Alana might be crushing on the captain of this cargo vessel, there is no time for love.
Aster lives in the slums of a space vessel. This space vessel has been traveling in order to finally get to the destination: the mythical Promised Land. When the autopsy of the ship's sovereign is revealed and it sort of shows a connection to Aster's mother's suicide, she will have to retrace her mother's footsteps to unravel the mystery.
Nadira is one of Hathor's Guardians, the security force for Novacorp. Her job is to use her intuition to protect the capital city from thieves and intruders.
And all the way over in Astarte, there is Jonathan, a wealthy, privileged man who gets what he wants. When his father goes missing after a robbery, he travels to Hathor in order to find him and the ones behind the attack.
Dawn by Octavia E. Butler
Lilith Iyapo lost her husband and son, and soon after atomic fire consumed Earth. She wakes up, hundreds of years later, inside an alien spacecraft. Aliens who arrived to save humanity from extinction. They have protected the last of humanity inside their ship for centuries, and now Lilith is ready to lead them back to their home world. But nothing is easy as it seems.
Sirantha Jax has a special ability that makes her able to jump ships through grimspace. An ability that makes her a highly prized navigator. But a crash landing after, and no survivors, only Sirantha, is the reason she is thrown in jail with no memory of what happened. That is barely the beginning. A crew of rogue fighters will help her if she agrees to help them overthrow the established order.
Radiance by Catherynne M. Valente
The Goodreads synopsis really sums it all, better than I will ever try to do it. "Radiance is a decopunk pulp SF alt-history space opera mystery set in a Hollywood—and solar system—very different from our own"
This Caribbean-colonized planet is celebrating Carnival, so there is music, dancing, and lots of fun. To young Tan-Tan, dressing up as the Robber Queen is by far her favorite thing to do. But her world crashes down when her father commits an unforgivable crime and they are casted out and thrown into the brutal world of New Half-Way Tree where monstrous creatures of folklore are real.
If you're looking for f/f space opera novels? The Caphenon is really what you're searching for.
Captain Ekatya Serrado has spent her career fighting. When it comes to choosing between saving her ship or a world under attack, it's rather an easy choice. For Andira Tal, she believes her people are alone in the universe but she will find out soon that her belief is wrong when a spaceship crashes near her capital city.
Kylara is summoned to her home planet and has been told to expect a hero's welcome. But that's not what welcomes her. She instead finds herself isolated and unable to communicate with the outside world, trying to command a group of troops.
Pitched as Firefly meets James Bond, Relaunch Mission tells the story of Captain Lindana Nyota and her life of living mission to mission. When she is down one crew member, she has to hire a new intel officer and hope for the best. Gabriel Steele didn't expect to get a broken nose when he meets Lindana after walking back into her life.
I'll just say one thing that probably, most definitely, will get you all excited to just pick this up: Lesbian space pirates.
Zan wakes up with no memory, prisoner of people who tell her they are her family. But everything looks and sounds really fishy. She then is told she is their salvation, she's the only person who can board the Moshki, a world-ship with the power to leave the Legion.
But her family isn't the only one who wants to take control of the ship.
From the Goodreads synopsis: "When Cordelia Naismith and her survey crew are attacked by a renegade group from Barrayar, she is taken prisoner by Aral Vorkosigan, commander of the Barrayan ship that has been taken over by an ambitious and ruthless crew member"
space opera novellas
The Honoured Ancestress has protected and helped thrive Prosper Station. But war has come and the Emperor has called on the brightest minds to go and fight. The people left will unravel slowly, uncovering grudges and secrets. Mistress Quyen and the Honoured Ancestress will have to keep their people and family safe.
Binti by Nnedi Okorafor
Binti is the first of the Himba people to be offered a place at Oomza University. But to go there means to leave her family behind. She will have to travel through the stars to reach the University, but that journey will not be easy.
Starfang is a space opera with werewolves and merchants. Captain Francesca Min Yue is tasked to hunt down and kill enemy Yeung Leung, but nothing is as it seems. Political intrigue, family, and lots of werewolves, Starfang welcomes you into their ship.
The Goodreads blurb really caught my eye from the start:
"A year into the Deep, Amadis Reyes wakes up. Menkalinan is sounding the alarm; something's wrong. The rest of the crew are dead.
That's not even what's wrong."
With haunting scenes and scenarios, Dream Houses is really a book everyone should pick up.
This amazing anthology is a collection of indigenous science-fiction and urban fantasy short stories. One of them Né łe, written by Darcie Little Badger, is a f/f story about lesbians in space with lots of cute puppies.
young adult space opera books
Mirage by Somaiya Daud
The hype is real for Mirage! Eighteen-year-old Amani is a dreamer and she dreams about having her own adventure. And one day it comes. Kidnapped by the regime, thrown into the royal palace, it's there she discovers that she is nearly identical to the cruel Princess Maram. Princess Maram is hated by a lot of people, so she needs a body double, to appear in public, ready to die for her.
Crown Princess Rhee wants revenge for the death of her family. She is the only surviving heir to an ancient dynasty.
On the other side, there is Alyosha, a Wraetan who has risen above his origins and become one of the stars of a DroneVision show.
Fate brings them together after Rhee is attacked and Aly is blamed for her presumed murder. Both of them will have to go into hiding and join forces to save the galaxy.
Inspired by the Mahabharata and other ancient Indian stories, A Spark of White Fire is a story about getting back home. Esmae's mother, the queen, sent her daughter away very young. Years later, Esmae wants nothing but to go back and put her famous brother on the throne. When she finds out that the prize to winning a competition is the sentient warship Titania, she sees her way home.
If you're searching for a horror space opera with deadly aliens who kill with sound, Pitch Dark is that book for you. Think of A Quiet Place but as a Young Adult book in space. Tuck is on the USS John Muir, a ship that has natural resources, Earth's most valued artifacts. But Laura's family also wants what's inside the Muir.
Everyone in the universe knows this name, they fear it, but no one knows Ia Cocha is a 17-year-old girl. When the Commonwealth captures Ia, she is forced to enter their military academy so she can serve them in some way. With the help of new friends, she will find the way to escape and destroy the Commonwealth.
---
What do you think are the best space opera books?