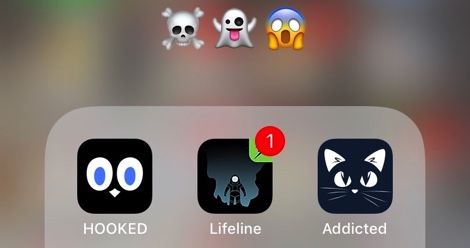 Horror
I Tried All the Scary Stories Apps and Found the Best 7
If you live, eat, and breathe horror like I do, then the thought of carrying scary stories with you everywhere you go probably sounds like a dream (or nightmare) come true. Thankfully, with the advent of smartphones, that nightmare has become a reality. New scary stories apps are popping up all the time. Search the app store for scary stories right now, and you might be overwhelmed with the options.
So, horror fiends, I have done the dirty work for you and screened a bunch of scary stories apps so I could bring you the best. Don't believe me? Just check out my iPhone folder dedicated solely to them:
Yes, that's three pages worth of scary stories apps, and I'm about to break down the best seven for you, in no particular order.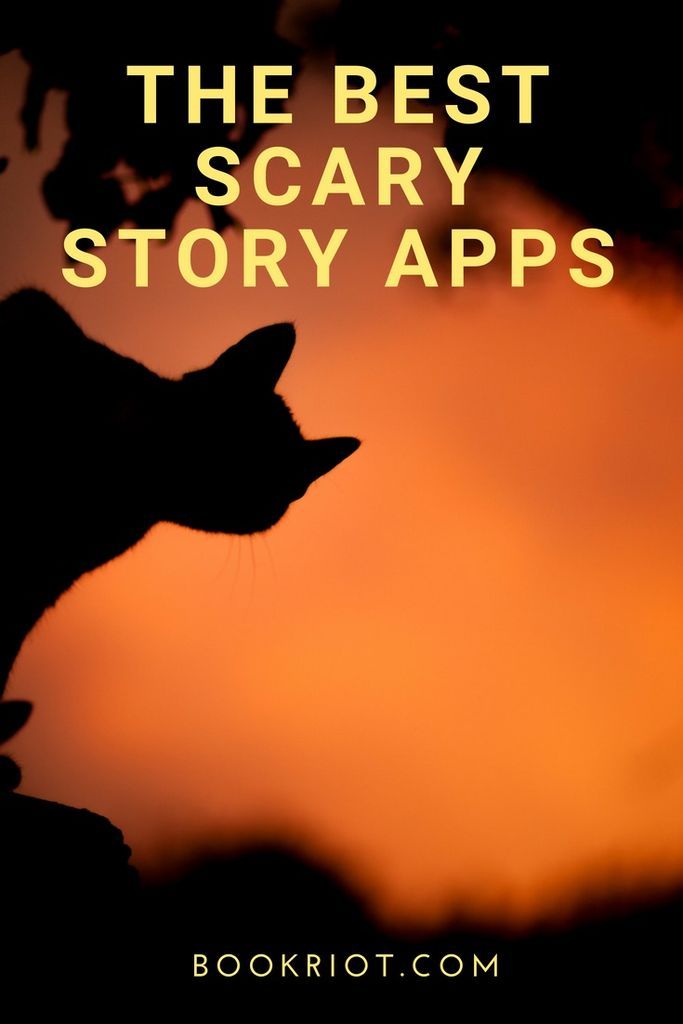 scary stories | book apps | short stories | short story apps | horror | horror apps | horror short stories" srcset="https://s2982.pcdn.co/wp-content/uploads/2018/07/the-best-scary-story-apps-683x1024.jpg.optimal.jpg 683w, https://s2982.pcdn.co/wp-content/uploads/2018/07/the-best-scary-story-apps-200x300.jpg.optimal.jpg 200w, https://s2982.pcdn.co/wp-content/uploads/2018/07/the-best-scary-story-apps-100x150.jpg.optimal.jpg 100w, https://s2982.pcdn.co/wp-content/uploads/2018/07/the-best-scary-story-apps-33x50.jpg.optimal.jpg 33w, https://s2982.pcdn.co/wp-content/uploads/2018/07/the-best-scary-story-apps.jpg.optimal.jpg 735w" sizes="(max-width: 597px) 100vw, 597px">
Hooked is the Ashton Kutcher–backed app that started the text story trend, and it's still one of the best around. The idea behind Hooked is to make reading addictive for young people by delivering the story in bite-sized text message pieces. A lot of these text message-based apps (including Hooked) require a premium membership if you want to look at pictures and videos, but to me the scary stories are always scarier if you can imagine the visuals yourself.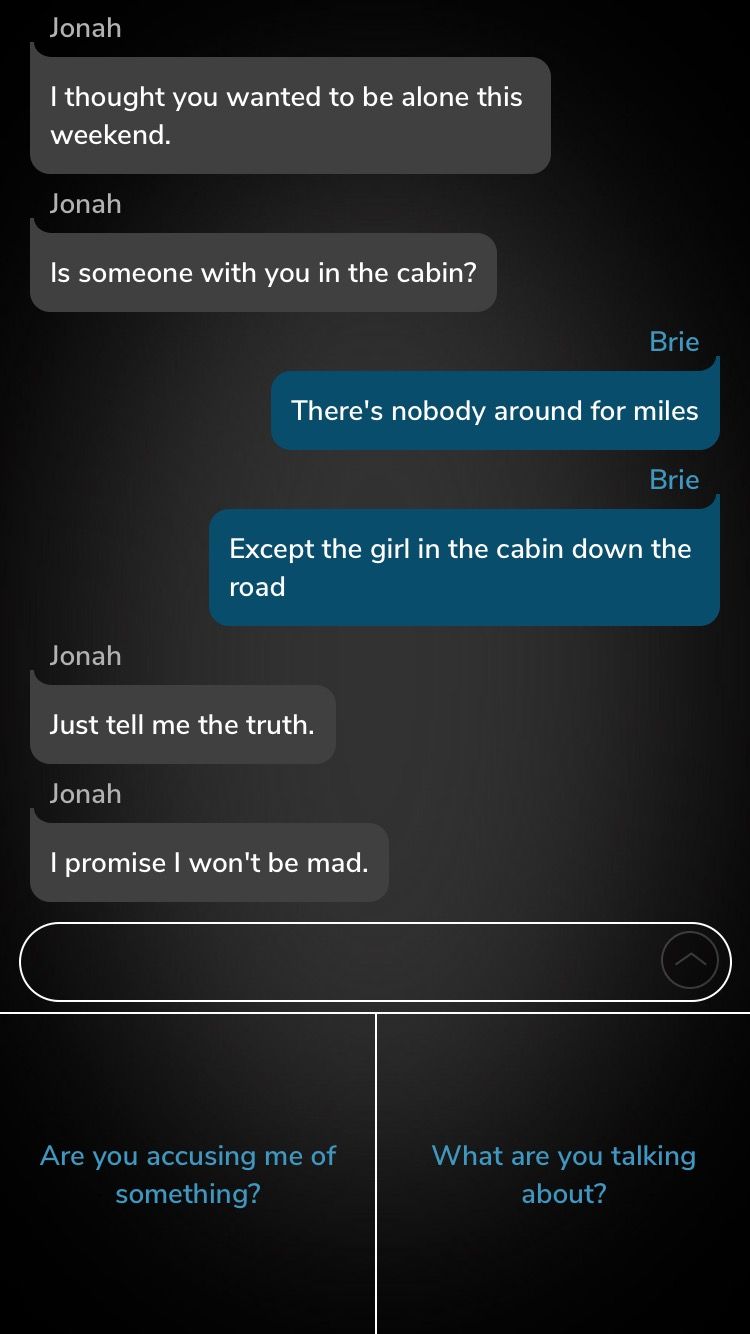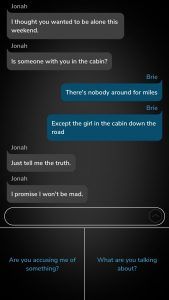 I like apps like Cliffhanger because these are text message-based stories that include a Choose Your Own Adventure element to them. I'm never exactly sure how much of an effect my choices have in games like these (that would involve playing them over again and I just don't have the patience for that at the moment when I have 5,000 other scary stories apps to get through). But at the very least, the illusion of choice makes me feel more invested in the story and more involved in the scary stuff happening on my screen. And the more you feel like you're a part of the story, the scarier that story feels.
If you're into scary stories and you haven't discovered the world of Creepy Pasta yet, then I don't know where you've been but it's time to get on board. Creepy Pasta has permeated every part of internet culture. My husband thinks it's a little weird that I listen to Creepy Pasta stories at night to fall asleep, but it's a thing and it's called "Sleepy Pasta," so I'm not the only one who's into it. There are podcasts, YouTube channels, and of course wiki pages dedicated to Creepy Pasta stories, so it should come as no surprise that there is a Creepy Pasta app too. This app is very well organized and easy to navigate. I love how you can save stories to your favorites and mark them as read. Maybe one day I'll make it through all of them?
This one is another scary stories app where you get to make choices, but it's not text messaged-based. It's more of a true Choose Your Own Adventure, which makes me feel like my choices probably have more of an effect on the final story. The scary images behind the story add to the whole atmosphere, but the ad at the top of the screen kind of takes away from that. Nothing like staring at scary vampire fangs and then seeing a bright pink Ulta ad pop up above them. Still, the stories are fun.
If for some reason you want to read other types of stories in addition to your scary stories, Yarn's got you covered. In addition to scary text message-based stories, you can read steamy romances, romance/drama stories, sci-fi/fantasy, zodiac readings, and even celebrity text messages conversations (fictional ones, of course). Yarn for sure has the most eclectic collection of stories of all the text message-based apps.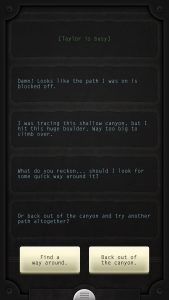 If sci-fi horror stories are your jam, check out Lifeline. In this game, a marooned astronaut named Taylor is sending you messages from space. He is all alone, and as his only contact with the outside world, you must give him advice and help him figure out what to do. You really have to consider your choices with this game, because the wrong decision could lead to Taylor's death. This story happens in real time, so last night Taylor asked me where he should sleep and I didn't hear from him again until early this morning. Thankfully, he made it through the night! This is the first in a series of Lifeline games, and you can buy one for $1.99 or a pack for a discounted price. Considering there is no in-app purchasing nonsense with this game, Lifeline is a steal.
One of the newest chat/text message-based story apps is Tap, which is a lot like Hooked in many ways. However, Tap is adding a little bit more to the chat fiction experience by adding the "Tap Originals" concept, which includes video calls and phone calls that "make you feel like a part of the story." Again, if you want to experience these parts of the app, you will have to pay for premium, which costs $7.99 a month (this seems to be the going rate for premium features in these apps). Or you can just enjoy the text-based stories for free.
scary stories apps: honorable mentions
Here are just a few of the other scary stories apps that I checked out and you might enjoy as well: Addicted, Eavesdrop, ReadIt, Scary Stories, Lure, and Abyss. Good luck getting to sleep tonight!
Want to learn about more reading apps? Check out Book Riot's app articles here. Just here for the horror? Get more spooky content here.