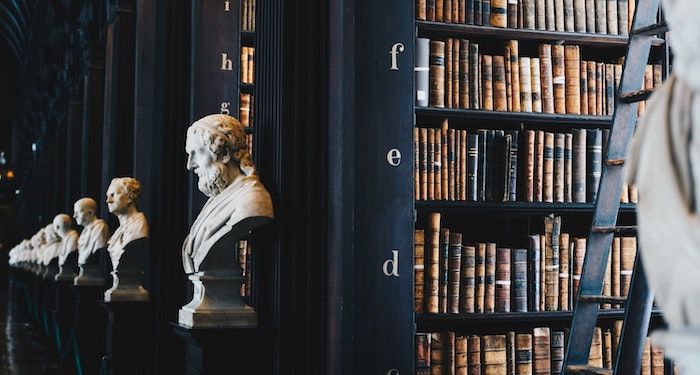 Fiction
20 Great Works of Philosophical Fiction
This content contains affiliate links. When you buy through these links, we may earn an affiliate commission.
What is philosophical fiction? Well, that's something we could argue about! For me, philosophical fiction deals with ideas in a direct way. Sometimes this fiction contains actual philosophizing in it: characters might argue over ideas or a narrator might make a case for a certain way of looking at the world. Sometimes this fiction embodies ideas in its storytelling, so the philosophizing is implicit rather than explicit. Reading this type of philosophical fiction, we experience the ideas or the viewpoint as we absorb the story.
Now, it's possible to argue that any piece of fiction fits this definition, since any piece of writing contains ideas. But I would argue that philosophical fiction highlights or foregrounds its ideas in some way. It's a matter of degree. Any fiction contains ideas, but philosophical fiction encourages the reader to ponder big questions. It purposely provokes thought and debate.
All the novels below ask you to think. They cover many of the major philosophical fields: epistemology (what we can know), metaphysics (the nature of reality), ethics (how we should live), aesthetics (art and what is beautiful), political philosophy (how we organize society), and the philosophy of religion (faith, the existence of God, the problem of evil). The wonderful thing about philosophical fiction is that it covers all these fields, but does so through the trappings of fiction: character, plot, setting, etc. These novels make philosophy approachable and fun.
This list begins with contemporary works and then moves on to older ones. Take a look through and pick up a book that entertains and expands your mind all at the same time!
Great Contemporary Philosophical Fiction
Great Classic Philosophical Fiction
---
After reading a bunch of great philosophical fiction, you might want to tackle some straight-up philosophy. If so, make sure to check out this list of great philosophy books for beginners.
And if you're looking for a certain kind of book to fit your reading mood, Book Riot has a solution for you! Sign up for Tailored Book Recommendations, or TBR, to get reading recommendations to suit any reading whim.