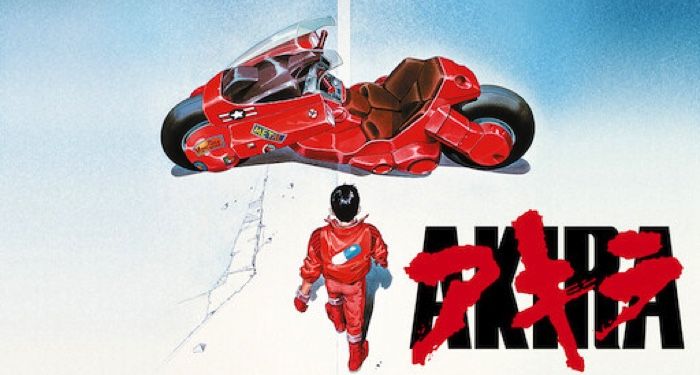 Manga
8 of the Best Manga Adaptations (and 1 that Should Never See the Light of Day)
This content contains affiliate links. When you buy through these links, we may earn an affiliate commission.
How to start a fan war: ask for a list of the best manga adaptations. Manga fans truly understand the pain and glory of adaptations better than any other fanbase (and this is a hill I am prepared to die on). The moment we hear "a live-action version of the hit manga…," a small piece of our soul dies. And if you think anime versions would be a safer bet, then you should prepare yourself for some disappointment. In most cases, it really is a case of "the book is better." But don't let me dishearten you. There are great adaptations out there. And when you find the version that brings your favourite manga to life, the feeling is sooooooo sweet! It's almost worth the pain. Almost.
We are currently living in a time where not only are there archives of manga adaptations available on the internet and streaming services, but there is also a plethora of new versions coming our way. Netflix recently announced the live-action version of the hit manga One Piece (yep, I said it). Its release date is set for 31 August, and I'm cautiously hopeful based on the trailer. I know there are good manga adaptations out there. Maybe I'll revisit them while I wait for the new stuff to drop.
The Best Manga Adaptations to Watch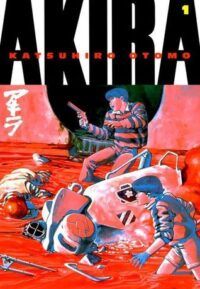 Akira by Katsuhiro Otomo, illustrated by Satoshi Kon
This is the movie that started the Manga/Anime Renaissance in Western culture. Pre-Akira, manga and anime had a very small slice of the market in the U.S., imported from Japan and often edited to look more like 'traditional' superhero comics. Akira the manga was eventually published by Marvel Comics in the U.S. under the Epic imprint, though it had a small readership. Then Akira was released in cinemas, and we all lost our heads over That Motorbike Scene.
This was the benchmark for cyberpunk: a post-apocalyptic setting, government conspiracies, and social unrest bubbling beneath gang warfare. Thirty years after a mysterious explosion decimated the city, danger returns with a former motorbike gang member with unstable and destructive telekinetic abilities. The animated movie from 1988 was damn perfect, and yet there is talk of a live-action remake with Taika Waititi at the helm. I'm genuinely unsure how I feel about this. Waititi is skilled at highlighting the nuances in the social commentary of his work, but the 1988 version is more than fine exactly as it is.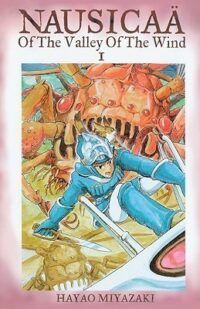 Nausicaä was initially a manga serialised in the magazine Animage in 1982. The film adaptation came in 1984 and became the foundation of Studio Ghibli. The movie is a simplified version of the manga, essentially covering the same elements but limited to the story published up to the date of the film's release. This only adds to the authenticity of the movie, making it one of the best manga adaptations of all time. Nausicaä, the title character, is the princess of the Valley of the Wind. The valley borders a toxic jungle, polluted by an apocalyptic war and swarming with oversized insects. Nausicaä studies the jungle and its creatures, hoping to find a way for her valley and the jungle to coexist. Nearby, two nations are at war for land and survival. When the war enters the Valley directly, Nausicaä must fight to protect her people and the land from obliteration. A masterpiece in both manga and anime.
Old Boy written by Garon Tsuchiya and illustrated by Nobuaki Minegishi
Before Spike Lee attempted to 'Americanise' the acclaimed series, the best manga adaptation of Old Boy came from Korea in 2003. It follows Oh Dae-su, held captive for 15 years in a cell designed to look like a hotel room. Dae-su has no idea who imprisoned him or why. When he is suddenly released, Dae-su struggles to settle in this new world while searching for his captor. Even though he is now outside, Dae-su remains trapped in his captor's game of conspiracy and violence. The movie is a stunning example of emotional storytelling, while the choreography is dynamic. Old Boy mastered The Corridor Fight Scene before Netflix's Daredevil ever knew what a corridor was. Warning: the story contains incest, suicide, high physical violence, and mental abuse.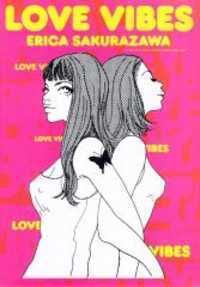 Love Vibes by Erica Sakurazawa — Kakera: A Piece of Our Life
For a change of pace, Kakera was released in 2009 and loosely based on the manga published in 1996. In both stories, it centres on the love-meet between two women. Haru is an unkempt, though beautiful student of English literature who is trapped in an impasse relationship with a fellow student named Ryota, a boor who constantly cheats on her. Haru meets Riko, a young prosthetist who instantly takes a liking to Haru. While Riko is comfortable with her bisexuality, Haru struggles to understand where she fits in her relationships with Ryota and with Riko. The film adaptation captures the swoon of fresh attention and the ease in which we can be swept up in our emotions.
This best-selling manga series has had MANY live-action adaptations over the years, but the best is definitely the 2009 Korean series starring Ku Hye-Sun as Geum Jan-Di, which has the main character starting at the most elite school in Korea. This is prime enemies-to-lovers trope — in it, Jan-Di instantly clashes with the popular F4 group of boys, who set their bullying sights on Jan-Di. It's filled with angst, comedy, and drama, brought together with the stunning performance by Ku Hye-Sun. There are so many fans of the original manga and even more fans of this brilliant adaptation.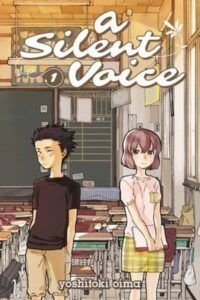 For a manga that was originally intended as a one-off, this ended up being acclaimed around the globe. The animated movie is even better, without exaggeration. The story begins in 6th grade when Shoya Ishida encourages the whole class to bully the new girl, Shoko Nishimiya, who is deaf. When the Principal reprimands Shoya for his actions, Shoya is ostracised by students and teachers right into High School. By that stage, Shoya realises how wrong he was and seeks redemption by reconnecting with Shoko, who still suffers from the bullying experience. There is so much to learn and understand from both the manga and the movie, as each of the main characters grows individually and within the new social group around them. The movie took all of the empathy in the manga and went a step further in delivering emotional support for the audience. It was the 10th highest-grossing Japanese movie in the year of its release (2016), tying with Death Note: Light Up the New World (another manga-inspired movie); impressive for an animated manga-inspired film that is not Studio Ghibli.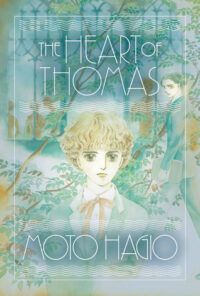 Content warning: suicide
Moto Hagio is held as one of the gods of shōjo manga, with a visual style that is both softly beautiful and instantly recognisable. Although better known for The Poe Clan, one of the best manga movie adaptations of all time is based on her series, The Heart of Thomas. During the Summer Holidays of 1999, four students stay behind at their all-boys boarding school. Earlier that year, one of their classmates (Yu) died by suicide. One of the students, Norio, blames another (Kazuhiko) for the death, in part because of the unrequited love from Yu. It is a coming-of-age tale dealing with suicide, abandonment, and homoerotic relationships between the boys. To be fair, it is unlike any movie you have probably seen. The source material holds so much trauma within its pages. Yet, the movie delivers a softness that reflects Hagio's signature art style.
Umimachi Diary by Akimi Yoshida — Our Little Sister
Three sisters — Sachi, Yoshino, and Chika) — are children of divorced parents and have not seen their father in 15 years. Upon receiving news of his death, the sisters meet their half-sister, 13-year-old Suzu. After the funeral, Sachi surprises everyone and invites Suzu to live with the sisters in Kamakura. The original manga series was serialised in Monthly Flowers for 12 years, presented as a 'slice-of-life' insight into this family and all of their issues. The live-action movie shares the same daily vibes, capturing special everyday moments while building the story to a crescendo of family love. This is a healing movie, for both the characters and the audience. If ever you wanted to glimpse the soul of 'slice-of-life' comics in the real world, Our Little Sister is it.
And the Worst Manga Adaptation is…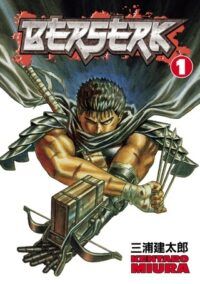 Berserk by Kentaro Miura
It's been considered a classic since its debut in 1989. It brings medieval fantasy and futurist technology, held together with plenty of monsters and mayhem. This is badassery at its best. Oh, it's violent and quite graphically so. But it is honestly a really well-written fantasy manga with dramatic storytelling that invests in its characters. Yet, the 2016 anime series is frequently called out as the worst manga adaptation ever. It wasn't even the first attempt (previous adaptations weren't half-bad), but the 2016 sequel is weighed down with gaping holes in the story (with key parts missing from the manga) and CGI that makes Justice League Superman's moustache look like an award-winning performance on its own. In particular, the animation makes character movements look really clunky and super-distracting. This is how NOT to adapt manga.
---
Let's call it what it is: If your aim is to make the best manga adaptations ever, then DON'T mess with the source material. Manga has made an impact on all areas of our literary lives (see Patricia's great history here). However, manga has a certain soul about it — it is uniquely Japanese while appealing to every corner of the world. It's easy to see how manga has influenced our pop-culture lives, and it IS possible to make good manga adaptations. Just respect the source material, okay?