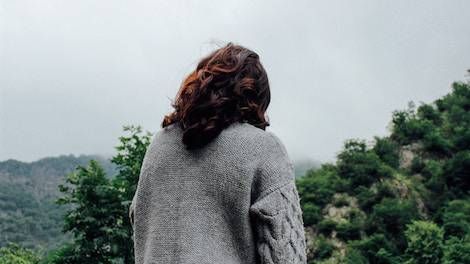 This content contains affiliate links. When you buy through these links, we may earn an affiliate commission.
My grandma is the one who got me into books when I was a young child (thank you Hardy Boys and Nancy Drew!), but she is also responsible for my later-acquired affection for some of the best cozy mystery series. After she lost most of her sight, she received audiobooks through the free service offered by the National Library Service for the Blind and Physically Handicapped. Every time I would visit her, she would tell me about the "crazy antics" in her latest Rita Mae Brown book. She also loved to watch the Hallmark Movie Channel and I found I could watch a couple of those movies without even realizing it.
This list focuses on the best cozy mystery series with two or more published books available. Long-running series work so well in this genre because we fall in love with the main characters and want to spend more and more time with them.
Trying to put together a top any-number of cozy mystery series is an impossible task because there are so many great ones out there. (In fact, this started as a top 10 list, but I couldn't narrow it down.) So, please, feel free to add your favorites in the comments of this post!
Agatha Raisin by MC Beaton
Agatha Raisin retires from a high-powered career in public relations at the age of 52 and moves to a cottage in a picturesque English village, which turns out to be not as tranquil as it appears. First book: The Quiche of Death
Amelia Peabody by Elizabeth Peters
Thirty-two year-old self-proclaimed spinster Amelia Peabody decides to take her considerable inheritance to Egypt. This series is loved for its independent, sarcastic, strong-willed heroine in her 1880s setting. First book: Crocodile on the Sandbank
Aunt Dimity Mysteries by Nancy Atherton
American Lori Shepherd and family solve mysteries with the help of Aunt Dimity, who is deceased, but communicates with them from beyond via a blue leather journal. First book: Aunt Dimity's Death
Blanche White by Barbara Neely
Blanche White is a smart housekeeper who has a habit of getting entangled in murder mysteries. First book: Blanche on the Lam
Body Movers by Stephanie Bond
Debutante-turned-shopgirl Carlotta has a lot to handle: fugitive parents, a gambling addicted brother, loan shark debts, and a part time job moving bodies for the morgue. First book: Body Movers
Booktown Mystery by Lorna Barrett
Tricia runs a mystery bookstore in a town full of bookstores (can I move there?) and has to take a page out of her books when she becomes a murder suspect. First book: Murder is Binding
Cat Who by Lilian Jackson Braun
Jim is a journalist who solves mysteries along with cats Koko and Yum Yum. The first three books in this series were published in the mid '60s, but the author started publishing new volumes again 20 years later. First book: The Cat Who Could Read Backwards
Chief Inspector Armand Gamache by Louise Penny
The charming Chief Inspector Armand Gamache of the Sûreté du Québec finds long-buried secrets in a rural, idyllic village. This series started in 2005 and has won countless awards since. First book: Still Life
Coffeehouse Mystery by Cleo Coyle
This series follows Clare, the manager of a coffeehouse in Greenwich Village that is host to a surprising number of murders. First book: On What Grounds
Flavia de Luce by Alan Bradley
Set in 1950s England, this series features eleven-year-old Flavia de Luce, a precocious child with a passion for chemistry and solving murders. First book: The Sweetness at the Bottom of the Pie
Gethsemane Brown Mysteries by Alexia Gordon
Paranormal cozies set in southwestern island featuring a classical musician stranded far from her Virginia home. I love the ghosts! First book: Murder in G Major
Goldy Bear Culinary by Diane Mott Davidson
Food-based cozy mystery series are probably my favorite! Goldy is a caterer, mom, and divorcee in a small town in Colorado. In the first book, she has to investigate a murder to prove her own innocence. First book: Catering to Nobody
Hannah Swensen by Joanne Fluke
Another food cozy in a small town, but this one features a baker in Minnesota. This series is the basis for the Murder She Baked movie series from Hallmark. First book: Chocolate Chip Cookie Murder
Her Royal Spyness by Rhys Bowen
Set in London in 1932, this series features Lady Victoria Georgiana "Georgie" Charlotte Eugenie trying to live as an ordinary person. She's the cousin of King George V of England, 34th in line for the throne, and flat broke. First book: Her Royal Spyness
Inspector Singh Investigates by Shamini Flint
Inspector Singh is a policeman from Singapore who travels around Asia solving murders. People love this series most for its interesting settings and unconventional hero. First book: A Most Peculiar Malaysian Murder
Mahalia Watkins Soul Food Mysteries by A.L. Herbert
I told y'all food-based cozies were my favorite. Now make that food soul food, and I am so there. Our heroine runs Mahalia's Sweet Tea, a soul food restaurant in Maryland. First book: Murder with Fried Chicken and Waffles
Mama Detective by Nora DeLoach
You're going to have to dig through some used bookstores (brick or digital) to find the first book, but it's worth it. Starring an Atlanta paralegal and her mama, this one has great family relationships. First book: Mama Solves a Murder
Miss Marple by Agatha Christie
I couldn't put any list together without the great Agatha Christie. This series stars her beloved detective Miss Jane Marple. My favorite: The Body in the Library. First book: Murder at the Vicarage
Mrs. Murphy by Rita Mae Brown
This is the cozy mystery series that started it all for me, so it has a special place in my heart. A postmistress with a habit of reading postcards not addressed to her solves crimes with the help of her Welsh Corgi and tiger cat. First book: Wish You Were Here
No. 1 Ladies' Detective Agency by Alexander McCall Smith
A much-loved and often-celebrated series starring Precious Ramotswe, Botswana's number one (and only) female detective. She's cunning, engaging, and just wants to help people. First book: The No. 1 Ladies' Detective Agency
Psychic Eye Mystery by Victoria Laurie
Abby is a psychic intuitive who gets drawn into crime-solving when one of her client dies. Winning combination of humor, romance, and mystery. First book: Abby Cooper, Psychic Eye
Singaporean Mysteries by Ovidia Yu
Wealthy widow Rosie "Aunty" Lee runs a well-loved home cooking restaurant in Singapore and also uses her wit and connections to track down clues. First book: Aunty Lee's Delights
Sophie Katz by Kyra Davis
Playful series featuring thriller writer Sophie Katz who finds herself in the middle of a lot of real-life murder mysteries. First book: Sex, Murder And A Double Latte
Tea Shop Mysteries by Laura Childs
Theodosia Browning runs a tea shop in Charleston and people keep dying at fancy social events. First book: Death by Darjeeling
Witchcraft Mysteries by Juliet Blackwell
Lily is a witch whose spellcasting tends to draw mischievous spirits to her. She runs a vintage clothing store in San Francisco and uses her special skills to investigate murders on the side. First book: Secondhand Spirits
What are your favorite cozy mystery series? Want even more mystery?