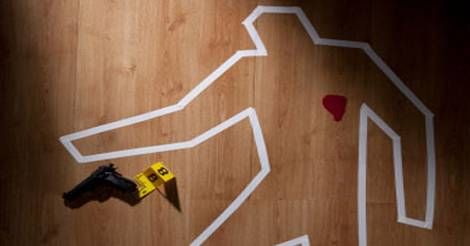 Mystery/Thriller
British Cozy Mysteries: An Intro To The Genre And 7 Books To Read
This content contains affiliate links. When you buy through these links, we may earn an affiliate commission.
I love a good bloody murder, don't you? The more grisly and twisted, the better. The more demented the killer, the scarier and darker the plot, the happier I am. Blood, guts, gore, we want more! The problem is, though, that I also have anxiety. Like, a whole lot of it. I don't worry for myself at all, but I worry that someone in a clown suit is going to axe murder my kid, or steal her away from me and do terrible things to her and then axe murder her. And then I'm paralyzed with anxiety about clowns and axes and sometimes it takes a while before I remember that Xanax was invented for people like me and I can take some. But sometimes, you know, you also get into a groove where you really just want to read a certain genre, and often that genre for me is mystery. What's an anxious mama to do? Enter the cozy mystery. Since I'm also a hardcore Anglophile, enter specifically British cozy mysteries!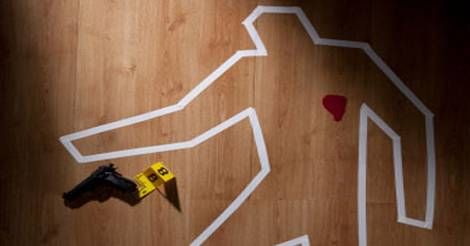 What are British cozy mysteries?
British cozy mysteries are just delightful. Again, Anglophile speaking, so I'm biased. But for me, there's just something special about the setting of a mystery taking place in a, well, cozy little village with pretty thatched roof cottages or old stone buildings and quintessential British gardens. Or in a manor house with its grand rooms and creaking wood floors and paneled walls and portraits of famous family members and big gorgeous libraries.
Also, maybe this is weird, but England smells good to me. Not London, but the smaller, quieter places out in the countryside do, and reading books set in those places make me feel like I'm back there and can feel the air and smell the flowers and have tea and scones when the mystery is solved. Which it will be, by witty and articulate individuals, and the murderer will be able to explain why they did it, and the resolution will make sense and be satisfying and everything will be tied up neatly, thus appealing to my occasional bouts of OCD as well.
For those who might not be familiar, features of British cozy mysteries tend to include a minimum of swearing and little to no sex. You can read these with your granny! There's really no gore, and murders tend to be bloodless, so poisonings are popular. Murders also tend to happen off the page as well, since the violence in cozies is also kept to a minimum. When the suspects are apprehended, they usually come along without any further ado. The protagonists/crime solvers tend to be women.
There are some exceptions, and often there is a male cop, especially in books with some romance involved or that were published a while back, but generally the ladies are doing the mystery-solving on their own. Themes are also common in cozies, so you will likely find series featuring topics such as cooking or art or some specific hobby, more so than in other genres of mystery.
What are the best British cozy mysteries?
These are some of the best British cozy mystery series to get you started in the genre:
Her Royal Spyness by Rhys Bowen
Death At Wentwater Court by Carola Dunn
Once Upon A Spine by Kate Carlisle
A Morbid Taste for Bones by Ellis Peters
Aunt Dimity's Death by Nancy Atherton
The Tale of Hill Top Farm by Susan Wittig Albert
Murder In G Major by Alexia Gordon
Anything written by Agatha Christie
More information about each of these follows.
*N.B. this genre is seriously lacking in diversity. I know of only one author of color for British cozies, and even that one was cheating a bit to include on my list as "British."
Set in 1930s London and featuring Lady Victoria Georgiana Charlotte Eugenie, a down-on-her-luck noblewoman. She's totally broke and decides to ditch Scotland, her brother, and her fiancé and head to London where she can get some experiences. She's also going to spy for the Crown, and has to work to clear the family name when a dead French man ends up in her bathtub.
This is the first in the Daisy Dalrymple series. Daisy is a young upper class lady in 1920s England who makes the shocking—shocking, I tell you—decision to support herself by becoming a writer rather than living with her mother in the Dower House and letting her male relatives support her. She gets an assignment to write a series on manor houses and travels to Wentwater Court, where a house in uproar becomes even more chaotic when a guest drowns in an ice skating "accident." Daisy is going to take matters into her own hands.
So this isn't exactly a British cozy series, but it's tangentially British. It's too fun not to include, though! San Franciscan Brooklyn Wainwright is marrying into a British family and her future in-laws are coming to visit. Brooklyn and her fiancé Derek are trying to talk the shop owner across the street out of selling because the shop will be replaced by trendy high rise apartments, which would ruin the tight-knit community they have going. But then a string of strange accidents and deaths start piling up and everyone is left to wonder if they really are accidents or if they're murders. Most of plot hinges around a priceless copy of Alice's Adventures in Wonderland that finds its way into Brooklyn's bookstore. Oh, by the way, she is a bookbinder. Hello, how do I get THAT job? The fact that the protagonist is a bookbinder is literally why I picked up this book in the first place.
This may sound familiar to many of you, as it is the first in the very popular Brother Cadfael series. Yes, this can actually count as a cozy mystery! Brother Cadfael is a herbalist (theme!) and former Crusader, the swearing is more or less nonexistent, and the violence is mild or takes place off the page. All components of a traditional cozy mystery. Plus, he's just too much fun not to add here. If you haven't already gotten to know this feisty monk, you should treat yourself and do so.
Lori Shepherd receives a call from a law firm, informing her that she is about to inherit a very nice estate from Aunt Dimity—who Lori had thought only existed in stories until now. The catch is that Lori must first figure out the mystery in a bunch of letters hidden in the estate. I love this because it's my dream come true—I want someone to die and give me house in England, please.
You guys. This is the first of a series of cozies featuring Beatrix Potter, Good Samaritan and mystery solver, aided by her animal friends. In this first book of the series, Beatrix buys a farm on her own, which makes the residents of Sawrey give her the side-eye since she's not married. But she is determined to be helpful when a villager dies unexpectedly, with hints of foul play. This was a truly sweet and delightful novel.
Technically, this isn't British, either. It's set in Ireland, not Northern Ireland, so it's not part of the UK. But it is lovely and has paranormal things, so bonus! Gesthemane Brown accepts a less than ideal job at a school in the Irish countryside, teaching rowdy boys how to be an orchestra. She isn't too thrilled about that, though she's delighted to get to stay in a cliffside cottage. But then, the former owner of the house asks her for her help in solving a murder-suicide: his own. He had been accused of killing his wife and then himself years past and wants Gesthemane's help to clear his name so he can rest in peace. Her investigation stirs up a current killer and places her in danger.
Oh, and you may also want to check out anything at all written by Agatha Christie, queen of British cozy mysteries.
Do you have any British cozy mysteries you love to read? Please let me know, because I did a lot of reading recently and my TBR is now shorter than I am again…