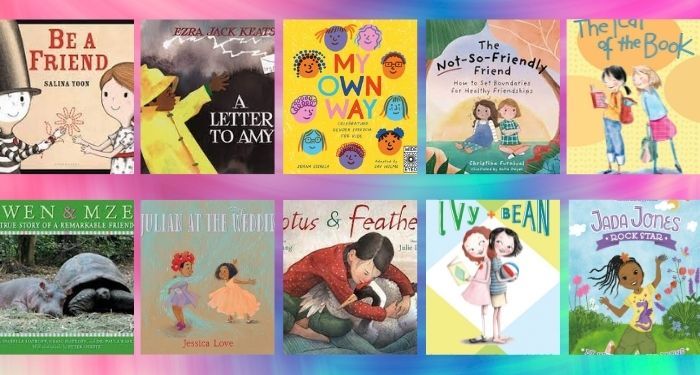 Children's
16 of the Best Children's Books About Friendship
This content contains affiliate links. When you buy through these links, we may earn an affiliate commission.
Friendships are the first relationships we choose for ourselves and often the first ones that we have to work out for ourselves (unlike family relationships, where we're likely to be following existing relationship patterns). While some kids fall into friendships as easily as blinking, others might find it a little more difficult to build lasting bonds with new peers and classmates. Friendship dramas and fallouts can be a lot to deal with, particularly at a young age, but at the same time, the early friendships children make can sometimes last for the rest of their lives. Elementary and middle school-age are crucial times in a kid's life, where a child is developing as the person they are, and the friendships they make during this time can have a massive impact on that — and can sometimes be a lot to deal with emotionally.
Luckily — and unsurprisingly, considering how important friendships are to children of all ages — there are thousands of children's books about friendship out there that deal with many different aspects of friendship. Included among these books are adventure stories that are focused around tight-knit groups of friends fighting monsters or seeking treasure, stories specifically looking at friendship loss, toxic friendships, making new friends and maintaining old friendships when you move, and much more. From picture books and early readers to longer middle grade reads, this list of children's books about friendship will help your child through the ups and downs of first friendship.
These stories are just some of the many children's books about friendship that are out there for children of all ages who want to learn about friendships, find ways to combat loneliness, or just enjoy a good tale. For more middle grade recommendations, check out our list of 15 Great Middle Grade Books About Friendship. If you're an adult who needs some bookish friendship guidance, try 9 of the Best Books for Adults About Friendship.