Fiction
Best Books of 2011: Damn It Feels Good to Be a Reader
2012 quickly approaches, so we've asked Book Riot contributors to share some of the best books they read in 2011. First up, Liberty Hardy.
Holy cats – it's already the end of 2011! Let me be another one of those people to say "Where does the time go???" A lot of great things have happened for me in 2011: I started writing for Book Riot, got a kick-ass Clash tattoo, had dinner with amazing authors, successfully remained out of jail (at the time of this post), and read almost 200 books, most of which rocked. In fact, this was my best reading year ever, in terms of books I read and really enjoyed. A large part of that is thanks to Twitter – it's so great getting recommendations from fellow booksellers and bibliophiles. Here's a few of the books I read this year that really made my amygdala purr:
Della, a 27-year-old waitress at a vegan restaurant, fights the future (and a mental collapse) in an unnamed city in not-too-distant America. A fantastic social and political commentary, Veselka unveils the story at a manic speed that will leave your brain panting.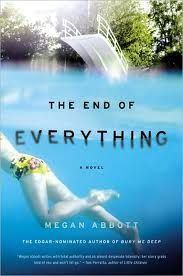 The End of Everything by Megan Abbott
I read eight novels this year that centered around missing girls, and this one was easily my favorite. Goodness grape juice, Abbott is a masterful storyteller, and she writes sentences with Banville-like precision.
A middle-aged man takes an eleven-year-old girl on a road trip to try and teach her about life. Yes, it will make you uncomfortable, but sometimes being uncomfortable is good for you, and Nazdam has written a really beautiful story.
Claire DeWitt and the City of the Dead by Sara Gran
Gran brings the 21st century the kick-ass female detective its been waiting for: Claire DeWitt, an unconventional private eye hired to investigate a crime in post-Katrina New Orleans. Like all the best detectives, she has her demons and vices. I'm excited for more books in this series.
Blueprints for Building Better Girls by Elissa Schappell
Incredibly funny and clever interconnected stories about eight women in different stages of their lives. This book would break your heart if it hadn't already bubble-wrapped it in laughter.
The Sisters Brothers by Patrick deWitt
I recently discovered, much to my surprise, that I have a favorite genre: Post-Civil War westerns. LONESOME DOVE, BLOOD MERIDIAN, WARLOCK – I love them all. And deWitt can proudly add his hat to the ring with his tale of two henchmen brothers sent to California to find a man who crossed their boss.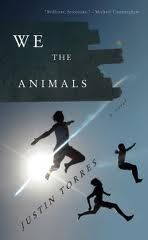 We the Animals by Justin Torres
Torres takes the oft-done autobiographical first novel and uses it to create a visceral, gorgeous book about family, poverty, and dependence. WE THE ANIMALS smolders from the first sentence, and the ending erupts into a full-blown inferno.
The tale of Mr. Fox, a mystery novelist with a penchant for killing off his female protagonists, and the bizarre triangle between him, his wife, Daphne, and his imaginary muse, Mary. Brilliant and weird.
__________________________
There are so many other books I could talk about, like Townie, Reamde, Case Histories, Rat Girl, Among Others and The Art of Fielding. I also read several fantastic books that won't be out until next year (Emma Straub! Nick Harkaway! Emily St. John Mandel! Megan Mayhew Bergman!). What did you love this year? Tell me, tell me, tell me!
__________________________
Liberty Hardy is a bookseller at RiverRun Bookstore in Portsmouth, N.H. and runs Write Place, Write Time. Follow her on Twitter: @MissLiberty