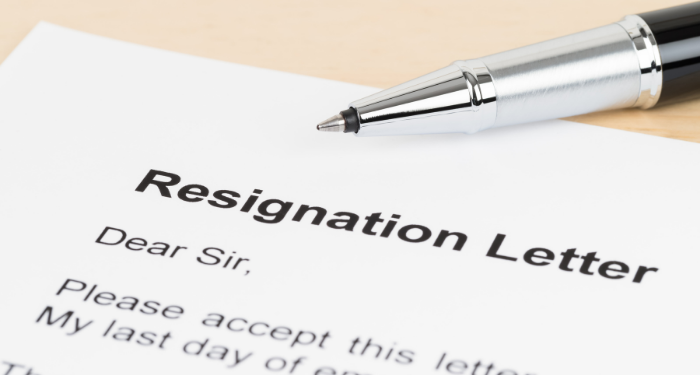 Lists
Antiwork Books: 6 Works That'll Answer Your Every Antiwork Question
This content contains affiliate links. When you buy through these links, we may earn an affiliate commission.
I haven't always been on board with antiwork books. I grew up in Iowa, the daughter of a named partner in a CPA firm. Every tax season from the time I had the dexterity to push stacks of paper into envelopes, I was put to work. I was not paid for this labor until I was 16 and it never occurred to me that I should be getting paid.
I worked because I believed that working made me "good" and that not working would make me lazy and "bad." I believed that working hard led to rewards — higher pay, happiness, a more established feeling of accomplishment.
In the years that followed, I worked a whirlwind of different jobs. From server at several Steak 'n Shake restaurants to comment screener for an online obituary site to third shift inventory specialist to assistant of four attorneys in a commercial title insurance company. Since 2007 I've worked exclusively as a copy/writer.
If hard work really led to financial rewards, the hardest of those jobs would pay the most. Of course, we all know the opposite is true — I make much more sitting around writing about books for a living than I did as a server when I went home with bleeding feet and calluses on my hands every night. I worked way harder counting thousands of screws on my knees at 3 in the morning at your local hardware store than I did sitting around screening obituary comments, yet my salary did not reflect this.
Then of course there are those that would respond to this by telling me that the jobs that don't pay "aren't supposed to" and that they are meant for teenagers, as if being a teenager means that fair wages aren't a reasonable, bare minimum expectation of literally any person who works any job. Get outta here.
For many years I fought for higher wages and benefits for workers. I wanted the entire country to have labor laws that went beyond the best-in-the-country labor laws of California. I have been a proud member of the National Writers Union for years.
But eventually, I came to realize that working to increase wages and benefits is just a bandaid. I no longer want to fight for a larger piece of the same shit pie — I want to abolish the damn shit pie in the first place. Let us eat non-shit cake!
Trust me when I, your neighborhood Socialist, tells you that I have heard all the arguments against these ideas. "But who will take out the trash???" "Everyone can't just STOP working!" you yell at me. If you are interested in understanding the answers to those oft-asked questions (and others) here's a syllabus of books that'll get you those answers — written by people much smarter and more qualified to lecture you than I am.
---
We live in economic times in which many people don't like their jobs, don't feel secure in their jobs, and/or don't feel that their jobs are worth doing. We live in a world in which wealth for the 1% is ever-increasing while the middle and lower classes are leaking wealth through no fault of our own.
Is an end to work as we know it the answer? Read these antiwork books to become a smartypants who understands the arguments that boil down to an antiwork conclusion. And while you're here — check out this excellent list of books about unions to learn how activists have worked to improve the shit pie.