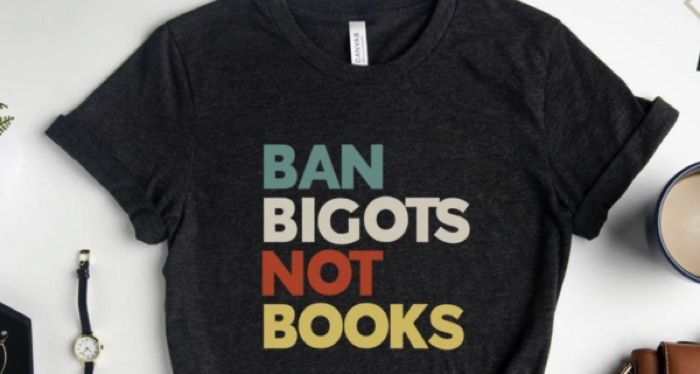 Book Fetish
Fight Censorship With These Banned Book Goodies
This content contains affiliate links. When you buy through these links, we may earn an affiliate commission.
I don't know about you, but this increased wave of book bans lately has had me a bit disheartened. I'm sure I'm not the only one. There are lots of big and small ways we can fight back against censorship. Book Riot's own Kelly Jenson has outlined some in her coverage of the ongoing book bans and others have discussed how teaching banned books like Alex Gino's Melissa or starting banned book clubs can have an impact. Those are all good, and important options.
But I also understand that if you're not a teacher or librarian or elected official, it can feel like there's only so much you can do. One small but incredibly meaningful thing almost all of us can do regardless of our work or social media reach or energy levels, is continue to raise awareness. More than anything, the people and groups continuing to push for book bans want us to ignore what's happening. But by sharing news about book bans, posting about the banned books we're reading, and talking with friends, we can make sure that book bans get the sort of public scrutiny and push back they deserve. And a perfect way to do that? By wearing it on your sleeve. And I mean that literally.
Shirts, pins, and stickers promoting banned books and fighting censorship are a great way to show your support and keep book bans in the public consciousness. And not only that, these banned book goodies I've collected from across Etsy are the perfect fashion statement, too. Find your ideal fit and start fighting back against censorship just by going out on the town.