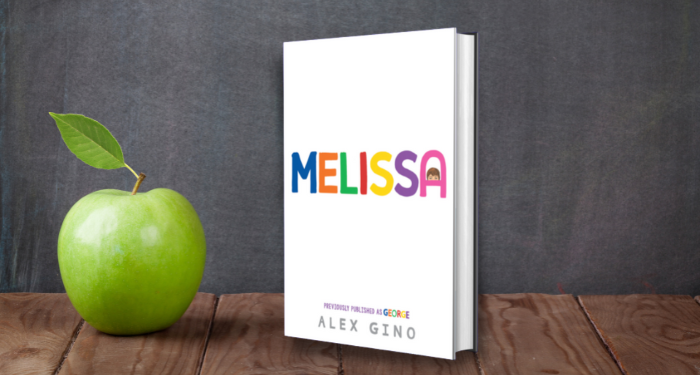 Educational
Teaching Banned Books: MELISSA by Alex Gino
This content contains affiliate links. When you buy through these links, we may earn an affiliate commission.
In 2015, Alex Gino published George, the story of a transgender 4th grade girl learning to accept herself and to come out to her loved ones. In 2021, to remedy their mistake of deadnaming the main character, Gino re-released the book as Melissa. Regardless of title, Melissa has made the American Librarian Association's top ten list of most banned and challenged books every year through 2020.
While people challenge books for a variety of reasons, the most frequent attacks target books by or featuring LGBTQ+ people, and books featuring BIPOC characters. Often, the voices behind attempted bans cite "inappropriateness" or "sexual explicitness" in their reasoning. However, those arguments do not hold up to scrutiny.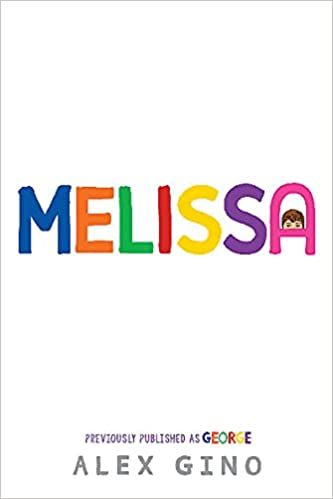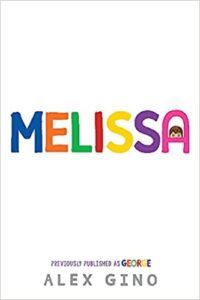 Books like Melissa are no more sexually explicit than other children's books. As an educator and an education scholar, I've read, taught, and reviewed many children's books in my career. Much of that literature includes explicit and implicit references to love and attraction, yet the only time such content is deemed inappropriate is when it doesn't adhere to heteronormative expectations.
Take, for example, one of my favorite picture books Prince and Knight. In it, a prince must find a bride to rule the kingdom alongside him. He tries, but no one suits him until he meets a knight. They fall in love and live happily ever after.
It's a sweet story that follows the beats of familiar fairytales like Cinderella. I cannot tell you how many cultural variations of the Cinderella story I've seen used in schools and, of course, across children's media. However, those stories don't receive pushback, while Prince and Knight certainly does.
Kids need queer books for lots of reasons. Let's talk about why and then I'll offer some resources to help teachers to use Melissa and other LGBTQ texts. Together, we can push back against bigotry and make schools inclusive for all students.
Why You Should Teach Queer Children's Books
In my work with preservice and practicing teachers, I often encounter fear. Teaching is their livelihood and they want to keep their jobs. The news stories about banned books and angry parents leading to teachers being targeted and/or fired genuinely concerns many well-intentioned educators.
Whenever I encounter such fears, I remind teachers of a few things. First, public education is for the public and the public includes queer kids and families. They deserve to see their families represented in school. Furthermore, no parent or group of parents get to make decisions for everybody's children.
Additionally, the benefits of creating LGBTQ-inclusive spaces for children far outweigh the risks. According to the Gay, Lesbian, and Straight Education Network (GLSEN), having just one visibly supportive educator in a school can ensure that LGBTQ students feel safe, welcomed, and encouraged to learn. For the one in eight elementary school students who are bullied for not conforming to gender norms, queer books and other books that challenge gender stereotypes can teach them and their peers to rethink gender biases.
Attending a school with inclusive curriculum means students are less likely to hear homophobic remarks often or frequently, are less likely to miss school or feel unsafe at school, and feel more connected to their school community. Queer books can counteract the harmful messages the LGBTQ community deal with daily. Furthermore, queer books can disrupt those same messages and stop children from perpetuating them.
Melissa: A Teaching Guide
Like any great book, Melissa can be used to reach a plethora of literacy standards. As Melissa grows into her identity over the course of the text, there are opportunities to address many common teaching areas. Some sample standards you might address while reading Melissa are as follows:
Read closely to determine what the text says explicitly and to make logical inferences from it; cite specific textual evidence when writing or speaking to support conclusions drawn from the text. This is the standard that keeps on giving. There are many places in this book where students can make inferences, like when Melissa hides her fashion magazines. Why do you think she did that?
Determine central ideas or themes of a text and analyze their development; summarize the key supporting details and ideas. Clearly this books has a strong message. Can kids identify the overall theme and message or moral?
Analyze how and why individuals, events, and ideas develop and interact over the course of a text. How would you describe Melissa's personality and how does she change throughout the book?
Melissa offers educators an opportunity to talk to children about being themselves and following their dreams. I'm a big fan of pairing books or creating text sets, so there are several books that I would recommend using alongside Melissa. Melissa wants to be Charlotte in the school play, but her teacher says she can't because her teacher believes Melissa is a boy. (Apparently, pretending to be a spider is acceptable as long as your sex at birth matches that of the spider.)
Obviously, this book references Charlotte's Web so that would be a good companion text. Additionally, there are a number of great picture books about defying unfair norms and expectations. And, of course, there are many great books dealing with gender identity and expression.
For example, Amazing Grace by Mary Hoffman has a similar storyline. Grace wants to be Peter Pan in the school play, but her peers say she can't because she is Black and a girl. Naturally, Grace becomes the best darn Peter Pan anyone has ever seen. (Be sure to get the 25th anniversary edition, in which they removed a problematic image.)
Similarly, in Not Quite Snow White, Tameika's classmates don't seem to think she's quite right for the part of Snow White. Another good choice, When Aidan Became a Brother by Kyle Lukoff, is the story of a transgender boy whose mother is expecting a new baby. Aidan is very concerned with making sure the baby feels welcome, no matter their gender identity.
Additional Resources for Teaching Melissa and Other LGBTQ+ Books
I hope you find the information above to be helpful. If you're looking for more support creating LGBTQ+ inclusive spaces, try the following list of resources.