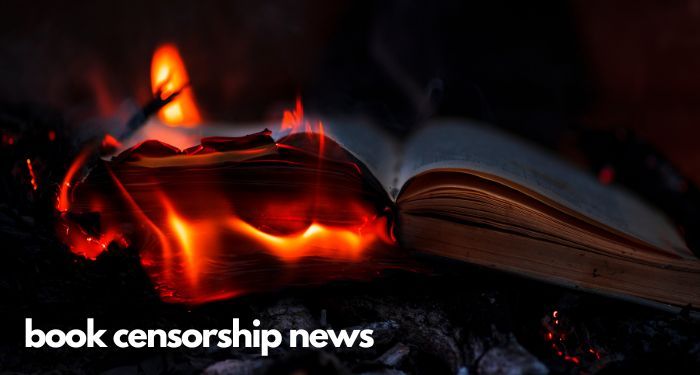 Censorship
Giving Up Is Not an Option: Book Censorship News, March 3, 2023
We're all tired.
The coordinated attacks on everything from Drag Queen story hours to Pride displays to individual books in libraries is going into its second year.
While many have been waking up to this — which happens when it's not just in those red communities, but in your own as well — we're hitting the point of quitting.
In this week's recap of the American Booksellers Association's Winter Institute, the response to book bans was a resounding…we don't have solutions.
What do you mean you don't have solutions?
As the largest organization for booksellers whose majority are not public employees and thus, not subject to the laws and governance of the public, this level of giving up is complicity. It is lazy, it is unethical, and it's blatantly incorrect.
How many of us have laid out the solutions for you, week after week, day after day, for nearly two years? Who have done the work for you in writing talking points, in petitions, in tireless and often thankless (and stolen and uncredited) work that exposes exactly who is behind the rise of fascism book bans.
The solution is showing up to the polls.
The solution is writing to your representatives.
The solution is informing your customers through accurate, up-to-date information, more than a book display highlighting the same tired white men classics wheeled out every time it's convenient to make a buck, rather than educate or enlighten communities about what's really at stake — and who.
The solution is running for school and library board.
The solution is showing the fuck up.
It is not sitting back, shrugging your shoulders, then thinking other big organizations which have also done absolutely nothing — ALA doesn't answer the phone when members call, their Unite Against Book Bans puts more space on their homepage to selling T-shirts than showcasing what is happening right now (they do not even have a petition for those in Oklahoma or other states pushing for book rating systems in their legislatures — no one cares it's against best practices if there is no actual weight behind enforcing those best practices), and publishers have not been doing work beyond when they can make a buck off book sales (some don't even reach out to their own authors when their books are under fire).
Mealy mouthed neutrality is what the censors want.
If you want solutions, look to those risking it all to offer it.
Giving up is complicity. Worrying about your sales when you're a private business, rather than spending time educating yourself or your clients how they can ensure First Amendment rights for all is complicity.
And here's the thing that makes this so enraging: many of those who are part of these organizations or companies do not take this nonsense stance of neutrality or inaction. Many are begging for help.
The problem is, money matters more than people.
Capitalism is driving censorship and we're going to soon become a nation where only those with money, who are straight and white and Christian and aligned with the right, will be able to get what they want. Everyone else will be begging for a cup of water in a blistering desert.
It's almost exactly what happened with abortion, isn't it? There are pregnant folks dying in Florida and Tennessee and Texas because they don't have access to abortion, because they are in states where they are required by law to give birth, even to unviable fetuses.
And yet someone like Jessa Duggar can get one without a second thought. (Though, of course, those stories are cloaked under lies and falsehoods — "miscarriage" via a dilation and curettage — by mainstream media, which also treats censorship like it's not a thing).
Solutions are only lacking if you're not looking, and the only looking that seems to be happening is at money.
Not people.
Book Censorship News: March 3, 2023