Lists
50 Must-Read Romances Published in the 2010s
This content contains affiliate links. When you buy through these links, we may earn an affiliate commission.
I know what you're thinking: "Did you really list and determine the best romance novels published in this decade?"
And the answer is no, of course not. That would be probably impossible and definitely ridiculous.
What I did do—with the help and input of some other wonderful romance-reading Rioters—was put together a list of romance books we love that have been published in the 2010s. Self-publishing, ereaders, and social media are all pieces of the changing romance landscape, and it's worth taking a look at some books that probably haven't been around long enough yet to be considered romance "classics."
"Some" is an important descriptor for this list: The world of romance is wide, and this list is just a sample of the great books that have come out in the last nine or ten years. It easily could have two or three times as many authors and five times the number of books. This particular list takes into account my opinions and the input of those of my fellow Rioters who were vocal about which books had to be included or which romance by an author should on the list. (You may notice that in a few cases, we couldn't agree; as a result, a few authors have more than one book on the list. We are nothing if not a group with strong feelings.)
As is often the case with romance, most of these books are part of a series. But many of them are not the first book in a series—we just loved something in particular about this book and we think you're fine to start here if you want. Those books are noted with a "*" in case you want to find the first book in the series instead.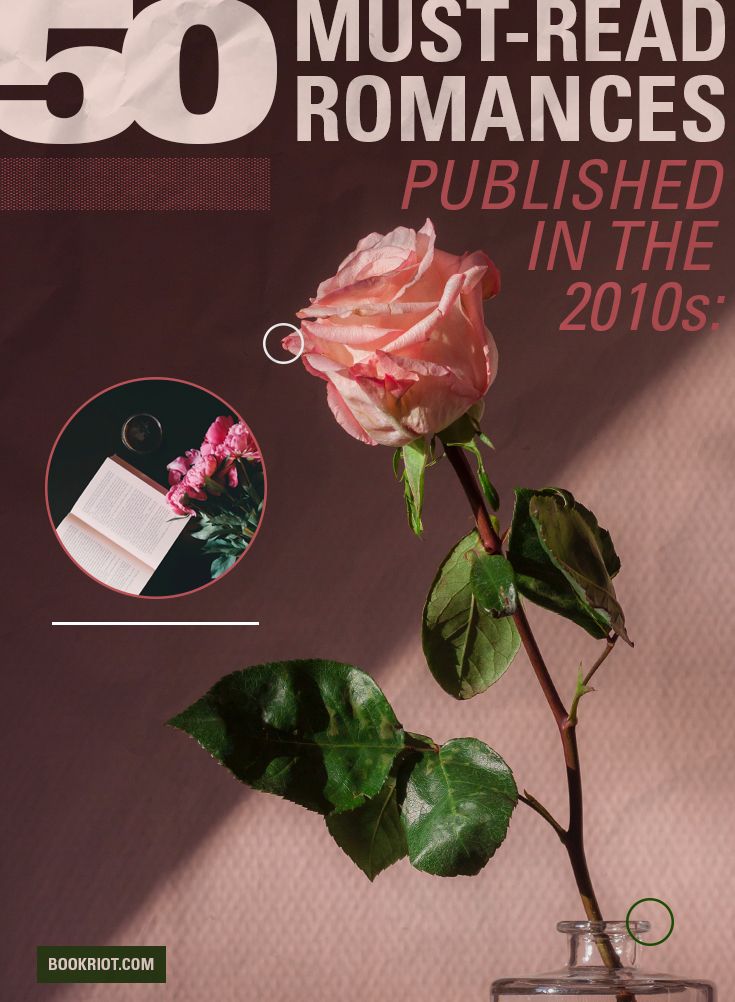 Also, the descriptions are taken from the publisher descriptions on Goodreads and condensed for space as needed.
Find us on Twitter or Instagram to let us know what you would include on your list!
For Nesto Vasquez, moving his Afro-Caribbean food truck from New York City to the wilds of Upstate New York is a huge gamble. If it works? He'll be a big fish in a little pond. If it doesn't? He'll have to give up the hustle and return to the day job he hates. He's got six months to make it happen—the last thing he needs is a distraction.
Jude Fuller is proud of the life he's built on the banks of Cayuga Lake. He has a job he loves and good friends. It's safe. It's quiet. And it's damn lonely. Until he tries Ithaca's most-talked-about new lunch spot and works up the courage to flirt with the handsome owner. Soon he can't get enough—of Nesto's food orof Nesto. For the first time in his life, Jude can finally taste the kind of happiness that's always been just out of reach.
An opportunity too good to pass up could mean a way to stay together and an incredible future for them both…if Nesto can remember happiness isn't always measured by business success. And if Jude can overcome his past and trust his man will never let him down.
Freddy Carlton knows she should be focusing on her lines for The Austen Playbook, a live-action TV event where viewers choose the outcome of each scene, but her concentration's been blown. The palatial estate housing the endeavor is now run by the rude (brilliant) critic who's consistently slammed her performances of late. James "Griff" Ford-Griffin has a penchant for sarcasm, a majestic nose and all the sensitivity of a sledgehammer.
She can't take her eyes off him.
Griff can hardly focus with a contagious joy fairy flitting about near him, especially when Freddy looks at him like that. His only concern right now should be on shutting down his younger brother's well-intentioned (disastrous) schemes—or at the very least on the production (not this one) that might save his family home from the banks.
Instead all he can think of is soft skin and vibrant curls.
As he's reluctantly dragged into her quest to rediscover her passion for the stage and Freddy is drawn into his research on a legendary theater star, the adage about appearances being deceiving proves abundantly true. It's the unlikely start of something enormous…but a single revelation about the past could derail it all.
Autumn by Cole McCade *
Ever since a ghost from his past kidnapped his niece, Wally's life has been nothing but grief, turmoil, and loss. With no idea if Willow is dead or alive, Wally's only comfort is in caring for his grieving brother-in-law and Willow's father, Joseph Armitage. For the past twenty years, Wally has never hoped to be anything but the backdrop to Joseph's life; between marrying Wally's sister and decades of mistakes building walls of enmity and resentment between them, Joseph has been firmly cemented in Wally's mind as unattainable.
But the pain of Willow's loss forces them to face the demons sleeping between them, find common ground—and more. Yet even as they work through the thorns and tangles of old wounds, Joseph has his own struggles to face. The struggle to leave his ex-wife in the past. To let his daughter go. And to trust Wally to love him, to see him as more than just his multiple sclerosis, when so many have treated him as less than a man.
Beau Winston is the nicest, most accommodating guy in the world. Usually.
Handsome as the devil and twice as charismatic, Beau lives a charmed life as everyone's favorite Winston Brother. But since his twin decided to leave town, and his other brother hired a stunning human-porcupine hybrid as a replacement mechanic for their auto shop, Beau Winston's charmed life has gone to hell in a handbasket.
Shelly Sullivan is not nice and is never accommodating. Ever.
She mumbles to herself, but won't respond when asked a question. She glares at everyone, especially babies. She won't shake hands with or touch another person, but has no problems cuddling with a dog. And her damn parrot speaks only in curse words. Beau wants her gone.
The only problem is, learning why this porcupine wears her coat of spikes opens a Pandora's box of complexity, and Beau Winston soon discovers being nice and accommodating might mean losing what matters most.
After years of running, Wyatt Svenson has now parked himself in Bishop, Arkansas, trying to do the right thing and parent a son he didn't even know he had until recently. Over six feet tall and packed with muscles and power, Ty likes to get his hands dirty, fixing his motorcycle at night and keeping his mind away from the mistakes he's made. Then his pretty neighbor shows up on his driveway, doesn't bother to introduce herself, and complains about the noise. First impression? She should loosen up. Funny that she turns out to be his son's elementary school art teacher—and the only one willing to help his troubled boy.
Though Shelby Monroe is safe in her structured life, she is drawn to Ty's bad-boy edge and rugged sexuality. What if she just lets it all go: her worries about her mother, her fear of heartbreak, and her tight self control? What if she grabs Ty and takes a ride on the wild side? "What if" becomes reality—intense, exhilarating . . . and addictive. But Ty wants more than a secret affair. He wants it all with Shelby. But will she take a chance and open her heart? Ty is determined to convince Shelby to take the biggest risk of her life: on him.
Ria Parkar is Bollywood's favorite Ice Princess–beautiful, poised, and scandal-proof–until one impulsive act threatens to expose her destructive past. Traveling home to Chicago for her cousin's wedding offers a chance to diffuse the coming media storm and find solace in family, food, and outsized celebrations that are like one of her vibrant movies come to life. But it also means confronting Vikram Jathar.
Ria and Vikram spent childhood summers together, a world away from Ria's exclusive boarding school in Mumbai. Their friendship grew seamlessly into love–until Ria made a shattering decision. As far as Vikram is concerned, Ria sold her soul for stardom and it's taken him years to rebuild his life. But beneath his pent-up anger, their bond remains unchanged. And now, among those who know her best, Ria may find the courage to face the secrets she's been guarding for everyone else's benefit–and a chance to stop acting and start living.
Khai Diep has no feelings. Well, he feels irritation when people move his things or contentment when ledgers balance down to the penny, but not big, important emotions—like grief. And love. He thinks he's defective. His family knows better—that his autism means he just processes emotions differently. When he steadfastly avoids relationships, his mother takes matters into her own hands and returns to Vietnam to find him the perfect bride.
As a mixed-race girl living in the slums of Ho Chi Minh City, Esme Tran has always felt out of place. When the opportunity arises to come to America and meet a potential husband, she can't turn it down, thinking this could be the break her family needs. Seducing Khai, however, doesn't go as planned. Esme's lessons in love seem to be working…but only on herself. She's hopelessly smitten with a man who's convinced he can never return her affection.
With Esme's time in the United States dwindling, Khai is forced to understand he's been wrong all along. And there's more than one way to love.
Nevada Baylor is faced with the most challenging case of her detective career—a suicide mission to bring in a suspect in a volatile case. Nevada isn't sure she has the chops. Her quarry is a Prime, the highest rank of magic user, who can set anyone and anything on fire.
Then she's kidnapped by Connor "Mad" Rogan—a darkly tempting billionaire with equally devastating powers. Torn between wanting to run or surrender to their overwhelming attraction, Nevada must join forces with Rogan to stay alive.
Rogan's after the same target, so he needs Nevada. But she's getting under his skin, making him care about someone other than himself for a change. And, as Rogan has learned, love can be as perilous as death, especially in the magic world.
Regina Hobbs is nerdy by nature, businesswoman by nurture. She's finally taking her pop culture-centered media enterprise, Girls with Glasses, to the next level, but the stress is forcing her to face a familiar supervillain: insomnia. The only thing that helps her sleep when things get this bad is the deep, soothing voice of puzzle-obsessed live streamer Gustave Nguyen. The problem? His archive has been deleted.
Gus has been tasked with creating an escape room themed around a romance anime…except he knows nothing about romance or anime. Then mega-nerd and anime expert Reggie comes calling, and they make a trade: his voice for her knowledge. But when their online friendship has IRL chemistry, will they be able to escape love?
Tzipporah Berger is thirty-seven and single, which is practically unheard of in the Orthodox Jewish community she now calls home. Her increasing religiosity and need for kink may have broken up her first marriage, but she's decided it's time to try again. And the rabbi's wife has just the man in mind.
Elan Klein is the neighborhood butcher whose intimidating size and gruff manner hint at a deliciously forceful personality. But BDSM isn't exactly something you discuss during an Orthodox courtship. Will a marriage to Elan solidify her place in the community that she loves and provide the domination and pain Tzipporah craves or will she forever have to rely on flights of fancy to satisfy her needs?
Miss Minerva Lane is a quiet, bespectacled wallflower, and she wants to keep it that way. After all, the last time she was the center of attention, it ended badly—so badly that she changed her name to escape her scandalous past. Wallflowers may not be the prettiest of blooms, but at least they don't get trampled. So when a handsome duke comes to town, the last thing she wants is his attention.
But that is precisely what she gets.
Because Robert Blaisdell, the Duke of Clermont, is not fooled. When Minnie figures out what he's up to, he realizes there is more to her than her spectacles and her quiet ways. And he's determined to lay her every secret bare before she can discover his. But this time, one shy miss may prove to be more than his match.
Elle Burns is a former slave with a passion for justice and an eidetic memory. Trading in her life of freedom in Massachusetts, she returns to the indignity of slavery in the South—to spy for the Union Army.
Malcolm McCall is a detective for Pinkerton's Secret Service. Subterfuge is his calling, but he's facing his deadliest mission yet—risking his life to infiltrate a Rebel enclave in Virginia.
Two undercover agents who share a common cause—and an undeniable attraction—Malcolm and Elle join forces when they discover a plot that could turn the tide of the war in the Confederacy's favor. Caught in a tightening web of wartime intrigue, and fighting a fiery and forbidden love, Malcolm and Elle must make their boldest move to preserve the Union at any cost—even if it means losing each other.
Artist Isabelle West has good reasons for preferring a solitary life. Tucked away in a cabin in the woods, she has everything she needs…except a red-hot love life. That is, until a hard-bodied U.S. marshal threatens to unearth secrets she's spent years protecting. But giving in to the sparks flying between them can only lead to one thing…disaster.
Tom Duncan lives by the letter of the law. But no one has tempted him—or confused him—more than free-spirited Isabelle, who arouses his suspicion and his desire. As their connection grows, and their nights get hotter, they find their wild attraction might shake everything he stands for—and expose everything she has to hide.
Forbidden by Beverly Jenkins
Rhine Fontaine is building the successful life he's always dreamed of—one that depends upon him passing for White. But for the first time in years, he wishes he could step out from behind the façade. The reason: Eddy Carmichael, the young woman he rescued in the desert. Outspoken, defiant, and beautiful, Eddy tempts Rhine in ways that could cost him everything . . . and the price seems worth paying.
Eddy owes her life to Rhine, but she won't risk her heart for him. As soon as she's saved enough money from her cooking, she'll leave this Nevada town and move to California. No matter how handsome he is, no matter how fiery the heat between them, Rhine will never be hers. Giving in for just one night might quench this longing. Or it might ignite an affair as reckless and irresistible as it is forbidden.
Fumbled by Alexa Martin *
Single-mother Poppy Patterson moved across the country when she was sixteen and pregnant to find a new normal. After years of hard work, she's built a life she loves. It may include a job at a nightclub, weekend soccer games, and more stretch marks than she anticipated, but it's all hers, and nobody can take that away. Well, except for one person.
TK Moore, the starting wide receiver for the Denver Mustangs, dreamt his entire life about being in the NFL. His world is football, parties, and women. Maybe at one point he thought his future would play out with his high school sweetheart by his side, but Poppy is long gone and he's moved on.
When Poppy and TK cross paths in the most unlikely of places, emotions they've suppressed for years come rushing back. But with all the secrets they never told each other lying between them, they'll need more than a dating playbook to help them navigate their relationship.
In Ruth Kabbah's world, comic books are king, silence is golden, and human contact is a pesky distraction. She doesn't like people, which works out just fine, because the people in this small town don't like her. The exception to that rule? Evan Miller, her way-too-charming next-door neighbour…
Ex-military man Evan is all tattooed muscle on the outside—and a big, cuddly teddy bear beneath. He's used to coaxing prickly people from their shells, but he's never met a woman quite like Ruth. Blunt, sarcastic, and secretly sad, she's his exact opposite. She's also his deepest desire.
Soon, Evan's steady patience and smouldering smiles are melting Ruth's reserve. But when small-town gossip from her past begins to poison her future, she's forced to make a choice. Should she trust Evan completely? Or is her heart safest alone?
Once the golden boy of the English literary scene, now a clinically depressed writer of pulp crime fiction, Ash Winters has given up on love, hope, happiness, and—most of all—himself. He lives his life between the cycles of his illness, haunted by the ghosts of other people's expectations.
Then a chance encounter at a stag party throws him into the arms of Essex boy Darian Taylor, an aspiring model who lives in a world of hair gel, fake tans, and fashion shows. By his own admission, Darian isn't the crispest lettuce in the fridge, but he cooks a mean cottage pie and makes Ash laugh, reminding him of what it's like to step beyond the boundaries of anxiety.
But Ash has been living in his own shadow for so long that he can't see past the glitter to the light. Can a man who doesn't trust himself ever trust in happiness? And how can a man who doesn't believe in happiness ever fight for his own?
One night. No one will know.
That was the deal. Every year, Livvy Kane and Nicholas Chandler would share one perfect night of illicit pleasure. The forbidden hours let them forget the tragedy that haunted their pasts—and the last names that made them enemies.
Until the night she didn't show up.
Now Nicholas has an empire to run. He doesn't have time for distractions and Livvy's sudden reappearance in town is a major distraction. She's the one woman he shouldn't want . . . so why can't he forget how right she feels in his bed?
Livvy didn't come home for Nicholas, but fate seems determined to remind her of his presence—and their past. Although the passion between them might have once run hot and deep, not even love can overcome the scandal that divided their families.
Rosa Fernandez doesn't act on impulse–she's the responsible one, planning her career with precision, finally landing a job as the librarian at conservative Queen of Peace Academy. But she's been harboring a secret crush on dreamy Jeremy Taylor, and after one dance with him at her sister's wedding, Rosa longs to let loose for the first time. So what if she doesn't have a shot with Jeremy, not with his wealthy pedigree and high profile lifestyle. But one dance leads to one kiss, and soon Rosa is head-over-heels . . .
The adopted son of a prominent Chicago lawyer, Jeremy has a lot to live up to–especially with his birth father in prison–the perfect example of a bad example. With a big promotion and a move to Japan in the works, Jeremy is worlds away from settling down. But sweet, steady Rosa is a temptation he doesn't want to deny himself, at least for now. Yet when their simple fling turns complicated, everything they've both worked for is threatened–except the red-hot intimacy they've found together. Can forever really grow from just-for-now?
NFL football player Isaiah Blackwell lost his husband three years ago and is raising their teen son alone. He lives his life as quietly as his job allows, playing ball to support his family but trying not to draw unwanted attention. His quiet life is shaken up when a mutual friend introduces him to Victor, a visiting principal ballet dancer who is everything Isaiah is not.
Brash and loud, Victor Aleksandrov has applied for political asylum to avoid returning to Russia, where gay men are targeted and persecuted. He's been outspoken about gay rights in his home country, and if he doesn't get asylum, going back to Russia is a death sentence.
Their one-night stand turns into a tentative friendship, a relationship they both agree is temporary… until Victor's denied asylum. Isaiah can't offer Victor a happily ever after, but he can propose something that'll keep Victor in the US and safe… marriage. He just doesn't expect his new husband to dance away with his heart.
Stella Lane thinks math is the only thing that unites the universe. She comes up with algorithms to predict customer purchases — a job that has given her more money than she knows what to do with, and way less experience in the dating department than the average thirty-year-old.
It doesn't help that Stella has Asperger's and French kissing reminds her of a shark getting its teeth cleaned by pilot fish. Her conclusion: she needs lots of practice — with a professional. Which is why she hires escort Michael Phan. The Vietnamese and Swedish stunner can't afford to turn down Stella's offer, and agrees to help her check off all the boxes on her lesson plan — from foreplay to more-than-missionary position…
Before long, Stella not only learns to appreciate his kisses, but to crave all the other things he's making her feel. Soon, their no-nonsense partnership starts making a strange kind of sense. And the pattern that emerges will convince Stella that love is the best kind of logic…
For three days out of thirty, when the moon is full and her law is iron, the Great North Pack must be wild.
If she returns to her Pack, the stranger will die.
But if she stays…
Silver Nilsdottir is at the bottom of her Pack's social order, with little chance for a decent mate and a better life. Until the day a stranger stumbles into their territory, wounded and beaten, and Silver decides to risk everything on Tiberius Leveraux. But Tiberius isn't all he seems, and in the fragile balance of the Pack and wild, he may tip the destiny of all wolves…
Successful PR executive Chelsea Grant is one assignment away from making partner at her firm and nothing will stand in her way. Her big break? Turn a reclusive computer genius into a media darling in time for his new product launch. He may have been dubbed the "sexiest geek alive" but he has no patience for the press—and it shows. Piece of cake, right? Only problem is… his company doesn't want him to know they hired her.
After a disastrous product launch two years ago, tech CEO Adam Bennett knows the success of his new device depends on the media's support. When a twist of fate brings the beautiful PR specialist to his door, Adam hires Chelsea to help turn his image around. Their attraction is undeniable and the more time they spend together, the harder it becomes to keep things professional.
But when Adam discovers Chelsea's deception, will she risk everything for her career or is love the real thing on her mind?
FBI special agent Mercy Kilpatrick has been waiting her whole life for disaster to strike. A prepper since childhood, Mercy grew up living off the land—and off the grid—in rural Eagle's Nest, Oregon. Until a shocking tragedy tore her family apart and forced her to leave home. Now a predator known as the cave man is targeting the survivalists in her hometown, murdering them in their homes, stealing huge numbers of weapons, and creating federal suspicion of a possible domestic terrorism event. But the crime scene details are eerily familiar to an unsolved mystery from Mercy's past.
Sent by the FBI to assist local law enforcement, Mercy returns to Eagle's Nest to face the family who shunned her while maintaining the facade of a law-abiding citizen. There, she meets police chief Truman Daly, whose uncle was the cave man's latest victim. He sees the survivalist side of her that she desperately tries to hide, but if she lets him get close enough to learn her secret, she might not survive the fallout…
Mrs. Bertrice Martin—a widow, some seventy-three years young—has kept her youthful-ish appearance with the most powerful of home remedies: daily doses of spite, regular baths in man-tears, and refusing to give so much as a single damn about her Terrible Nephew.
Then proper, correct Miss Violetta Beauchamps, a sprightly young thing of nine and sixty, crashes into her life. The Terrible Nephew is living in her rooming house, and Violetta wants him gone.
Mrs. Martin isn't about to start giving damns, not even for someone as intriguing as Miss Violetta. But she hatches another plan—to make her nephew sorry, to make Miss Violetta smile, and to have the finest adventure of all time.
If she makes Terrible Men angry and wins the hand of a lovely lady in the process? Those are just added bonuses.
Millie Morris has always been one of the guys. A UC Santa Barbara professor, she's a female-serial-killer expert who's quick with a deflection joke and terrible at getting personal. And she, just like her four best guy friends and fellow professors, is perma-single.
So when a routine university function turns into a black tie gala, Mille and her circle make a pact that they'll join an online dating service to find plus-ones for the event. There's only one hitch: after making the pact, Millie and one of the guys, Reid Campbell, secretly spend the sexiest half-night of their lives together, but mutually decide the friendship would be better off strictly platonic.
But online dating isn't for the faint of heart. While the guys are inundated with quality matches and potential dates, Millie's first profile attempt garners nothing but dick pics and creepers. Enter "Catherine"—Millie's fictional profile persona, in whose make-believe shoes she can be more vulnerable than she's ever been in person. Soon "Catherine" and Reid strike up a digital pen-pal-ship…but Millie can't resist temptation in real life, either. Soon, Millie will have to face her worst fear—intimacy—or risk losing her best friend, forever.
You are the plucky but penniless heroine in the center of ninteenth-century society, courtship season has begun, and your future is at hand. Will you flip forward fetchingly to find love with the bantering baronet Sir Benedict Granville? Or turn the page to true love with the hardworking, horse-loving highlander Captain Angus McTaggart? Or perhaps race through the chapters chasing a good (and arousing) man gone mad, bad, and scandalous to know, Lord Garraway Craven? Or read on recklessly and take to the Continent as the "traveling companion" of the spirited and adventuresome Lady Evangeline? Or yet some other intriguing fate?
Make choices, turn pages, and discover all the daring delights of the multiple (and intertwining!) storylines. And in every path you pick, beguiling illustrations bring all the lust and love to life.
In this warmhearted and charming debut from Tif Marcelo, a food truck chef and her long lost Army love clash when they cross paths in San Francisco.
Camille Marino has got a full plate. As the sole guardian of her eighteen-year-old sister and the head chef and owner of a food truck, she's used to life being a juggling act. With food to cook, social media accounts to manage, and a little sister to look after, she doesn't have time for much else.
That is, until Drew Bautista walks back into her life.
Drew is Camille's former high school crush and he returns to San Francisco to repair his relationship with his father before he ships out for deployment. By helping his father renovate his failing Filipino restaurant, he hopes to win back his respect. But when sparks fly between Drew and Camille—his father's major competition and sworn enemy—Drew is conflicted. Should he join his father in the war against her food truck? Or surrender to the woman who's given him a second chance at love?
Pop star Leontyne Blake might sing about love, but she stopped believing in it a long time ago. What women want is her image, not the real her. When her father has a stroke, she flees the spotlight and returns to her tiny Missouri hometown.
In her childhood home, she meets small-town nurse Holly Drummond, who isn't impressed by Leo's fame at all. That isn't the only thing that makes Holly different from other women. She's also asexual. For her, dating is a minefield of expectations that she has decided to avoid.
Can the tentative friendship between a burned-out pop star and a woman not interested in sex develop into something more despite their diverse expectations?
Priest by Sierra Simone
There are many rules a priest can't break.
A priest cannot marry. A priest cannot abandon his flock. A priest cannot forsake his God.
I've always been good at following rules.
Until she came.
My name is Tyler Anselm Bell. I'm twenty-nine years old. Six months ago, I broke my vow of celibacy on the altar of my own church, and God help me, I would do it again.
I am a priest and this is my confession
Esther has always been an average student. She coasts through life on a sea of Bs, until a fatal mistake jolts her out of mediocrity and into something else entirely. She accidentally leaves a story in an essay for her teacher — one that no teacher should ever see. And especially not Professor Halstrom.
His lectures are legendary, and he is formidable. But most of all: he is devastatingly handsome, and now he has Esther's most private and erotic fantasies. The stage is set for humiliation. Until the Professor presents her with a choice. He offers private tuition at his home.
And at first that's exactly what she does, sure there remains a line between teacher and student that she would never cross it and that someone like Harding never would. He is far too cold and sharp, and so invested in all of his rules that breaking them seems unthinkable.
A single touch would be too much.
A wrong word could ignite an inferno.
So what happens when both of them want to burn?
Rafe by Rebekah Weatherspoon
After a nasty divorce and a thousand mile move, Dr. Sloan Copeland and her twin daughters are finally getting the hang of their new life in Los Angeles. When their live-in nanny bails with no warning, Sloan is left scrambling to find a competent caretaker to wrangle her smart, sensitive girls. Nothing less will do.
Enter Rafe Whitcomb. He's all of those things, not to mention good-natured and one heck of a whiz in the kitchen. He's also tall, and handsome, and bearded, and ripped, and tatted, wrist to neck.
It doesn't take long for the Copelands to invite Rafe into their home. Just as quickly, both Sloan and Rafe find themselves succumbing to a heady mutual attraction, neither of them wants to deny. With every minute they spend under the same roof, this working mom can't help but wonder if Rafe can handle all her needs…
Rend by Roan Parrish *
Matt Argento knows what it feels like to be alone. After a childhood of abandonment, he never imagined someone might love him—much less someone like Rhys Nyland, who has the voice of an angel, the looks of a god, and the worship of his fans.
Matt and Rhys come from different worlds, but when they meet, their chemistry is incendiary. Their romance is unexpected, intense, and forever—at least, that's what their vows promise. Suddenly, Matt finds himself living a life he never thought possible: safe and secure in the arms of a man who feels like home. But when Rhys leaves to go on tour for his new album, Matt finds himself haunted by the ghosts of his past.
When Rhys returns, he finds Matt twisted by doubt. But Rhys loves Matt fiercely, and he'll go to hell and back to triumph over Matt's fears. After secrets are revealed and desires are confessed, Rhys and Matt must learn to trust each other if they're going to make it. That means they have to fall in love all over again—and this time, it really will be forever.
Reverb by Ana Zabo *
Twisted Wishes bass player Mish Sullivan is a rock goddess—gorgeous, sexy and comfortable in the spotlight. With fame comes unwanted attention, though: a stalker is desperate to get close. Mish can fend for herself, just as she always has. But after an attack lands her in the hospital, the band reacts, sticking her with a bodyguard she doesn't need or want.
David Altet has an instant connection with Mish. A certified badass, this ex-army martial arts expert can take down a man twice his size. But nothing—not living as a trans man, not his intensive military training—prepared him for the challenge of Mish. Sex with her is a distraction neither of them can afford, yet the hot, kink-filled nights keep coming.
When Mish's stalker ups his game, David must make a choice—lover or bodyguard. He'd rather have Mish alive than in his bed. But Mish wants David, and no one, especially not a stalker, will force her to give him up.
As the daughter of a famed author, Isolde Ophelia Goodnight grew up on tales of brave knights and fair maidens. She never doubted romance would be in her future, too. The storybooks offered endless possibilities.
And as she grew older, Izzy crossed them off. One by one by one.
Now Izzy's given up yearning for romance. She'll settle for a roof over her head. What fairy tales are left over for an impoverished twenty-six year-old woman who's never even been kissed?
This one.
Rogue. Libertine. Rake. Lord Courtenay has been called many things and has never much cared. But after the publication of a salacious novel supposedly based on his exploits, he finds himself shunned from society. Unable to see his nephew, he is willing to do anything to improve his reputation, even if that means spending time with the most proper man in London.
Julian Medlock has spent years becoming the epitome of correct behavior. As far as he cares, if Courtenay finds himself in hot water, it's his own fault for behaving so badly—and being so blasted irresistible. But when Julian's sister asks him to rehabilitate Courtenay's image, Julian is forced to spend time with the man he loathes—and lusts after—most.
As Courtenay begins to yearn for a love he fears he doesn't deserve, Julian starts to understand how desire can drive a man to abandon all sense of propriety. But he has secrets he's determined to keep, because if the truth came out, it would ruin everyone he loves. Together, they must decide what they're willing to risk for love.
Miss Lillian Hargrove has lived much of her life alone in a gilded cage, longing for love and companionship. When an artist offers her pretty promises and begs her to pose for a scandalous portrait, Lily doesn't hesitate…until the lying libertine leaves her in disgrace. With the painting now public, Lily has no choice but to turn to the one man who might save her from ruin.
The Duke of Warnick loathes all things English, none more so than the aristocracy. It does not matter that the imposing Scotsman has inherited one of the most venerable dukedoms in Britain—he wants nothing to do with it, especially when he discovers that the unwanted title comes with a troublesome ward, one who is far too old and far too beautiful to be his problem.
Warnick arrives in London with a single goal: get the chit married and see her become someone else's problem, then return to a normal, quiet life in Scotland. It's the perfect plan, until Lily declares she'll only marry for love…and the Scot finds that there is one thing in England he likes far too much..
Control. Precision. Family. These are the principles that drive Silver Mercant. At a time when the fledgling Trinity Accord seeks to unite a divided world, with Silver playing a crucial role as director of a worldwide emergency response network, wildness and chaos are the last things she needs in her life. But that's exactly what Valentin Nikolaev, alpha of the StoneWater bears, brings with him.
Valentin has never met a more fascinating woman. Though Silver is ruled by Silence–her mind clear of all emotion–Valentin senses a whisper of fire around her. That's what keeps him climbing apartment buildings to be near her. But when a shadow assassin almost succeeds in poisoning Silver, the stakes become deadly serious…and Silver finds herself in the heart of a powerful bear clan.
Her would-be assassin has no idea what their poison has unleashed…
The day Robyn Flores meets Zac Fallon is one of those days. You know, when you're already late for work. Mostly because you haven't really slept since your best friend abandoned you for her fiancé and her exponentially better life. The kind of day you drag yourself to the cleaners to pick up your laundry, only to discover you've got the wrong bag—Star Spangled sequined thong, anyone? So Robyn is definitely not ready for the ridiculously gorgeous guy at her front door, except that they have each other's clothes. But then, is any woman ever ready to meet the love of her life?
There's just one problem: Zac Fallon is not the love of Robyn's life. Zac knows, despite the all-too-intimate dinner they share, he doesn't have a shot at her. Because the next time Zac sees Robyn, he's front and center of the male revue headlining her best friend's bachelorette party. So much for wooing the pretty schoolteacher, much less impressing her old-fashioned family, with his upstanding lifestyle. Now he's only got one way to win his dream girl. It's gonna be the steamiest, most irresistible seduction she's ever seen. And this time it will be no act…
New Year's Eve in Miami. Even workaholic Alana Hernandez can't resist the call of the city, especially if it will get her little sister off her back. But a night of celebrating turns into a night of mischief when an alluring stranger catches her eye across the dance floor.
Former Navy Seal Cole Roberts isn't looking for anything more than a good time in Miami. Since leaving the military and being betrayed by his former fiancée, he's not interested in unnecessary complications. But the moment he sets eyes on the sultry beauty, Cole knows this night will be far from ordinary.
Neither Cole nor Alana are looking for a relationship, so they strike a deal: One night. No names. No repeats. But things get complicated when their night of passion becomes something neither can walk away from.
With her inquisitive mind, Charlotte Holmes has never felt comfortable with the demureness expected of the fairer sex in upper class society. But even she never thought that she would become a social pariah, an outcast fending for herself on the mean streets of London.
When the city is struck by a trio of unexpected deaths and suspicion falls on her sister and her father, Charlotte is desperate to find the true culprits and clear the family name. She'll have help from friends new and old—a kind-hearted widow, a police inspector, and a man who has long loved her.
But in the end, it will be up to Charlotte, under the assumed name Sherlock Holmes, to challenge society's expectations and match wits against an unseen mastermind.
Gina Morales wants to win. It's her fifth season on The Dance Off, a top-rated network TV celebrity dance competition, and she's never even made it to the finals. When she meets her latest partner, she sees her chance. He's handsome, rippling with muscles, and he stars on the popular Alaskan wilderness reality show Living Wild. With his sexy physique and name recognition, she thinks he's her ticket to the finals—until she realizes they're being set up.
Stone Nielson hates Los Angeles, he hates reality TV, and he hates that fact that he had to join the cast of the The Dance Off because of family obligations. He can't wait to get back to Alaska, but he also can't deny his growing attraction to his bubbly Puerto Rican dance partner. Neither of them are looking for romantic entanglements, and Stone can't risk revealing his secrets, but as they heat up the dance floor, it's only a matter of time until he feels an overwhelming urge to take the lead.
When the tabloids catch on to their developing romance, the spotlight threatens to ruin not just their relationship, but their careers and their shot at the trophy. Gina and Stone will have to decide if their priorities lie with fame, fortune, or the chance at a future together.
England, 1904. Two years ago, Captain Archie Curtis lost his friends, fingers, and future to a terrible military accident. Alone, purposeless and angry, Curtis is determined to discover if he and his comrades were the victims of fate, or of sabotage.
Curtis's search takes him to an isolated, ultra-modern country house, where he meets and instantly clashes with fellow guest Daniel da Silva. Effete, decadent, foreign, and all-too-obviously queer, the sophisticated poet is everything the straightforward British officer fears and distrusts.
As events unfold, Curtis realizes that Daniel has his own secret intentions. And there's something else they share—a mounting sexual tension that leaves Curtis reeling.
As the house party's elegant facade cracks to reveal treachery, blackmail and murder, Curtis finds himself needing clever, dark-eyed Daniel as he has never needed a man before…
Thirsty by Mia Hopkins
My name is Salvador Rosas. Back in the barrio, my past is written on the walls: ESHB. Short for East Side Hollenbeck, my father's gang—my gang. They used to call me "Ghost" because I haunted people's dreams. Now I've got nothing going for me except a hipster gringo mentoring me in a new career. An ex-con making craft beer? No mames.
Still, people in this neighborhood look out for one another. That's how I became Vanessa Velasco's unwelcome tenant. Chiquita pero picosa. She's little, but with curves so sweet they're dangerous. I remember Vanessa from the old days, the straight-A student with big plans. Plans that were derailed by another kid stupid enough to think he was bulletproof. Now Vanessa knows better than to believe in empty promises. There's fire in her . . . and if I touch her, I might get burned.
Trade Me by Courtney Milan
Tina Chen just wants a degree and a job, so her parents never have to worry about making rent again. She has no time for Blake Reynolds, the sexy billionaire who stands to inherit Cyclone Technology. But when he makes an off-hand comment about what it means to be poor, she loses her cool and tells him he couldn't last a month living her life.
To her shock, Blake offers her a trade: She'll get his income, his house, his car. In exchange, he'll work her hours and send money home to her family. No expectations; no future obligations.
But before long, they're trading not just lives, but secrets, kisses, and heated nights together. No expectations might break Tina's heart…but Blake's secrets could ruin her life.
Treasure by Rebekah Weatherspoon
Her sister's bachelorette party is the highlight of a miserable year for Alexis Chambers, but once her bridesmaid's dress is packed away, she's back to coping with her life as a once popular athlete and violinist turned loner and the focus of her parents' disappointment. She isn't expecting much from her freshman year of college until she finds herself sharing a class with Treasure, the gorgeous stripper from her sister's party.
Trisha Hamilton has finally gotten the credits and the money together to transfer to a four-year university. Between classes, studying, and her job as a stripper, she has little time for a social life, until she runs into the adorably shy baby butch from the club. Trisha can't seem to hide her feelings for Alexis, even when Trisha discovers what she has been through, but will Alexis have the strength to be just as fearless about their new love?
A darkly possessive relationship has left Uma alone and on the run. Beneath her drab clothing, she hides a terrible secret—proof of her abuse, tattooed onto her skin in a lurid reminder of everything she's survived.
Caught between a brutal past and an uncertain future, Uma's reluctant to bare herself to anyone…much less a rough ex-con whose rage drives him in ways she will never understand. But beneath his frightening exterior, Ivan is gentle. Warm. Compassionate. And just as determined to heal Uma's broken heart as he is to destroy the monster who left his mark scrawled across the delicate tapestry of her skin.
Kera Watson never expected to face death behind a Los Angeles coffee shop. Not after surviving two tours lugging an M16 around the Middle East. If it wasn't for her hot Viking customer showing up too late to help, nobody would even see her die.
In uncountable years of service to the Allfather Odin, Ludvig "Vig" Rundstöm has never seen anyone kick ass with quite as much style as Kera. He knows one way to save her life—but she might not like it. Signing up with the Crows will get Kera a new set of battle buddies: cackling, gossiping, squabbling, party-hearty women. With wings. So not the Marines.
But Vig can't give up on someone as special as Kera. With a storm of oh-crap magic speeding straight for L.A., survival will depend on combining their strengths: Kera's discipline, Vig's loyalty… and the Crows' sheer love of battle. Boy, are they in trouble.
Agreeing to go to a wedding with a guy she gets stuck with in an elevator is something Alexa Monroe wouldn't normally do. But there's something about Drew Nichols that's too hard to resist.
On the eve of his ex's wedding festivities, Drew is minus a plus one. Until a power outage strands him with the perfect candidate for a fake girlfriend…
After Alexa and Drew have more fun than they ever thought possible, Drew has to fly back to Los Angeles and his job as a pediatric surgeon, and Alexa heads home to Berkeley, where she's the mayor's chief of staff. Too bad they can't stop thinking about the other…
They're just two high-powered professionals on a collision course toward the long distance dating disaster of the century–or closing the gap between what they think they need and what they truly want…
Dara and Adrien Valliere are soul mates and best friends…but they're not lovers. Their marriage may be unconventional, but it's satisfying and loving, and they've never needed anything or anyone else.
Until they met writer Stacia Leonard.
Stacia built a career on maintaining close ties with her fictional characters while keeping everyone else at arm's length. She avoids intimacy, apart from a few one-night stands when the loneliness and need become too much. But when Adrien Valliere, her cover model and long-distance friend, invites her for drinks, she's too fascinated to refuse.
Dara recognizes the physical attraction between her husband and Stacia and sees it for what it is: an opportunity to help Adrien get what he needs. Dara can breathe easy knowing that both she and her husband are happy.
Before long, though, it's clear that Stacia's connection isn't just with Adrien… She and Dara have something special, and it's something neither of them can—or want to—deny.