Sites We Like
Back This Kickstarter: A Re-Imagined Shakespeare Collection
Rock Paper Books, a small publisher that strives to up the appeal of literary classics by giving them new cover art and a sense of style, is launching a Kickstarter for The Shakespeare Collection: Modern Cover Art and Book Design.
Remember "Shakespeare: The Animated Tales"? It was this show from the '90s that turned Shakespearean plays into 30-minute cartoons. I watched them religiously as a kid–it was sort of my introduction to Shakespeare's works. I think it was meant for children but it was equal parts creepy and accessible.
The show's version of Hamlet (with Tilda Swinton as the voice of Ophelia BY THE WAY) was the first thing I thought of when I saw Robert M. Ball's illustration for Rock Paper Books' updated Hamlet cover, which is fine by me. If you haven't heard of Ball and you're a George R.R. Martin fan, you might be interested in his Beautiful Death series depicting the most iconic deaths in HBO's "Game of Thrones."
Hamlet will be the first book produced in the Shakespeare collection with an initial goal of $3,500, according to the project draft as of December 1. Every $3,500 stretch goal after that will unlock another re-imagined Shakespearean tale, including my personal favorites The Tempest, Twelfth Night, and Macbeth. The final stretch goal will fund a total of 39 titles.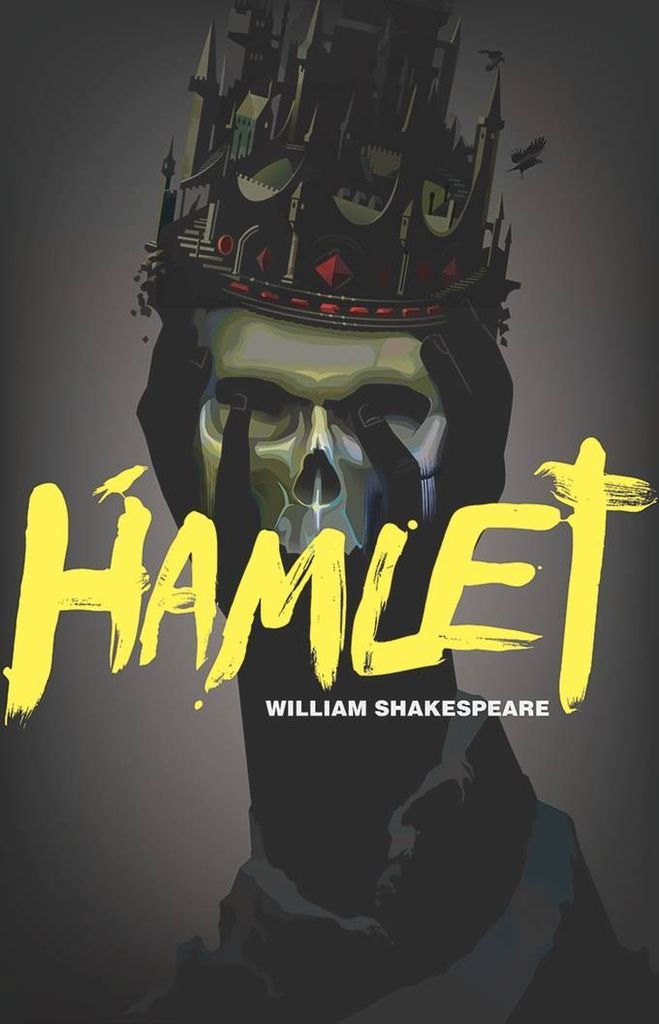 In Ball's video about the thought process behind the Kickstarter project, he said he wants to change preconceptions that Shakespeare is hard and outdated reading, illustrate that the issues addressed in the plays are as relevant as ever, and create different moods for each book but with a consistent style.
In addition to the cover art, the new collection will include "clean, minimal, consistent layouts that are easy to read and look great," team member Patrick Phillips said in the project video. Rock Paper Books will release electronic versions of the books (optimized for Kindle, Nook, and other devices), and prints of the cover art will also be available to backers.
If you're interested in backing this project, check out their Kickstarter page!