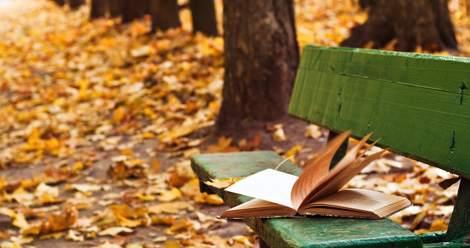 Lists
Atmospheric Books to Read in October
This content contains affiliate links. When you buy through these links, we may earn an affiliate commission.
Welcome to the most wonderful month of the year, book nerds! October is my favorite time to be alive, as it contains all of my favorite things: crunchy leaves, sweater weather, pumpkin and apple everything, and cozy reading! Despite this, I am a mega giant wimp when it comes to scary things! But I still like a good mysterious, uncanny vibe. I've rounded up lists of moody non-horror books in the past, and I'm happy to be back with another batch of atmospheric books to read in October!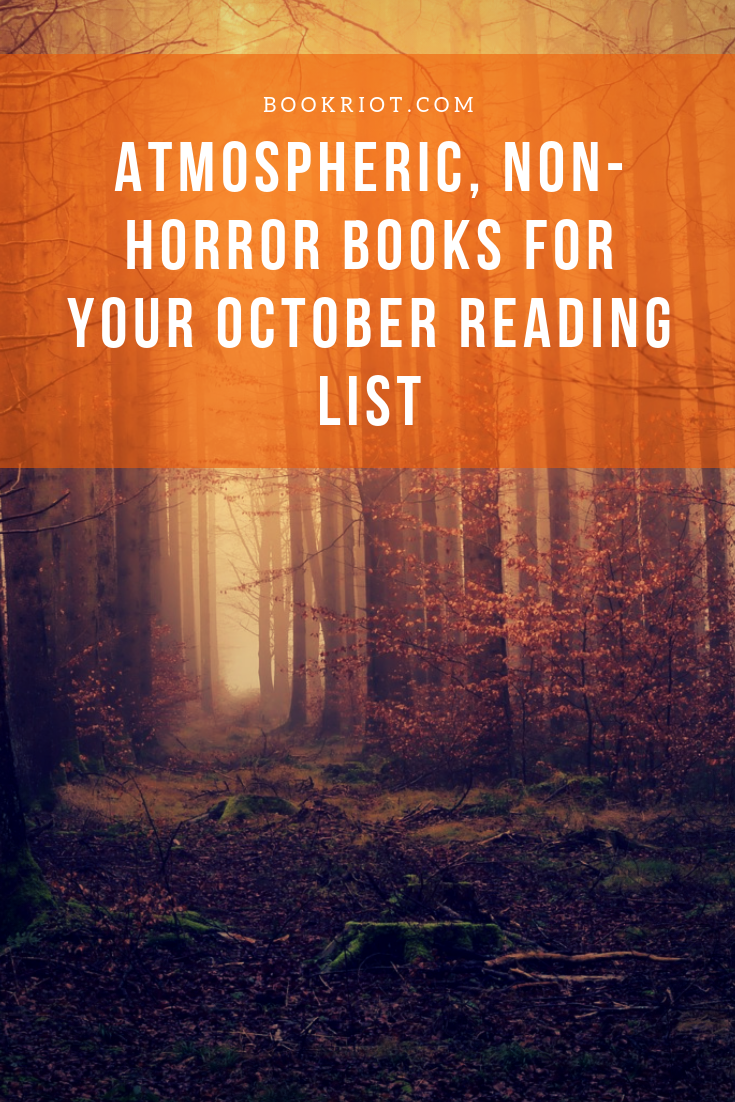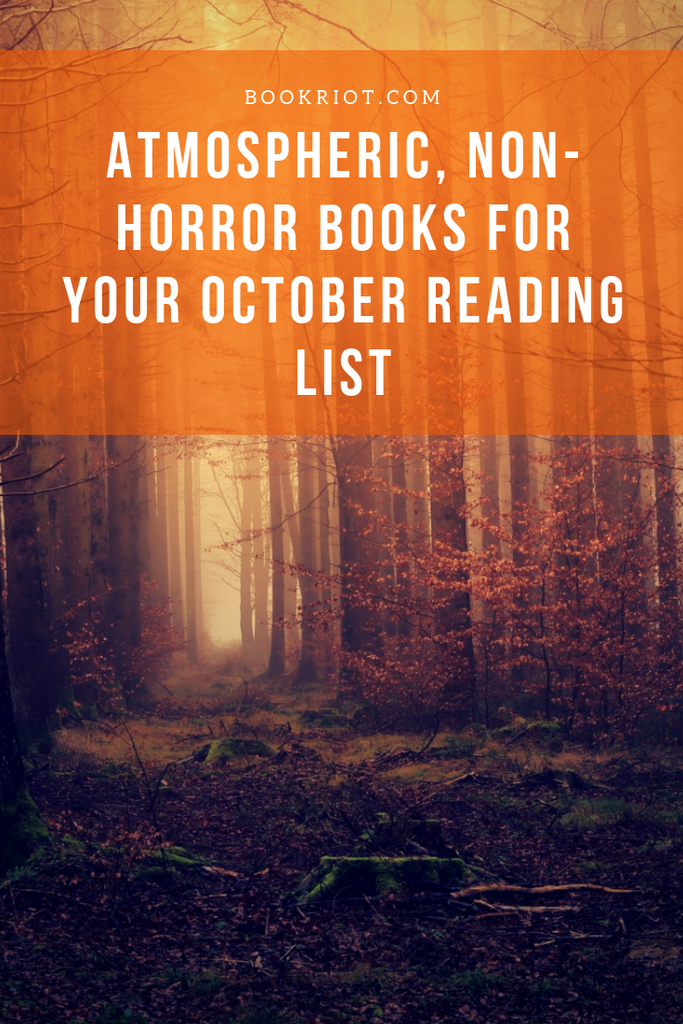 This collection of short stories was written to be read in October. A woman with a green ribbon around her neck refuses to let her husband see what it conceals. In a world where women are slowly fading away, a young woman discovers the horrifying truth of the prom dresses she sells. And Law & Order: Special Victims Unit is reimagined in a fantastical kaleidoscope. Each of these stories has an element of the unreal that definitely reminds me of Shirley Jackson's work, so the comparisons are not overhyped! If you haven't picked up this book yet, this is your time, my friend.
The Ruin by Dervla McTiernan
This cover should be enough to give you delicious shivers, but what's inside is even better. While it is set in March and not October, the weather and vibe feels appropriately dreary and chilling to get you in the mood for suspicious deaths, police cover-ups, and evildoers lurking behind the facade of neighborly gestures. The Ruin introduces Cormac Reilly as a dogged hero trying to navigate what's right and what needs to be done to uncover the truth about two apparent suicides, decades apart, that may actually be two connected murders. If you're looking for an atmospheric mystery with some Tana French flair, this is a must-read.
What appears to be a straightforward procedural mystery takes on a slightly sinister edge in this story! Detective Steve Paul has had nightmares all his life—of being trapped behind bars, and a strange symbol he doesn't recognize. Then he gets called out on a case: blogger Emily Lindsey is found in her house, holding a hunting knife, covered in blood, catatonic. She's the first person that Steve has met that could possibly shed light on his nightmares, but she won't speak. And all the blood begs the question: who has been murdered? And did she do it? This book is cut through with foreboding chapters set in the past, about a group of kids trying to escape a sinister prison, making this book all kinds of suspenseful. Pick this up if you want a mystery with an extra dose of eerie.
This book has all the perfect ingredients for an atmospheric fall read: witches, curses, stormy weather, murderous mothers, and an island pulsing with magic. All Nor Blackburn wants is to be left alone to figure out her one magical gift—it's the Blackburn legacy, after all. But then Nor's mother, a Blackburn who is hungry for all the Blackburn gifts, returns to their island home after being away for years. As the island awakes in response to Nor's mother's dark magic, Nor must finally face the price of her mother's ambitions.
Girls are raised to be witches, and boys grow up to be shapeshifters. That's the way it's always been in Aster's family, except he's inexplicably drawn to witchcraft, much to his family's horror. When something dark begins to threaten to shapeshifters, Aster must do what he knows is right and pursue magic to stave it off. The supernatural elements of this graphic novel are perfectly balances with bright color and Aster's desire to find his true calling, even if it makes him different from other boys.
If you want to go with a classic, Crooked House is one of Christie's more ominous books. When Charles Hayward falls for Sophia Leonides, he doesn't account for having to deal with her large and eccentric family—especially when Sophia's grandfather and patriarch of the family dies suddenly. Sophia asks Charles, son of a police officer, to look into the death, certain he was murdered, and even more certain that someone in the family is responsible. As Charles meets the intimidating Leonides family and begins asking questions, he uncovers a motive for each member. Twisty and frightfully clever, Crooked House is a great example of Christie's talent. And once you read the book, you can catch the new movie adaptation, which is perfect for fall night viewing!
If your idea of October moodiness includes monsters and destruction, then oh boy, this is the book for you! I wouldn't classify this book as horror at all, but it does have some scary suspenseful moments, some darkness, and monster gore. Just FYI! Maggie Hoskie is a monster-killer for hire in a post-apocalyptic future, living in Dinétah (formerly the Navajo) reservation. When a monster she's never encountered before takes a girl, Maggie is unwittingly propelled to track down its origin, and the dark witchcraft controlling it. This is a lightning-fast read because the world-building and Maggie's voice are both so compelling, with a sardonic edge that kept me smiling even through the scary bits.
I like to think of Ruth Ware's latest a classic Agatha Christie cut with a Tana French style of uncanny. When Hal receives a letter claiming that she's one of the recipients of the late Mrs. Westaway's fortune, she thinks they've gotten the wrong person. But she's also dead broke, and her living as a boardwalk tarot reader suggests that she could pull off a con and get enough money to pay off the loan sharks after her. But once Hal arrives at Mrs. Westaway's estate and meets her supposed family, she discovers something shocking: these people knew her late mother. Maybe even better than Hal herself did.
What are your favorite moody, eerie October reads?