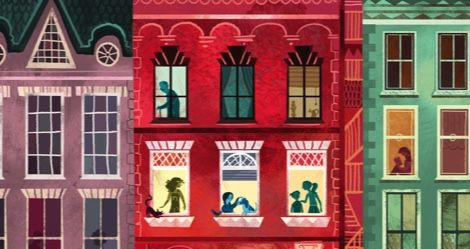 News
Amy Poehler Options THE VANDERBEEKERS OF 141ST STREET by Karina Yan Glaser
This content contains affiliate links. When you buy through these links, we may earn an affiliate commission.
Amy Poehler's production company, Paper Kite Productions, has optioned Book Riot Contributing Editor Karina Yan Glaser's debut middle grade novel, The Vanderbeekers of 141st Street.
The author gave Book Riot an exclusive quote:
"I could not be more excited that The Vanderbeekers of 141st Street is being optioned by Amy Poehler's production company, Paper Kite! Amy cast such a beautiful vision for how the Vanderbeekers could be translated into film. To say I am thrilled is an understatement!"
About the book: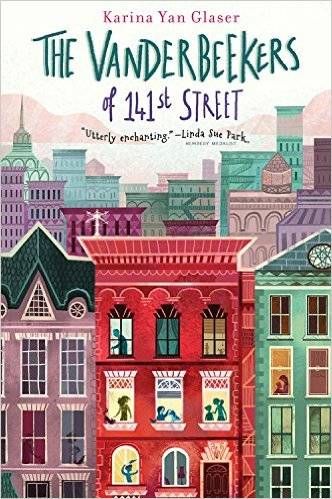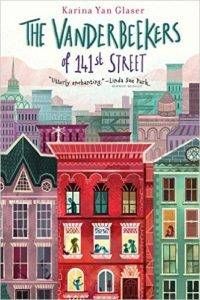 "The Vanderbeekers have always lived in the brownstone on 141st Street. It's practically another member of the family. So when their reclusive, curmudgeonly landlord decides not to renew their lease, the five siblings have eleven days to do whatever it takes to stay in their beloved home and convince the dreaded Beiderman just how wonderful they are. And all is fair in love and war when it comes to keeping their home."
The Vanderbeekers of 141st Street is a New York Times Notable Children's Books of 2017 and received multiple starred reviews. The paperback is out September 4 and the sequel, The Vanderbeekers and the Hidden Garden, is out September 25.
Paper Kite Productions produce Broad City, Making It, and Difficult People. Amy Poehler, in addition to being our beloved Leslie Knope, started Amy's Smart Girls, an initiative "dedicated to helping young people cultivate their authentic selves."
You can hear more from Karina on this week's episode of Recommended talking about Roll of Thunder, Hear My Cry. She also writes our weekly The Kids Are All Right newsletter. Subscribe and say you knew her when!