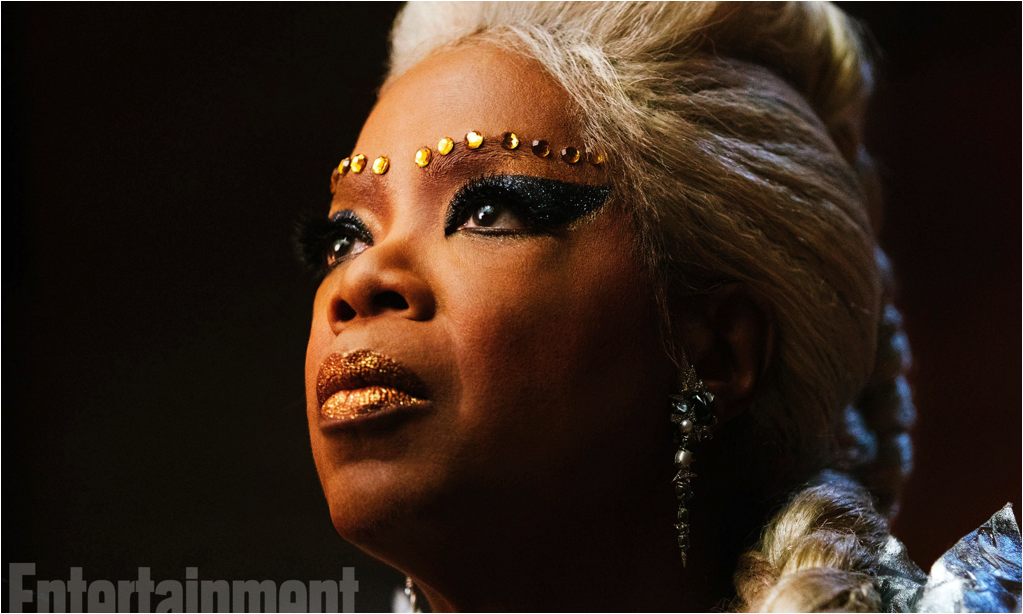 News
A Wrinkle In Time: A First Look
Fam, we gotta survive 2017. Because in 2018, we're gonna get this:
Look at them. LOOK AT THEM.
I am finally sold on perky Reese Witherspoon as sheet-stealing Mrs. Whatsit. Mindy Kaling's Mrs. Who is epically fierce, and you know she's got the wisdom of centuries of literature on the tip of her tongue (but where are her glasses???). And Oprah… OPRAH. Oprah. It's hard to believe that the character of Mrs. Which predates Oprah's cultural relevance. As director Ava DuVernay tells it, "her Oprah-ness is really helpful" in establishing this wisest of women onscreen.
Mosey on over to Entertainment Weekly for a few more glimpses of the film that will visually define Madeleine L'Engle's timeless book. They got your Mr. Murry, your…Mr. Murry again, Meg (!) and Calvin… Then make noise until we get us some Gugu Mbatha-Raw as Mrs. Murry.
Okay, going to go put these three badass mystical warriors on my altar now.