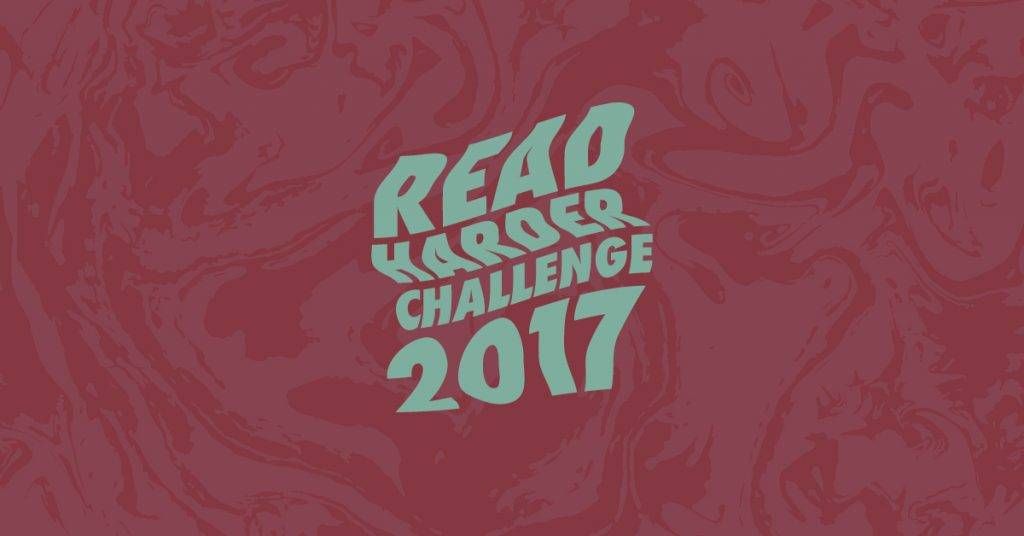 Newsletter 1
30 Of The Best Travel Memoirs for Your Read Harder 2017 Challenge
This content contains affiliate links. When you buy through these links, we may earn an affiliate commission.
If you're looking for inspiration to tick off the Travel Memoirs box on the Read Harder 2017 bingo card, you've come to the right place. We've got you covered whether your area of interest is Asian travels, journeys of self-discovery, or exploring how far you can get on a bicycle. You can even use some of these stones to kill multiple birds on the challenge, like a book about sports, a book by a Central or South American author about home, a book about war, and a book set more than 5,000 miles from your location. We've got some of the best travel memoirs to scratch your travel itch.
"After years of working behind a desk, Holly Morris had finally had enough. So she quit her job and set out to prove that adventure is not just a vacation style but a philosophy of living and to find like-minded, risk-taking women around the globe. With modest backing, a small television crew, her spirited producer-mother, Jeannie, and a whole lot of chutzpah, Morris tracked down artists, activists, and politicos–women of action who are changing the rules and sometimes the world around them."
"Every time Bill Bryson walks out the door, memorable travel literature threatens to break out. His previous excursion along the Appalachian Trail resulted in the sublime national bestseller A Walk in the Woods. In A Sunburned Country is his report on what he found in an entirely different place: Australia, the country that doubles as a continent, and a place with the friendliest inhabitants, the hottest, driest weather, and the most peculiar and lethal wildlife to be found on the planet."
"Kristin Newman spent much of her twenties and thirties buying dresses to wear to her friends' weddings and baby showers. Not ready to settle down and in need of an escape from her fast-paced job as a sitcom writer, Kristin instead traveled the world, often alone, for several weeks each year. In addition to falling madly in love with the planet, Kristin fell for many attractive locals, men who could provide the emotional connection she wanted without costing her the freedom she desperately needed. Kristin introduces readers to the Israeli bartenders, Finnish poker players, sexy Bedouins, and Argentinean priests who helped her transform into "Kristin-Adjacent" on the road–a slower, softer, and, yes, sluttier version of herself at home.!
"Tété-Michel Kpomassie was a teenager in Togo when he discovered a book about Greenland—and knew that he must go there. Working his way north over nearly a decade, Kpomassie finally arrived in the country of his dreams. This brilliantly observed and superbly entertaining record of his adventures among the Inuit is a testament both to the wonderful strangeness of the human species and to the surprising sympathies that bind us all."
"Elisabeth Luard, one of the food world's most entertaining and evocative writers, has travelled extensively throughout her life, meeting fascinating people, observing different cultures and uncovering extraordinary ingredients in unusual places. In this enchanting food memoir, she shares tales and dishes gathered from her global ramblings."
The line from London to Bristol connects two great cities, but what lies in between? London's western suburbs, the Thames Valley, acres of farmland punctuated by tourist traps and provincial towns; what could possibly be of interest in such a landscape? To his surprise, James Attlee – a regular traveller on the route – finds himself knee-deep in stories, the line awash with ghosts, including those of Charles I, Oscar Wilde, T.E. Lawrence, the Beautiful Spotted Boy, Haile Selassie, Stanley Spencer, Diana Dors, Eddie Cochran and of course the creator of the line himself, Isambard Kingdom Brunel.
Among the living he seeks the stories of the overlooked workers who keep the trains running – including the man who flies an owl to scare the pigeons out of Paddington station. Drawing on his own experience as a commuter Attlee explores the effect of velocity on vision, and the links railways have with music and literature."
"As a young woman, Kate Betts nursed a dream of striking out on her own in a faraway place and becoming a glamorous foreign correspondent. After college—and not without trepidation—she took off for Paris, renting a room in the apartment of a young BCBG (bon chic, bon genre) family and throwing herself into the local culture. She was determined to master French slang, style, and savoir faire, and to find a job that would give her a reason to stay… Kate Betts's captivating memoir brings to life the enchantment of France—from the nightclubs of 1980s Paris where she learned to dance Le Rock, to the lavender fields of Provence and the grand spectacle of the Cour Carrée—and magically re-creates that moment in life when a young woman discovers who she's meant to be."
"In The Jaguar Smile, Rushdie paints a brilliantly sharp and haunting portrait of the people, the politics, the terrain, and the poetry of "a country in which the ancient, opposing forces of creation and destruction were in violent collision." Recounting his travels there in 1986, in the midst of America's behind-the-scenes war against the Sandinistas, Rushdie reveals a nation resounding to the clashes between government and individuals, history and morality."
"Based on her daily diary, this is Dervla Murphy's account of her ride, in 1963, across frozen Europe and through Persia and Afghanistan, over the Himalayas to Pakistan and into India, during one of the worst winters in memory."
"Hamlet Globe to Globe is an unprecedented theatrical adventure, in which Dromgoole shows us the world through the prism of Shakespeare. We see what the Danish prince means to the people of Sudan, the effect of Ophelia on the citizens of Costa Rica and how a sixteenth-century play can touch the lives of Syrian refugees, living in ragged tents, desperate to cross the English channel. We will witness Shakespeare's power to transcend borders, to touch the human heart, and to truly bring the world closer together."
"Isabel Allende evokes the magnificent landscapes of her country; a charming, idiosyncratic Chilean people with a violent history and an indomitable spirit; and the politics, religion, myth, and magic of her homeland that she carries with her even today.
The book circles around two life-changing moments. The assassination of her uncle Salvador Allende Gossens on September 11, 1973, sent her into exile and transformed her into a literary writer. And the terrorist attacks of September 11, 2001, on her adopted homeland, the United States, brought forth an overdue acknowledgment that Allende had indeed left home. My Invented Country, mimicking the workings of memory itself, ranges back and forth across that distance between past and present lives. It speaks compellingly to immigrants and to all of us who try to retain a coherent inner life in a world full of contradictions."
"To hear the speech of the real America, to smell the grass and the trees, to see the colors and the light—these were John Steinbeck's goals as he set out, at the age of fifty-eight, to rediscover the country he had been writing about for so many years.
With Charley, his French poodle, Steinbeck drives the interstates and the country roads, dines with truckers, encounters bears at Yellowstone and old friends in San Francisco. Along the way he reflects on the American character, racial hostility, the particular form of American loneliness he finds almost everywhere, and the unexpected kindness of strangers."
Wild, by Cheryl Strayed
"At twenty-two, Cheryl Strayed thought she had lost everything. In the wake of her mother's death, her family scattered and her own marriage was soon destroyed. Four years later, with nothing more to lose, she made the most impulsive decision of her life. With no experience or training, driven only by blind will, she would hike more than a thousand miles of the Pacific Crest Trail from the Mojave Desert through California and Oregon to Washington State—and she would do it alone. Told with suspense and style, sparkling with warmth and humor, Wild powerfully captures the terrors and pleasures of one young woman forging ahead against all odds on a journey that maddened, strengthened, and ultimately healed her."
"After an unsettled youth moving between divorced parents in disparate cities, Spillman would eventually find his way into the literary world of New York City, only to abandon it to return to Berlin just months after the Wall came down. Twenty-five and newly married, Spillman and his wife, the writer Elissa Schappell, moved to the anarchic streets of East Berlin in search of the bohemian lifestyle of their idols. But Spillman soon discovered he was chasing the one thing that had always eluded him: a place, or person, to call home. In his intimate, entertaining, and heartfelt memoir, Spillman narrates a colorful, music-filled coming-of-age portrait of an artist's life that is also a cultural exploration of a shifting Berlin."
"As a prizewinning foreign correspondent for The Wall Street Journal, Geraldine Brooks spent six years covering the Middle East through wars, insurrections, and the volcanic upheaval of resurgent fundamentalism. Yet for her, headline events were only the backdrop to a less obvious but more enduring drama: the daily life of Muslim women. Nine Parts of Desire is the story of Brooks' intrepid journey toward an understanding of the women behind the veils, and of the often contradictory political, religious, and cultural forces that shape their lives. Defying our stereotypes about the Muslim world, Brooks' acute analysis of the world's fastest growing religion deftly illustrates how Islam's holiest texts have been misused to justify repression of women, and how male pride and power have warped the original message of a once liberating faith." (not sure if really travel — can cut?)
"Inspired by Jack Kerouac's adventures with Neal Cassady, On the Road tells the story of two friends whose cross-country road trips are a quest for meaning and true experience. Written with a mixture of sad-eyed naivete and wild ambition and imbued with Kerouac's love of America, his compassion for humanity, and his sense of language as jazz, On the Road is the quintessential American vision of freedom and hope, a book that changed American literature and changed anyone who has ever picked it up."
"In her early thirties, Elizabeth Gilbert had everything a modern American woman was supposed to want—husband, country home, successful career—but instead of feeling happy and fulfilled, she was consumed by panic and confusion. This wise and rapturous book is the story of how she left behind all these outward marks of success, and set out to explore three different aspects of her nature, against the backdrop of three different cultures: pleasure in Italy, devotion in India, and on the Indonesian island of Bali, a balance between worldly enjoyment and divine transcendence
"Pankaj Mishra captures an India which has shrugged off its sleepy, socialist air and has become instead kitschy, clamorous and ostentatious. From a convent educated beauty pageant aspirant to small shopkeepers planning their vacation in London, Pankaj Mishra paints a vivid picture of a people rushing headlong to their tryst with modernity."
"New York Times bestselling author of The Wordy Shipmates and contributor to NPR's "This American Life" Sarah Vowell embarks on a road trip to sites of political violence, from Washington DC to Alaska, to better understand our nation's ever-evolving political system and history.
Sarah Vowell exposes the glorious conundrums of American history and culture with wit, probity, and an irreverent sense of humor. With Assassination Vacation, she takes us on a road trip like no other — a journey to the pit stops of American political murder and through the myriad ways they have been used for fun and profit, for political and cultural advantage."
"In Dead Presidents, Carlson takes readers on an epic trip to presidential gravesites, monuments, and memorials from sea to shining sea. With an engaging mix of history and contemporary reporting, Carlson recounts the surprising origin stories of the Washington Monument, Mount Rushmore, Grant's Tomb, and JFK's Eternal Flame. And he explains the strange afterlives of the presidents, including why "Hooverball" is still played in Iowa, why Millard Fillmore's final resting place is next to that of funk legend Rick James, why "Who's buried in Grant's Tomb?" became a running gag for Groucho Marx, why Ohio and Alaska fought for so long over the name of Mt. McKinley (now known as Denali), and why we exalt dead presidents not just with public statues and iconic paintings but with kitschy wax dummies, Halloween costumes, and bobblehead dolls."
Mud, Sweat and Gears: Cycling from Land's End to John O'Groats (Via the Pub), by Ellie Bennett
"As Ellie's 50th birthday approaches and her ambitions of a steady income, a successful career, and an ascent of Everest seem as far away as ever, she begins to doubt she's capable of achieving anything at all. So when her best friend Mick suggests a grueling cycle ride from Land's End to John O'Groats [the extreme South West/North East points of Great Britain], she takes up the challenge. They opt for the scenic route which takes them along cycle paths, towpaths, and the back roads and byways of Britain, unable to resist sampling local beers in the pubs they pass along the way. But as the pints start to stack up faster than the miles they're putting under their tires, Ellie wonders if they'll ever make it to the finishing line."
"After two years as a postgraduate student at Nanjing University in China, Vikram Seth hitch-hiked back to his home in New Delhi, via Tibet. From Heaven Lake is the story of his remarkable journey and his encounters with nomadic Muslims, Chinese officials, Buddhists and others."
"As National Public Radio's much loved and respected senior foreign correspondent Anne Garrels has covered conflicts in Chechnya, Bosnia, Kosovo, Afghanistan, and Iraq. In Naked in Baghdad she reveals how as one of only sixteen non-embedded journalists who stayed in the now legendary Palestine Hotel throughout the American invasion she managed to deliver the most immediate, insightful and independent reports with unparalleled vividness and immediacy.
Her evolving relationship with her Iraqi driver/minder Amer, and the wonderful e-mail bulletins sent to friends by her husband, Vint Lawrence, counterpoint the daily events of her life in Baghdad, and result in a deeply moving, and intimate portrait by one of bravest and most enlightening news reporters."
Building on the national bestselling success of Sex, Drugs, and Cocoa Puffs, preeminent pop culture writer Chuck Klosterman unleashes his best book yet—the story of his cross-country tour of sites where rock stars have died and his search for love, excitement, and the meaning of death.
"In 1962 the poet, musician, and performer Maya Angelou claimed another piece of her identity by moving to Ghana, joining a community of "Revolutionist Returnees" inspired by the promise of pan-Africanism. All God's Children Need Walking Shoes is her lyrical and acutely perceptive exploration of what it means to be an African American on the mother continent, where color no longer matters but where American-ness keeps asserting itself in ways both puzzling and heartbreaking."
"First published more than thirty years ago, Paul Theroux's strange, unique, and hugely entertaining railway odyssey has become a modern classic of travel literature. Here Theroux recounts his early adventures on an unusual grand continental tour. Asia's fabled trains — the Orient Express, the Khyber Pass Local, the Frontier Mail, the Golden Arrow to Kuala Lumpur, the Mandalay Express, the Trans-Siberian Express — are the stars of a journey that takes him on a loop eastbound from London's Victoria Station to Tokyo Central, then back from Japan on the Trans-Siberian. Brimming with Theroux's signature humor and wry observations, this engrossing chronicle is essential reading for both the ardent adventurer and the armchair traveler."
Gorge: My Journey Up Kilimanjaro at 300 Pounds, by Kara Richardson Whitely
"Kara knew she could reach the summit of Mt. Kilimanjaro. She had done it once before. That's why, when she failed in a second attempt, it brought her so low. As she struggled with food addiction and looked for ways to cope with feelings of failure and shame, Kara's weight shot to more than 300 pounds. Deep in her personal gorge, Kara realized the only way out was up. She resolved to climb the mountain again—and this time, she would reach the summit without waiting for her plus-sized status to disappear."
"The academic year must have been a difficult one as when the summer holidays arrived, secondary school teacher Andrew Sykes was happy to do as little as possible. But while sitting on his sofa watching the exploits of the cyclists at the Great Wall of China at the Beijing Olympics, he realised the error of his ways and resolved to put a bit more adventure into his life. Two years later, accompanied by his faithful companion Reggie (his bike) but only a rudimentary plan, Andrew set off for a trans-continental cycling adventure that would take him along the route of the Via Francigena and the Eurovelo 5 all the way from his home in southern England to Brindisi in the south of Italy. There were highs and lows, rain and shine, joy and despair and they are all recounted here in a light-hearted, brisk style."
"Joan Didion has always kept notebooks: of overheard dialogue, observations, interviews, drafts of essays and articles–and here is one such draft that traces a road trip she took with her husband, John Gregory Dunne, in June 1970, through Louisiana, Mississippi, and Alabama. She interviews prominent local figures, describes motels, diners, a deserted reptile farm, a visit with Walker Percy, a ladies' brunch at the Mississippi Broadcasters' Convention… And from a different notebook: the "California Notes" that began as an assignment from Rolling Stone on the Patty Hearst trial of 1976. Though Didion never wrote the piece, watching the trial and being in San Francisco triggered thoughts about the city, its social hierarchy, the Hearsts, and her own upbringing in Sacramento."
"In the late 1970s Ondaatje returned to his native island of Sri Lanka. As he records his journey through the drug-like heat and intoxicating fragrances of that "pendant off the ear of India, " Ondaatje simultaneously retraces the baroque mythology of his Dutch-Ceylonese family."
What do you think are the best travel memoirs? Check out even more 100 travel books here.