Quick Pick: November 6, 2015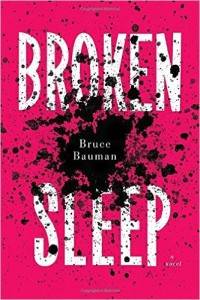 Broken Sleep by Bruce Bauman
Calling all fans of Pynchon and/or giant novels that will make your brain bubble in your skull! Bauman has written a mind-bending postmodern novel, spanning 1940s to 2020s America, about a man with cancer who discovers the woman who raised him is not his birth mother. His journey to find his birth parents with take him on an adventure of art, politics, and rock and roll, in the guise of familial relations. An ambitious, epic book.
Backlist bump: Stone Arabia by Dana Spiotta (Not similar in style, but still a wonderful rock and roll novel.)
Subscribe to the New Books! newsletter to get weekly updates about new releases:
The best all-around ereader is now even better. Better because it is waterproof. Read in the bath. On the beach. In the shower. And we have one to give away! Go
here to enter for a chance to wi
n
, or just click on the image below. Good luck!