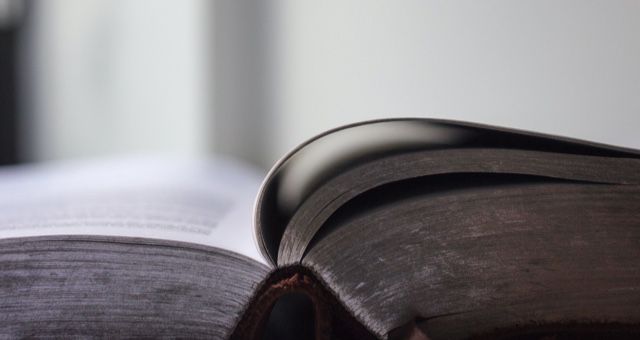 Lists
Read Harder: A Post-1950 Doorstopper Written by a Woman
This content contains affiliate links. When you buy through these links, we may earn an affiliate commission.
This list of post-1950s doorstoppers written by women for the 2020 Read Harder Challenge is sponsored by TBR: Tailored Book Recommendations.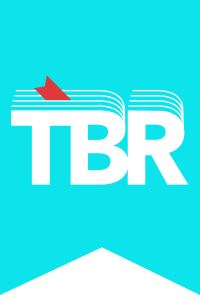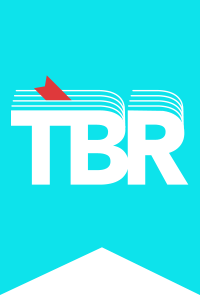 TBR is Book Riot's subscription service offering Tailored Book Recommendations for readers of all stripes. Been dreaming of a "Stitch Fix for books?" Now it's here! Tell TBR about your reading preferences and what you're looking for, and sit back while your Bibliologist handpicks recommendations just for you. TBR offers plans to receive hardcover books in the mail or recommendations by email, so there's an option for every budget. Visit mytbr.co to sign up today.
---
It's that time of year again! Book Riot's 2020 Read Harder challenge has rolled around, and this year I've got some recommendations for you on doorstoppers (i.e. books of more than 500 pages) written by women after the year 1950. Unfortunately this rules out my second favourite book of all time, Gone with the Wind, but there was a huge wealth of books for me to choose from!
Clocking in at 827 pages in hardcover, this is a behemoth of a book. The massive page count reflects the fact that it's both high fantasy and a standalone. How many of those do you see? It was published in 2019.
This is a feminist dragons-and-kingdoms story narrating the history of Inys, a kingdom ruled by the childless Queen Sabran the Ninth. She desperately needs a daughter, but is all the while encircled by assassins.
Outlander (Outlander #1) by Diana Gabaldon
First published in 1991, this 850-page novel recently gained even more prominence after a TV series was made. It tells the story of a World War II nurse named Claire who's forced to abandon her husband and daughter when she's suddenly transported to Scotland, 1743. Don't worry, she's not cut up about it for too long – there's a strapping young lad named Jamie Fraser who helps soften the blow by becoming her husband himself.
Wolf Hall (Thomas Cromwell #1) by Hilary Mantel
653 pages! This is the first book of Mantel's Booker Prize–winning series on Cromwell, a onetime favourite of Henry VIII who had a dramatic fall from grace, partially because he negotiated the disastrous marriage to Anne of Cleves. (By dramatic, I mean he was executed literally two months after being elevated to an earldom, which probably gave all those Tudor onlookers whiplash).
The book only goes up to 1535. Cromwell's inveterate enemy Lady Anne Boleyn is still queen and he's not yet maneuvered his favourite, Jane Seymour (whose family seat is the eponymous Wolf Hall) onto the throne. But Wolf Hall is an oddly fascinating tracery of court factionalism and personalities. It can be very difficult to read: the writing is dense, and as I say in another article, there are so many men named Thomas in 1530s London that it can be confusing. Plus, Mantel frequently avoids referring to Cromwell by name and instead only uses pronouns when talking about him, which doesn't help. But if you can get through it, you won't regret it.
This one doesn't come out until March 2020, but it's already known to be a sprawling 832 pages. It will apparently feature a half-fae/half-human party girl named Bryce who's forced to team up with fallen angel Hunt to solve a murder.
Judging from the fact that this new book follows the title pattern of 'A Something of Something and Something', it may be set in the same world as ACOTAR.
Out of the two Tartt novels I've read (with the other, of course, being The Secret History) this is my favourite. It's 624 pages and feels like it: the writing is slow and thick as molasses, and it's wildly atmospheric. I felt like I was dreaming when I read this book. Because of Tartt's choices, a lot of readers loathe this novel (and I must admit to some dissatisfaction myself too), but the writing is just glorious.
The story is very much Southern gothic. It was published in 2002 but is set in 1970s Mississippi, featuring a plantation family who have now fallen on hard times. The plot revolves around a precocious 12-year-old girl named Harriet, whose elder brother Robin was murdered 12 years ago. One summer she decides to find out who did it.
Yes, indeed, here is another 'The Little X' title. This one is by Sarah Waters, who is more popularly known for her LGBT Victorian novels. But in 2009 she wrote a 512-page tome set in 1947, about the trials and tribulations of the Warwickshire Ayres family – which, as with so many other once-great families of English gentry, has not adapted well to modern life. Its last scions find themselves penniless, alone with their ghosts in crumbling Hundreds Hall.
The book is narrated from the perspective of Faraday, the son of a shopkeeper and onetime Hundred Halls maid, who now practises as a wealthy doctor in an embodiment of the type of social mobility which characterised postwar Britain. The Little Stranger is brilliant as historical fiction – for instance, it evokes the turmoil caused by the nascent NHS – and it has a simply unforgettable ending. There is also a truly excellent film which came out last year.
Americanah by Chimamanda Ngozie Adichie
Despite being published relatively recently in 2013, Americanah is pretty much a household name. It's won a slew of awards, and while it's her most popular, she's also the author of the brilliant essay We Should All be Feminists which began life as a TED Talk.
This 588-page book tells the story of Ifemelu and Obinze, a pair of young Nigerian lovers who decide to immigrate. While Ifemelu makes it to the U.S., 9/11 security tightening prevents Obinze from doing the same. He therefore enters London as an undocumented immigrant. It's another 15 years before the pair eventually reunite, and in the meantime they stack up a number of new racial and cultural experiences.
This 2013 winner of the Booker Prize is 848 pages, making it the second longest book on this list (after Outlander). It tells the story of a man named Walter Moody who has arrived in New Zealand goldfields of 1866, intending to make his fortune. But when he arrives he stumbles across a gathering of 12 local men who are discussing seemingly minor crimes which turn out to have sprawling consequences.
One of the book's most interesting things is its structure – each chapter is exactly half as long as the preceding one, a little mathematical element which ties into the astrological themes in the book as a whole.
The Poppy War (The Poppy War #1) by R.F. Kuang
This 2018 debut novel is 530 pages long, and it's one of those ones which feel a lot shorter when you're actually reading it. The Poppy War tells the story of a rural orphan girl named Rin who's determined to pass the Keju. It will enable her to study at the best military academy in Nikan and basically be her ticket to a better life. But of course, her wealthy and privileged classmates aren't ready to see their classrooms invaded by a peasant.
The book is based on 20th century Chinese history and gets a lot darker towards the end, delving into topics like war, abuse, violence, etc.
The Fifth Season (The Broken Earth #1) by N.K. Jemisin
Jemison's popular 2015 book is 512 pages long, just making the cut for this list. It's a dystopian science fiction about a woman named Essun who comes home at the end of an ordinary day to discover that her husband has murdered their son and kidnapped their daughter. She pursues him to get her back.
Unfortunately, at the same time, civilisation is collapsing. Much of the world's population has been murdered as the empire ruling it is destabilised; meanwhile, a great rift is ejecting ash into the sky, darkening the light of the sun. It's across this developing wasteland that Essun will have to try and track her daughter.
---
Find all the Read Harder 2020 content here.
Don't forget to try this list of 50 must-read books over 500 pages for more inspiration!