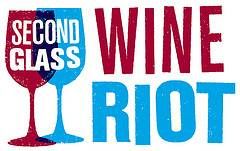 Fiction
10 Tasty Book + Wine Pairings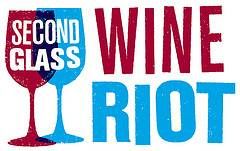 We've teamed up with the awesome folks at Second Glass to celebrate the happy marriage of books and wine. Last week, we asked you to share your best book + wine pairings and offered a pair of tickets to Second Glass's NYC Wine Riot to a randomly-selected winner.
Congratulations to our winner, Haley! She recommends The Sun Also Rises and a good Spanish tempranillo.
If you didn't win, don't despair! You can save $5 on your Wine Riot tickets TODAY ONLY when you use the code "bookriot" at checkout.
Here are 9 more pairings to delight your palate.
Milan Kundera's The Unbearable Lightness of Being with Roy Estate's 2007 Cabernet.
The Red and the Black, with a white
Atonement and Pinot Noir
East of Eden with a Malbec
A Greek red and Mary Renault's The Lion in the Gateway
Elizabeth Bishop's complete poems and a Shiraz
Apothic Red with John Saturnall's Feast
Eat, Pray, Love with a bold red from Lazio (Rome)
The Neverending Story with a glass of Hopewell Valley Vineyards' Spuma Rossa, a sparkling red as fizzy and magical as the book.