Lists
10 Books about Chicago's South Side
This content contains affiliate links. When you buy through these links, we may earn an affiliate commission.
According to some major news outlets, Internet trolls, and even the President, the South Side of Chicago is the example of urban plight in the nation. Read any major story about violence in the city, and you will find comment after comment describing the entire area as something akin to Fallujah. In message boards, tourists pose questions about where the imaginary border is, for fear of making some fatal mistake in crossing it. Politicians will mention its problems for gain, mouthing off assumptions and manipulating facts to describe it as a failed social model. Hell, even some long-time residents refuse to leave the confines of their comfortable North Side surroundings, leaving the city evermore divided.
I had very little knowledge of the South Side before moving to Chicago and what little ideas I did have was also colored by the negative coverage. Over the years, though, I've changed the errors of my terrible ways. There are of course issues of violence, unemployment and economic disparity. To say otherwise is to be naïve. However, the South Side is so much more than that. To begin with, it covers a larger area of Chicago than the North Side. It's also home to some of the nation's most well-known cultural and educational institutions, several historic landmarks, numerous museums, and thriving multicultural neighborhoods. It saw the birth of Chicago-style Blues, the life of Gwendolyn Brooks, and the political rise of one Barack Obama. It is also the setting for some amazing books.
How the South Side was shaped, how it evolved and its current present are a fascinating history that has as much to do with its inhabitants as it does with local politics, social movements and today's current political climate. Here are some recent fiction and non-fiction books about Chicago's South Side that can give readers a glimpse into its reality, as opposed to the apocalyptic picture Fox News likes to paint.
The Warmth of Other Suns: The Epic Story of America's Great Migration by Isabel Wilkerson
Though not focused exclusively on Chicago, Wilkerson's award-winning book describes how the Great Migration forever changed the makeup of the South Side. Her detailed account of the six million people that left the segregated South for a better life is a thrilling narrative of how cities were changed by their presence.
Negroland: A Memoir by Margo Jefferson
The child of a doctor and a socialite, Margo Jefferson grew up in the rarefied world of the South Side's black elite during the 50s and 60s. In her memoir, she describes the pressures of fulfilling the high educational and social expectations set out by her family and peers, at a time when achievements were seen as a way of overcoming racial segregation—and the fallacy of that notion.
Painted Cities by Alexai Galaviz-Budziszewski
This collection of short stories is loosely inspired on the author's 1970s childhood in Pilsen, a predominantly Latino neighborhood currently experiencing rapid gentrification. Most of the characters are teenage boys who live with one foot set in childhood innocence and another in the world of street gangs and turf wars.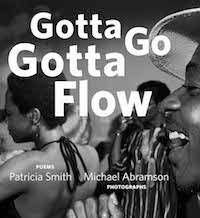 Gotta Go Gotta Flow: Life, Love and Lust on Chicago's South Side from the Seventies by Patricia Smith and Michael Abramson
Four-time national Poetry Slam Champion Patricia Smith was inspired by a collection of photographs on Chicago's nightlife by Michael Abramson. This volume pair Smith's poems with their accompanying picture, resulting in an intimate documentation of the gorgeous and exhilarating South Side club scene.
Slim's Table: Race, Respectability and Masculinity by Mitchell Duneier
Duneier's sociological study focuses on the friendships forged in Hyde Park's Valois Cafeteria. His book focuses mostly on the ethos and concerns of working-class black men in the South Side of Chicago.
Hairstyles of the Damned by Joe Meno
Set in the 90s, it's the story of Brian, a junior at an all-boys Catholic high school, and his best friend Gretchen, an overweight punk aficionado who loves a much older guy. Unfortunate, since Brian has a major crush on Gretchen. As his feelings threaten to tear their friendship apart, Brian struggles with typical teen issues of identity, cliques and family drama.
Our America: Life and Death on the South Side of Chicago by LeAlan Jones and Lloyd Newman
Back when they were only 13-years-old, Jones and Newman told their life stories in two separate NPR documentaries. This book was published several years later, using their unaired tapes as a basis for their depiction of growing up in the Ida B. Wells' housing projects.
Bedrock Faith by Eric Charles May
Gerald "Stew Pots" Reeves returns to his old neighborhood after a stint in prison, claiming to have experienced a religious awakening. His newfound fervor, though, is less a force for good than a disruptive presence in the close-knit community. Lighthearted and entertaining, but with a dark undercurrent that can unsettle expectations.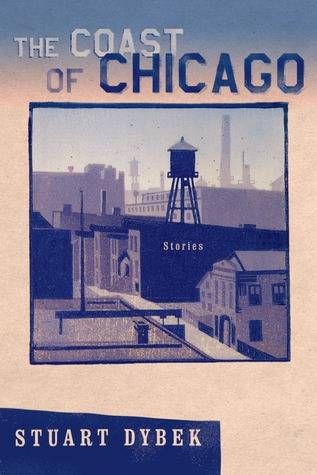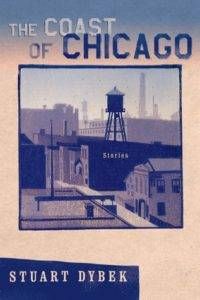 The Coast of Chicago by Stuart Dybek
In this short story collection, Dybek uses several South Side locations as a landscape for his quirky, slightly surreal tales. Dybek has a knack for making his characters feel very real even if the setting is somewhat fantastical.
The South Side: A Portrait of Chicago and American Segregation by Natalie Y. Moore
Moore is a Chicago-native and WBEZ reporter that spent countless years researching this book to provide a comprehensive and personal account. If you want to understand the challenges the South Side faces today, as well as the policies that have aggravated them, there is no better way than by reading this important work.