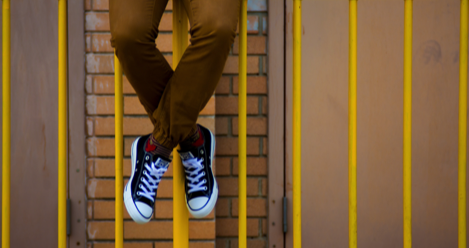 Sponsored
10 of the Best Young Adult Novels About Outcasts
Sponsored by The Lost Causes by Alyssa Embree Schwartz and Jessica Koosed Etting from KCP Loft.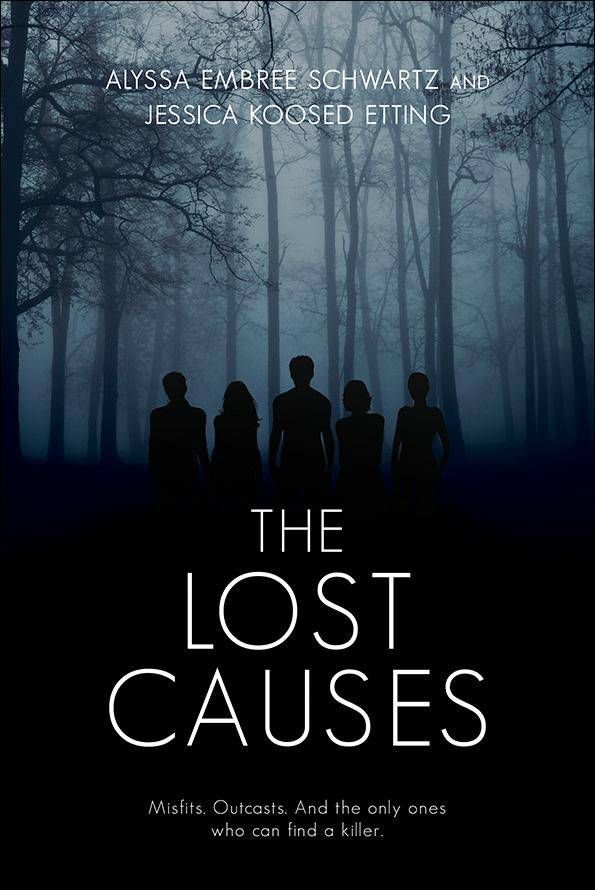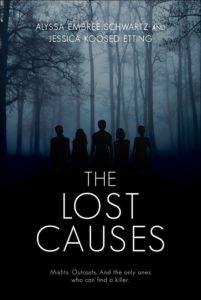 They're the last people you'd ask to help with anything, much less a murder investigation. The rich girl, the obsessive, the hypochondriac, the addict and the hot-tempered athlete. Lost causes. But with the help of a dangerous serum, the FBI erases the teens' past problems and unlocks a psychic ability within each of them. In return, all they have to do is help find the killer who's turned their small-town upside down. Compulsively readable, The Lost Causes sweeps readers into the place where science fiction and mystery meet.
---
Feeling like an outcast is an evergreen part of the teen experience. It's such a key part of growing up. Those moments of trying to figure out where you belong, while consequently feeling as though you don't quite belong anywhere.
And that's certainly why we see this kind of character surface again and again in YA.
This isn't limited to teens who are wrestling with, I don't know, feeling like a geek or something seemingly small…though it's important to remember that even those small struggles can be enormous when you're younger. No, these challenges can massive.
Maybe you feel like an outcast because of where you're from, and you don't quite feel like you belong around the people you're surrounded by.
The Education of Margot Sanchez by Lilliam Rivera did this brilliantly, as we watched Margot try to navigate two different worlds, the one at home and the prep school image she's worked so hard to maintain.
Or Charlotte Huang's wonderful Going Geek, where we watch a teen become an outcast among her former friends, when it turns out she's been lying to them all summer.
You don't have to feel ignored by society to feel like an outcast. You can feel just as awful being pushed aside by a small group. Especially if that group used to be close to you.
Let's have a look at ten of the best YA novels about outcasts. Because whether they are contemporary teenagers finding themselves as social pariahs, or characters in a far-flung dystopia shut out of society, in the end, everyone just wants to belong someplace. To feel at home.
Mexican Whiteboy by Matt de la Peña
Danny's tall and skinny. Even though he's not built, his arms are long enough to give his pitch a power so fierce any college scout would sign him on the spot. Ninety-five mile an hour fastball, but the boy's not even on a team. Every time he gets up on the mound he loses it.
But at his private school, they don't expect much else from him. Danny' s brown. Half-Mexican brown. And growing up in San Diego that close to the border means everyone else knows exactly who he is before he even opens his mouth. Before they find out he can't speak Spanish, and before they realize his mom has blond hair and blue eyes, they've got him pegged. But it works the other way too. And Danny's convinced it's his whiteness that sent his father back to Mexico.
That's why he's spending the summer with his dad's family. Only, to find himself, he may just have to face the demons he refuses to see—the demons that are right in front of his face. And open up to a friendship he never saw coming.
The Education of Margot Sánchez by Lilliam Rivera
After "borrowing" her father's credit card to finance a more stylish wardrobe, Margot Sánchez suddenly finds herself grounded. And by grounded, she means working as an indentured servant in her family's struggling grocery store to pay off her debts.
With each order of deli meat she slices, Margot can feel her carefully cultivated prep school reputation slipping through her fingers, and she's willing to do anything to get out of this punishment. Lie, cheat, and maybe even steal…
Margot's invitation to the ultimate beach party is within reach and she has no intention of letting her family's drama or Moisés—the admittedly good looking but outspoken boy from the neighborhood—keep her from her goal.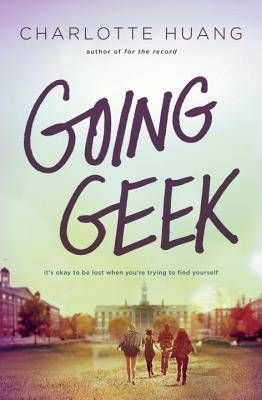 Going Geek by Charlotte Huang
It wasn't supposed to be this way.
Skylar Hoffman's senior year at her preppy East Coast boarding school should have been perfect: amazing boyfriend the coolest friends the most desirable dorm, but it's far from it.
To her dismay, Skylar's not going to rule senior year because she's stuck in Abbot House, a tiny dorm known for, well, nothing. Living with a group of strangers everyone thinks is lame is bad enough. Worse is that Skylar wasn't exactly truthful about how she spent summer break in Los Angeles—and her little white lie is causing her once rock-solid romance to crumble fast. And when it turns out that Skylar's best friend is the one responsible for having her booted from Lincoln? It's an all-out war.
Stepping out of her comfort zone never felt so scary—or necessary. But everything is different now. Including, maybe, Skylar herself.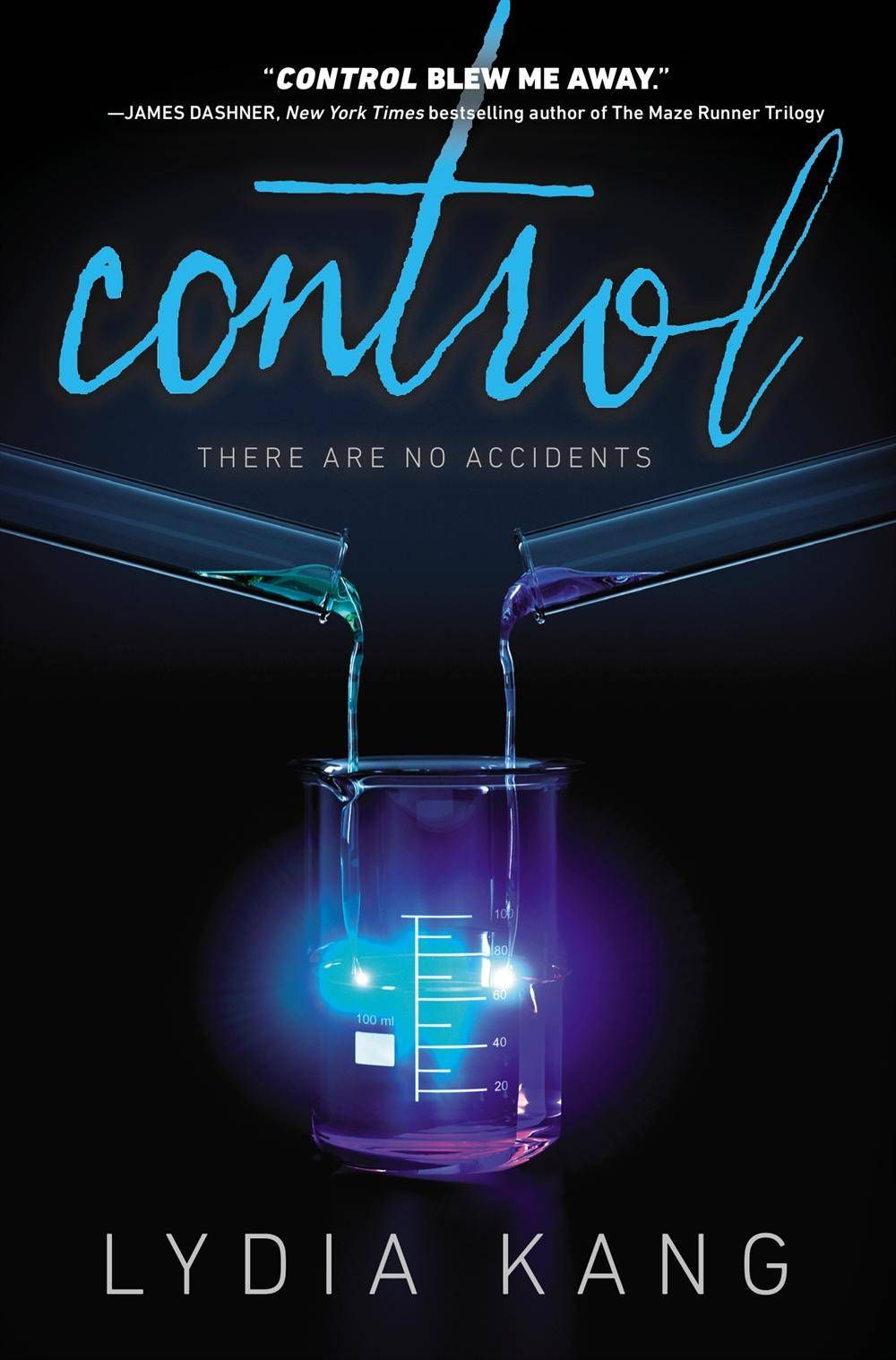 Control by Lydia Kang
When a crash kills their father and leaves them orphaned, Zel knows she needs to protect her sister, Dyl.
But before Zel has a plan, Dyl is taken by strangers using bizarre sensory weapons, and Zel finds herself in a safe house for teens who aren't like any she's ever seen before—teens who shouldn't even exist. Using broken-down technology, her new friends' peculiar gifts, and her own grit, Zel must find a way to get her sister back from the kidnappers who think a powerful secret is encoded in Dyl's DNA.
Set in 2150—in a world of automatic cars, nightclubs with auditory ecstasy drugs, and guys with four arms—this is about the human genetic "mistakes" that society wants to forget, and the way that outcasts can turn out to be heroes.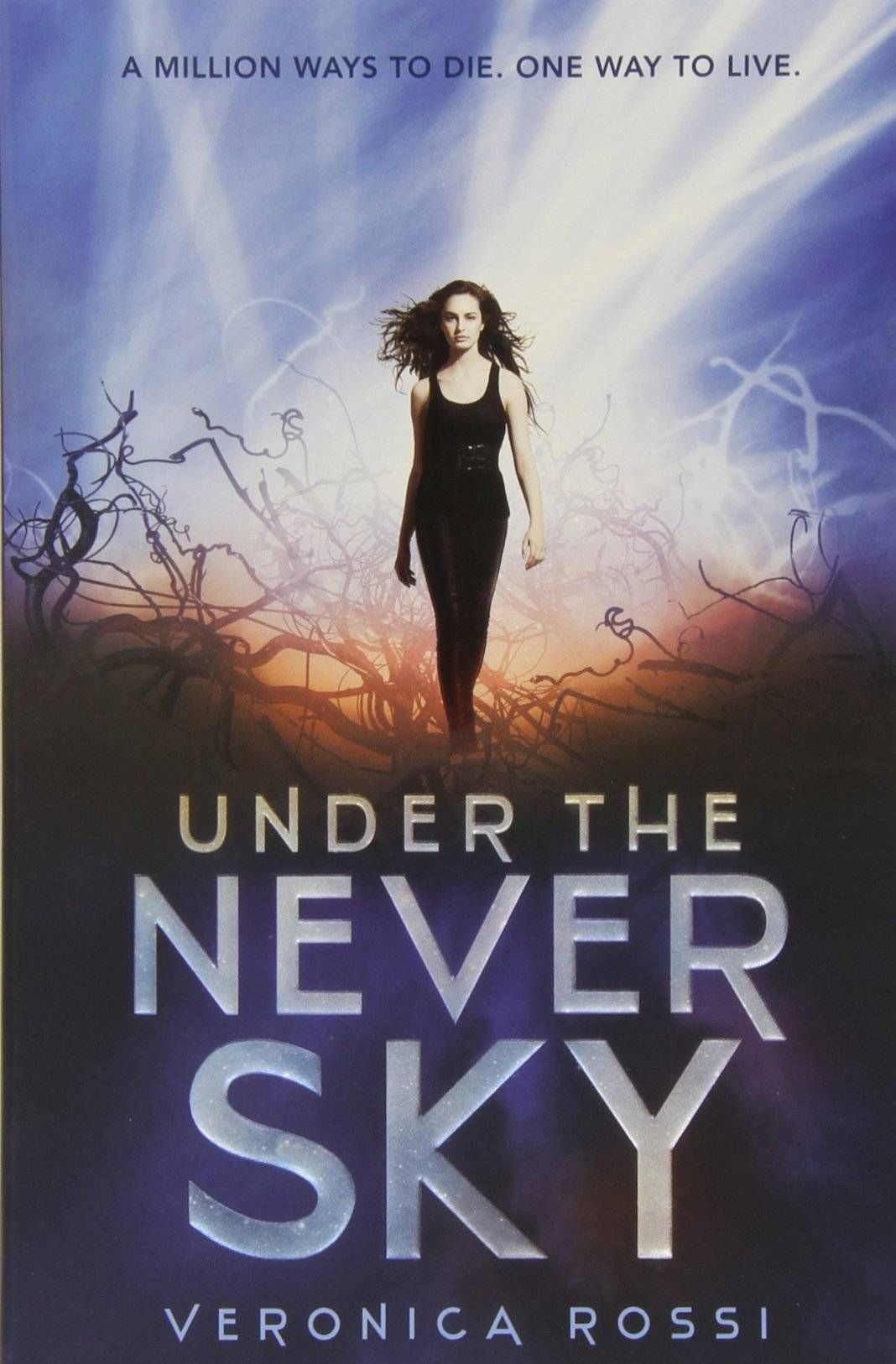 Under the Never Sky by Veronica Rossi
Since she'd been on the outside, she'd survived an Aether storm, she'd had a knife held to her throat, and she'd seen men murdered.
This was worse.
Exiled from her home, the enclosed city of Reverie, Aria knows her chances of surviving in the outer wasteland—known as The Death Shop—are slim. If the cannibals don't get her, the violent, electrified energy storms will. She's been taught that the very air she breathes can kill her. Then Aria meets an Outsider named Perry. He's wild—a savage—and her only hope of staying alive.
A hunter for his tribe in a merciless landscape, Perry views Aria as sheltered and fragile—everything he would expect from a Dweller. But he needs Aria's help too; she alone holds the key to his redemption. Opposites in nearly every way, Aria and Perry must accept each other to survive. Their unlikely alliance forges a bond that will determine the fate of all who live under the never sky.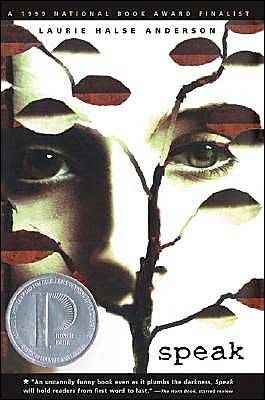 Speak by Laurie Halse Anderson
The first ten lies they tell you in high school.
"Speak up for yourself—we want to know what you have to say."
From the first moment of her freshman year at Merryweather High, Melinda knows this is a big fat lie, part of the nonsense of high school. She is friendless, outcast, because she busted an end-of-summer party by calling the cops, so now nobody will talk to her, let alone listen to her. As time passes, she becomes increasingly isolated and practically stops talking altogether.
Only her art class offers any solace, and it is through her work on an art project that she is finally able to face what really happened at that terrible party: she was raped by an upperclassman, a guy who still attends Merryweather and is still a threat to her. Her healing process has just begun when she has another violent encounter with him.
But this time Melinda fights back, refuses to be silent, and thereby achieves a measure of vindication.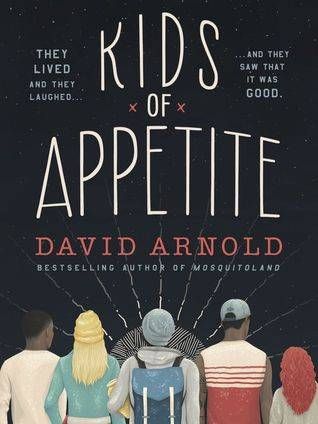 Kids of Appetite by David Arnold
Victor Benucci and Madeline Falco have a story to tell. It begins with the death of Vic's father. It ends with the murder of Mad's uncle. The Hackensack Police Department would very much like to hear it. But in order to tell their story, Vic and Mad must focus on all the chapters in between.
This is a story about:
1. A coded mission to scatter ashes across New Jersey.
2. The momentous nature of the Palisades in winter.
3. One dormant submarine.
4. Two songs about flowers.
5. Being cool in the traditional sense.
6. Sunsets & ice cream & orchards & graveyards.
7. Simultaneous extreme opposites.
8. A narrow escape from a war-torn country.
9. A story collector.
10. How to listen to someone who does not talk.
11. Falling in love with a painting.
12. Falling in love with a song.
13. Falling in love.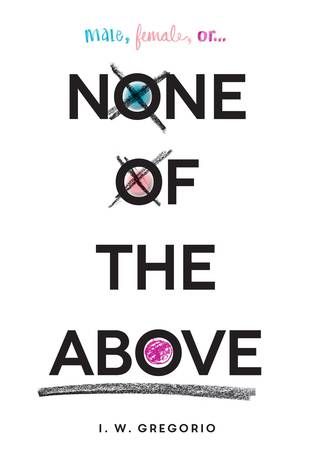 None of the Above by I.W. Gregorio
A groundbreaking story about a teenage girl who discovers she was born intersex…and what happens when her secret is revealed to the entire school. Incredibly compelling and sensitively told, None of the Above is a thought-provoking novel that explores what it means to be a boy, a girl, or something in between.
What if everything you knew about yourself changed in an instant?
When Kristin Lattimer is voted homecoming queen, it seems like another piece of her ideal life has fallen into place. She's a champion hurdler with a full scholarship to college and she's madly in love with her boyfriend. In fact, she's decided that she's ready to take things to the next level with him.
But Kristin's first time isn't the perfect moment she's planned—something is very wrong. A visit to the doctor reveals the truth: Kristin is intersex, which means that though she outwardly looks like a girl, she has male chromosomes, not to mention boy "parts."
Dealing with her body is difficult enough, but when her diagnosis is leaked to the whole school, Kristin's entire identity is thrown into question. As her world unravels, can she come to terms with her new self?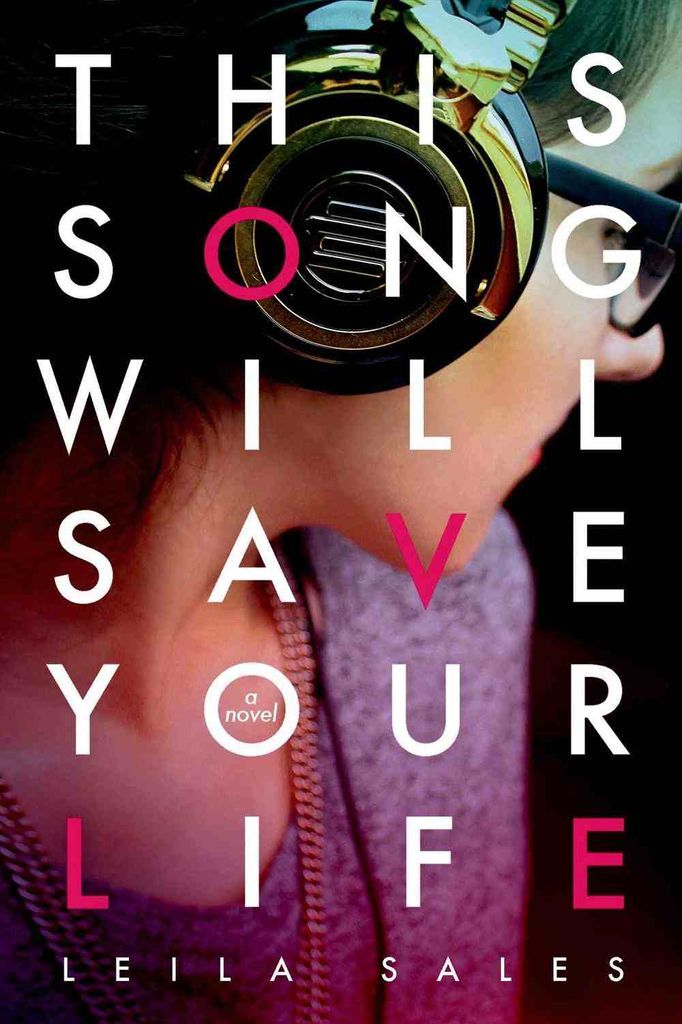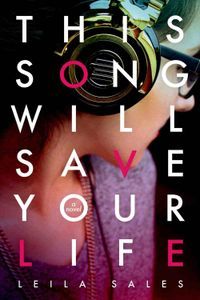 This Song Will Save Your Life by Leila Sales
Making friends has never been Elise Dembowski's strong suit. All throughout her life, she's been the butt of every joke and the outsider in every conversation. When a final attempt at popularity fails, Elise nearly gives up.
Then she stumbles upon a warehouse party where she meets Vicky, a girl in a band who accepts her; Char, a cute, yet mysterious disc jockey; Pippa, a carefree spirit from England; and most importantly, a love for DJing.
My Heart and Other Black Holes by Jasmine Warga
Sixteen-year-old physics nerd Aysel is obsessed with plotting her own death. With a mother who can barely look at her without wincing, classmates who whisper behind her back, and a father whose violent crime rocked her small town, Aysel is ready to turn her potential energy into nothingness.
There's only one problem: she's not sure she has the courage to do it alone. But once she discovers a website with a section called Suicide Partners, Aysel's convinced she's found her solution: a teen boy with the username FrozenRobot (aka Roman) who's haunted by a family tragedy is looking for a partner.
Even though Aysel and Roman have nothing in common, they slowly start to fill in each other's broken lives. But as their suicide pact becomes more concrete, Aysel begins to question whether she really wants to go through with it. Ultimately, she must choose between wanting to die or trying to convince Roman to live so they can discover the potential of their energy together. Except that Roman may not be so easy to convince.