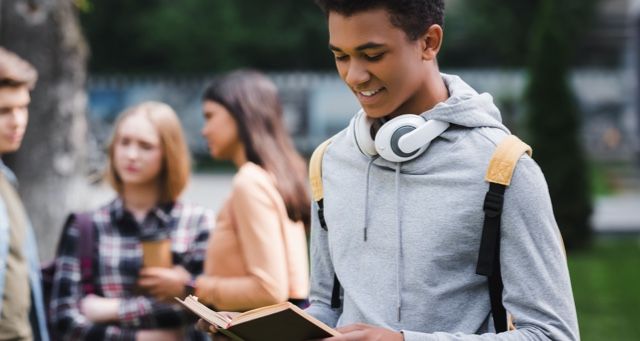 Lists
8 Great Second Books That You Should Know About
This list of great YA sophomore novels is sponsored by Children of Virtue and Vengeance by Tomi Adeyemi.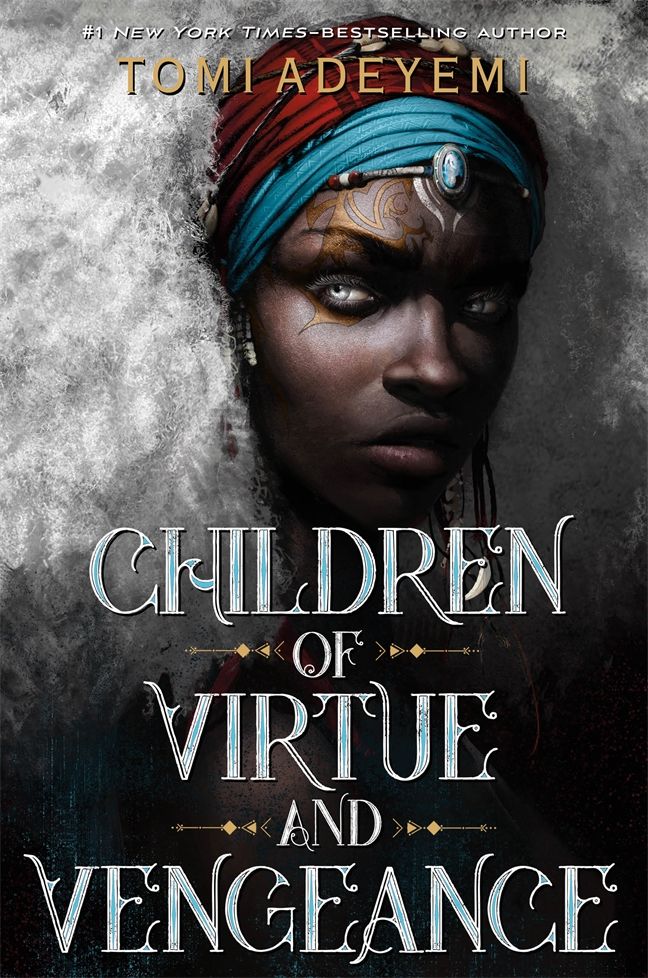 Proclaimed a best book of the year by BuzzFeed, Bustle, NPR, and Paste, Tomi Adeyemi's #1 New York Times-bestselling novel Children of Blood and Bone has taken the world by storm. Entertainment Weekly calls it "a phenomenon" and USA Today says it's "impossible to put down." Now the phenomenon continues in Children of Virtue and Vengeance, the stunning sequel that everyone is talking about.
---
Debuts are exciting and anticipation-worthy things, right? When a new book is coming out by a debut author, it's on everyone's list. You pretty much see it everywhere. But what about YA sophomore novels and great second books?
In this list you will find sophomore titles of all kinds: they could be companion novels to the debut books, they could be direct sequels, or they might be stand-alone novels. What I constantly see happening is that sophomore books don't get a lot of attention even when people loved and adored the author's debut. I'm here to talk about eight great second books that you should know about! (And when you do know about them, get them right away.)
Rogue Heart by Axie Oh
This is a companion novel of Rebel Seoul, one of my all time favorite books. Rebel Seoul was AH-MAZING. It was action-packed with a full cast of interesting characters. Pacific Rim meets Korean action dramas, you say?
Rogue Heart starts two years later and brings you back to Neo Beijing. Ama has been living in the shadows, working at a cafe by day and by night, she is a lounge singer. But then a resistance group approaches her with an offer she cannot refuse.
Not Now, Not ever by Lily Anderson
I'm a huge fan of Lily Anderson's romance contemporaries. The Only Things Worse Than Me is You is my favorite. EVER. Not Now, Not Ever is inspired by The Importance of Being Earnest and I had the most fun reading this novel. It's set inside a summer camp of geniuses!!! And brings back characters you loved so much in the first book. This is a companion novel, so if you'd rather read this one first, you totally can!
A Crown of Wishes by Roshani Chokshi
I first read this book before its companion and first book, The Star-Touched Queen (which is BEAUTIFUL as well!). A Crown of Wishes made me fall in love with Roshani Chokshi's writing and world-building. Expect a prince and a princess pairing up to compete in a dangerous game with a very powerful prize at the end. Both of them wants things, each have their own reasons to participate, but they will find themselves caring for one another through this fantastic journey.
Eclipse the Skies by Maura Milan
Another one of my all-time favorite books is Ignite the Stars. This is a direct sequel of that book so you better read the other one. But what can I tell you about it? Well, it features one of the best antiheroines in YA literature. Ia Cōcha is feared by the world, throughout the galaxy. She is seen as the villain by the Olympus Commonwealth. But as we all know there are different points of views in history.
Sorcery of Thorns by Margaret Rogerson
An Enchantment of Ravens was Rogerson's debut and it was a hit. It wasn't a surprise when Sorcery of Thorns also became a hit and every single person I knew inside the book community was loving this title. Rogerson creates these wonderful worlds with magic and very intriguing characters that we don't know if we should trust or not.
Outrun the Moon by Stacey Lee
This title was Lee's sophomore novel and oh my god. I swear every single Stacey Lee novel is beautiful and each will stay with you throughout your life and make you feel so many emotions inside.
Outroon the Moon is a YA historical fiction that introduces us to Mercy Wong, a Chinese American girl who is determined to enter St. Clare's School for Girls, though it is off-limits to all but white rich girls. Mercy manages to enter but then disaster strikes San Francisco: an historic earthquake.
By Any Means Necessary by Candice Montgomery
Candice Montgomery is a must-read author who should be on everyone's list. This is a sophomore novel that you cannot missed for sure.
By Any Means Necessary takes us to Torrey, a college freshman who is divided by his future and his family. When his uncle's bee farm is being foreclosed on, he will do anything in his power to save it.
How to be Remy Cameron by Julian Winters
As we are talking about great second books, How to be Remy Cameron cannot be forgotten. Julian Winters made us fall in love with his storytelling in his debut novel, Running With Lions.
In How to be Remy Cameron, Remy is this super-likable guy in school. But it's possible that the one who doesn't know Remy the best is Remy. So when he is tasked to write an essay describing himself, he will finally get to know the real Remy Cameron.
---
If you've enjoyed great YA sophomore novels, which ones are your favorites and can't help but recommend every time someone asks you for a title?