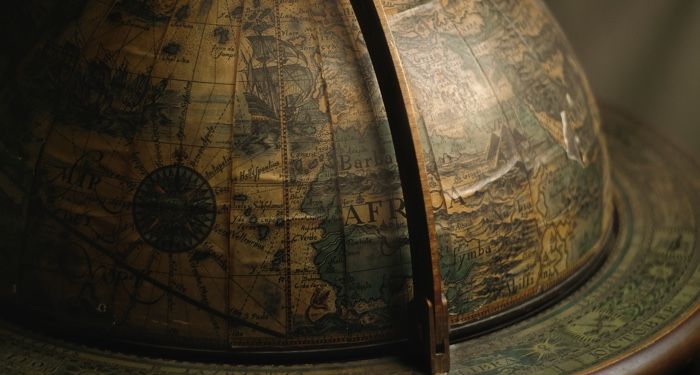 I've talked about this before, but the act of retelling stories is as old as humanity itself. Folklore is no exception. Any fairytale that gets updated, any mythology told in a new way or legends told with a different angle are folklore coming to life again and captivating a new audience. YA retellings are no different. These stories are reaching out to a younger audience and introducing them to a new world. These are some of my favorite stories based on folklore from around the globe.
The Jumbies by Tracey Baptiste
Rooted in Haitian folklore, The Jumbies is a beautiful retelling of "The Magic Orange Tree" and grabs you at the very first page. You follow fearless Corrinne La Mer as she goes deep into the forbidden forest and learns that jumbies aren't as fake as she believed them to be. Now she must use all her cunning and ancient magic to save her island, and her father, from the jumbies' plan. Tracey Baptiste is a beautiful writer, lyrically writing her way through the story and making you fall in love with Corrinne and her friends and the story unfolds. And good news: it's a series, so there's more where this book came from.
The Tiger at Midnight by Swati Teerdhala
Steeped in Indian history and Hindu mythology, this cat-and-mouse story with an enemies-to-teammates (and lovers) theme between rebel assassin Esha and soldier Kunal, meeting right before Esha is about to kill Kunal's uncle, a general with the blood of innocents staining his hands. Except Esha's job was a setup. And know the two must go head to head as Kunal tries to hunt Esha down and Esha tries to prove her innocence. But when the bonds that hold their countries together start to break down, they must band together to save their homes. Full of beautiful world building and excellent witty banter, The Tiger at Midnight is definitely one I recommend picking up and reading.
Breadcrumbs by Anne Ursu
If you thought, by the title of Breadcrumbs and a main character's name of Hazel, this was a retelling of "Hansel and Gretel," you would be wrong. don't worry, I was too. But when best friends Hazel and Jack suddenly split with no explanation from Jack, Hazel knows it's not just because they outgrew each other. And Hazel is proven right when she finds out that Jack has had his heart frozen by a mysterious queen in the woods. Now Hazel must save him, but the Jack that comes out of the woods isn't same Jack that went in. And the Hazel that comes out isn't quite the same either. It's a beautiful retelling of "The Snow Queen" from Hans Christian Andersen's fairy tales and shows just how hard growing up can be.
Grendel's Mother: The Saga of the Wyrd-Wife by Susan Signe Morrison
We know the story of Grendel, a descendant of Cain who charges into a bar full of drunken warriors because they were partying too loudly and eats them. This leads to Grendel's death at the hands of the warrior Beowulf. But how much do we know about Grendel's mother, who receives a couple lines in the original poem before also being killed by Beowulf? Susan Signe Morrison tries to fill in the blanks and gives name to the previously nameless in Grendel's Mother. Grendel's mother had a full life before Beowulf's invasion, and filled many roles, going from foundling to queen to exile and seer, seeing the disastrous cycle that befalls her people time and time again.
Tristan Strong Punches a Hole in the Sky by Kwame Mbalia
Tristan Strong feels anything but as he struggles with survivor's guilt after losing his best friend in a bus accident, having only his friend's journal of stories to remember him by. Spending a month on his grandparents' farm in Alabama isn't his idea of healing either, but he doesn't exactly have a choice in the matter. But after fighting a sticky creature under a Bottle Tree, Tristan manages to literally punch a hole into the MidPass and into a battle between West African gods and African American legends and their enemies, iron monsters that are hunting the inhabitants of this world. To get home and save the world, Tristan and his allies must make a deal with Anansi. But dealing with tricksters always comes with a price. Drawing from West African and African American folklore, this is an amazing debut novel by Kwame Mbalia that is sure to pull you in and not let you go until you finish the book.
Vassa in the Night by Sarah Porter
It wouldn't be folklore book list without a retelling of Vasilisa the Beautiful. Like a lot of Russian folklore, there is some horror and death mention, but nothing too over the top. Set in one of the less desirable neighborhoods in Brooklynn, Vassa must go to the shop of Babs Yagg for some light. Lightbulbs, at least. But Babs Yagg is known for beheading clients, shoplifters and innocents alike. After being accused of stealing, it will take all of Vassa's bravery and cunning, and the help of a gift from her mother, to make it through the night and back home alive.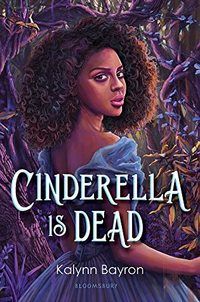 Cinderella is Dead by Kalynn Bayron
You're chosen as a wife based on the finery you wear, or you are never heard of again. This is what happens at the Annual Ball every year, whether the girls want it or not. Our main character Sophia, a queer Black girl, would rather not, preferring to marry her best friend Erin. But that isn't how things work 200 years after Cinderella marries her prince. After running away from the ball and hiding in a mausoleum, Sophia meets Cinderella's last known descendant, Constance. Together, the two of them discover that there is more to Cinderella's story than they've been taught and vow to change the system that they are forced to take part in. Be aware though, despite this being a YA book, there are some heavier themes including rape, execution, and abuse, so please keep this in mind when picking up the book.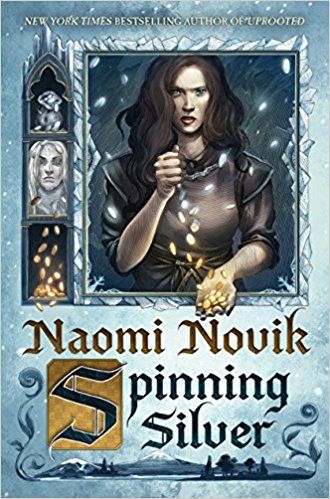 Spinning Silver by Naomi Novik
Rumpelstiltskin mixed with Eastern European folklore and Jewish beliefs, this book is not dissimilar to Uprooted in that it is masterfully written and difficult to put down. After a misunderstood statement about turning silver into gold, our three heroines, Miryem, Irina, and Wanda, are pulled into the fantastical world of the local fae, called the Staryk. Our girls don't take their fate easily, however, and push back against the expectations of their world and against the tsar and the Staryk king before realizing that these men are not the villains they think they are. There are a few slow spots, but not enough to take away from the story. This is a gorgeous book that deserves to jump to the top of your TBR list.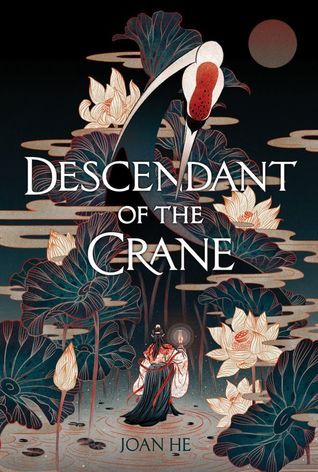 Descendant of the Crane by Joan He
Murder mystery meets courtroom drama meets Chinese mythology in this book, with main character (reluctant) Princess Hesina must determine who killed her father, even going so far as to commit an illegal act: contacting a soothsayer. Hesina's father's death was believed to be natural, but she knows that it was murder and hires a convict-turned-investigator to prove it. Joan He also manages to avoid making characters simply "good" or "evil," showing through Hesina that sometimes bad things are done with a good intent, like to keep a country from falling into war. Not much magic in this story, as it was outlawed in the kingdom years ago, but it still manages to grab your attention and hold onto it with vivid language, beautiful world building, relatable characters, and several plot twists.