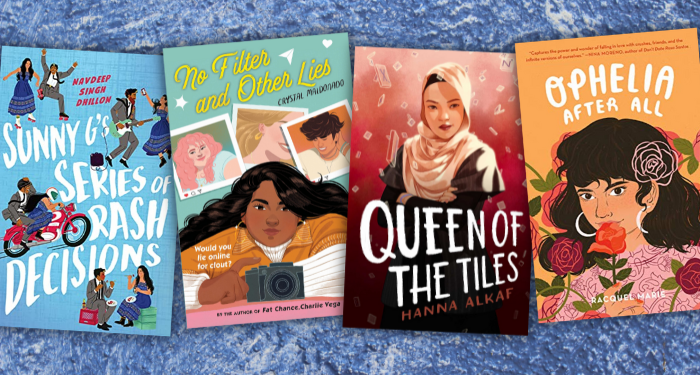 Lists
8 Most Anticipated YA Contemporary Reads for Winter 2022
This content contains affiliate links. When you buy through these links, we may earn an affiliate commission.
From realistic and relatable stories, to romantic triangles and even lessons to be learned, there's nothing better than a solid young adult contemporary book. As a huge fan of YA literature, there's nothing I love more than digging into deep character dives and the world behind a contemporary novel that gives us a chance to dive into diverse character worlds and also gives us all the feels.
Last year, in 2021, there were some amazing contemporary reads that I truly loved digging into. From the romantic XOXO by Axie Oh, to the swoony and realistic Our Way Back to Always by Nina Moreno and the anticipated and stellar The Hate U Give prequel, Concrete Rose by Angie Thomas, I love how YA contemporaries are not only extremely fun to read, but they also immerse us in worlds and realities that we can learn from, and at the same time, enjoy reading about.
This year promises the same type of stellar YA literature when it comes to contemporary fiction, and while it's always hard to compile a list of anticipated reads with so many amazing ones coming out soon, I am so thrilled to share with all of you eight books that promise to entertain, tug at your heartstrings and leave you thinking about the stories long after the last page turns. So read on and save some space in your bookshelf, or even get a new bookshelf, because you might be tempted to get some of these YA reads added into your collection ASAP.
---
What other YA contemporary reads are you looking forward to in early 2022? Let me know on Twitter @AuroraMiami, and have a great time checking out some fantastic reads in 2022!