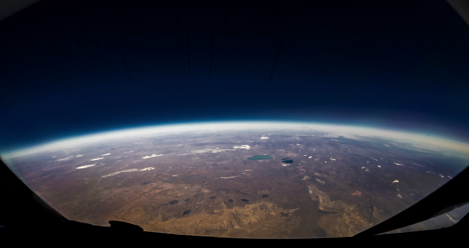 This list of YA books set in outer space is sponsored by Penguin Random House.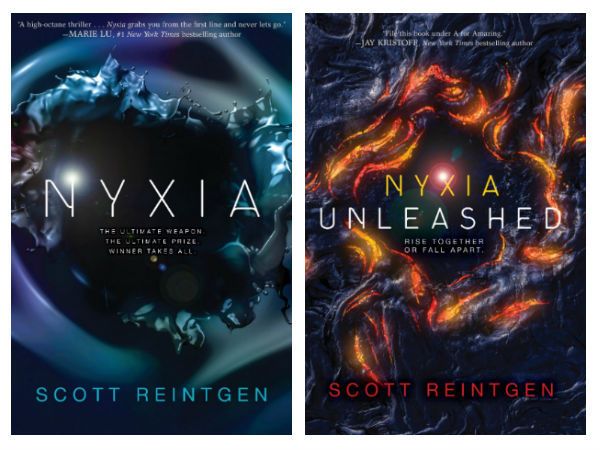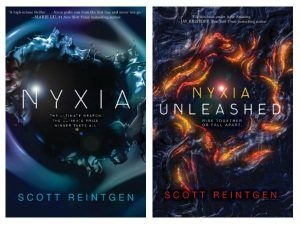 Emmett Atwater isn't just leaving Detroit; he's leaving Earth. Why the Babel Corporation recruited him is a mystery, but the number of zeroes on their contract has him boarding their lightship and hoping to return to Earth with enough money to take care of his family. Forever. Before long, Emmett discovers that he is one of ten recruits, all of whom have troubled pasts and are a long way from home. Now each recruit must earn the right to travel down to the planet of Eden—a planet that Babel has kept hidden—where they will mine a substance called Nyxia that has quietly become the most valuable material in the universe. But Babel's ship is full of secrets. And Emmett will face the ultimate choice: win the fortune at any cost, or find a way to fight that won't forever compromise what it means to be human.
---
And here I thought being a latchkey kid made teenage me so daring and independent. These young people are traveling through space, avenging their families, claiming fame, and much more. Without further ado, here are a few options to check out if you're looking for YA books set in outer space: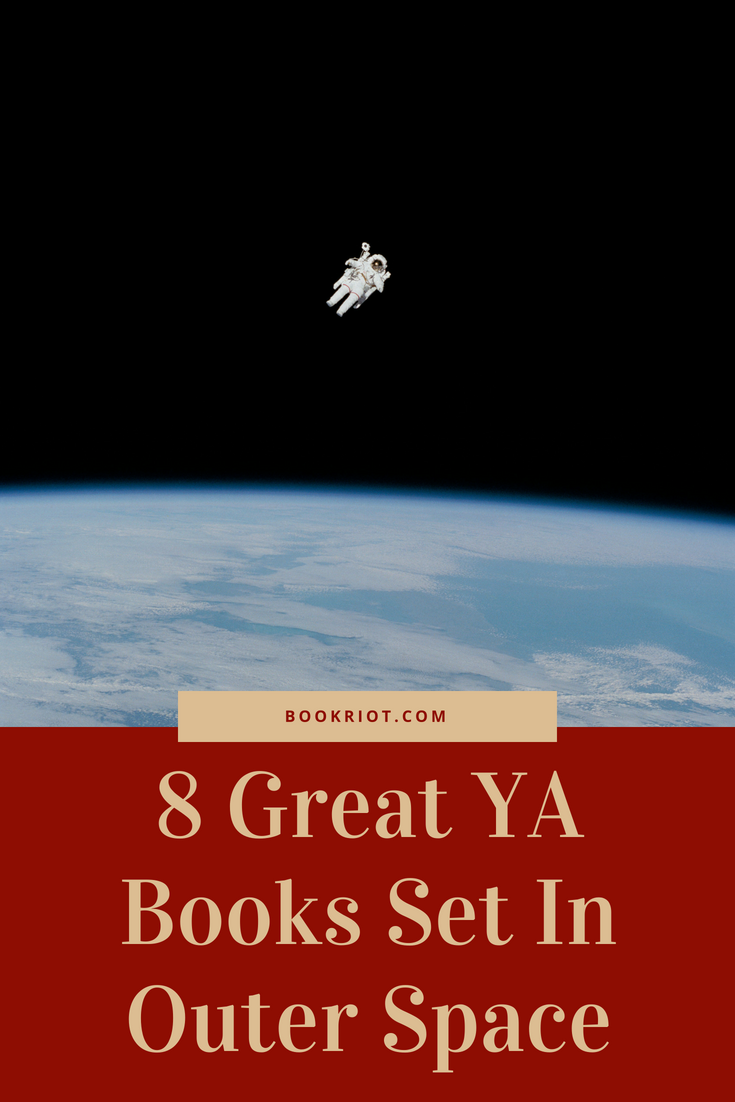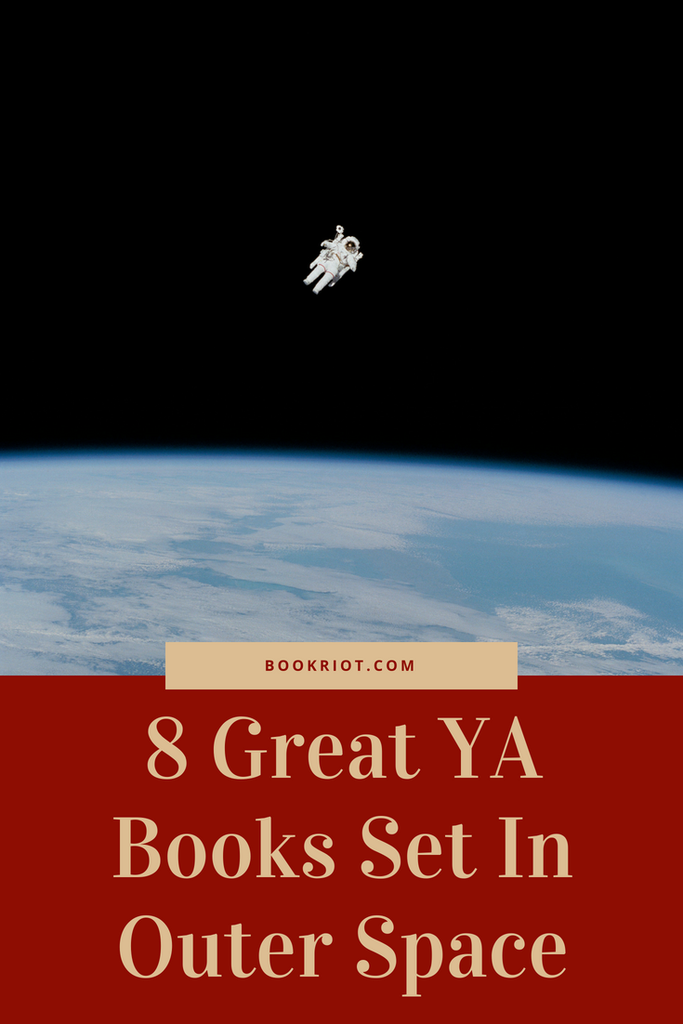 YA Books Set in Outer Space
Empress of a Thousand Skies by Rhoda Belleza
Lady vengeance, a war between planets, and political intrigue! Told from multiple perspectives, the story follows Rhee, the last living heir to an ancient dynasty. A young woman on a mission, Rhee is ready to take down the people who killed her family, and to take the throne. But she's is attacked and presumed dead, Alyosha, a refugee who found fame through DroneVision, is blamed for her death. Rhee and Alyosha have to work together to defeat the real villains and stop the war being fought in Rhee's name. Not only is this book about teens in space, it also examines some timely issues including racism and prejudice against immigrants.
Honor Among Thieves by Rachel Caine and Ann Aguirre
Let's indulge in some space exploration. Zara's luck seems to turn when her life as a petty thief ends and her recruitment in the Honors begins. As a recruit, she gets to escape Earth's dangers, including the consequences of a major crime she committed. Zara sets out to explore the universe, and, unwittingly, the boundaries of humanity, traveling on Nadim a sentient space ship.
Mirage by Somaiya Daud (August 28, 2018)
Amani wants more. She wants to travel beyond her moon, she wants adventure, and she wants to write poetry. She gets travel, adventure, and far more than she bargained for when the brutal Vathek regime kidnaps her and sets her up to be assassinated in the cruel princess's place. As Amani plays the princess, she becomes privy to the palace's glittering facade, its dark underbelly, and the the princess's comely fiancé, Idris. The book is out this summer, so put this sci-fi set in a Moroccan-inspired world on your radar.
Dove Arising by Karen Bao
Phaet Theta's mother has been arrested, her father is long dead, and it's up to her to save what's left of her family from danger and poverty. When she enlists in the Militia, enduring the harsh training to rise up the ranks, and make some money so she can help her family, she strikes up an alliance with Wes, an accomplished recruit. But will becoming Militia improve her life and help her find her voice, or will it only complicate things further with infighting and intrigue?
Dare Mighty Things by Heather Kaczynski
If Cassandra Gupta wants to see her dream of space travel made real, she'll have to fight for it. Cassie will compete with the planets best, pushing herself to her limits in mental and physical tests, to claim a spot on a classified mission. But how much is Cassie willing to risk, and what, exactly, is the purpose of this secret mission?
Zeroboxer by Fonda Lee
Here's one for the sports fans. Carr the Raptor Luka's zeroboxing skills have put him on the map and on the Zero Gravity Fighting Association's radar. With his talent and his beautiful marketing strategist Risha by his side, he's set to become a sensation and an inspiration to the people of Earth. But not everything about Carr's life is changed for the better. Zeroboxing introduces him to the world of fame, but also to criminal schemes and dangerous secrets.
Defy the Stars by Claudia Gray
Everything Noemi Vidal and Abel thought true about themselves and their world comes into question when they meet. Noemi is a soldier willing to risk it all to save her people, and Abel is an abandoned machine ready to do the same for his creator and his freedom. Together, they'll put their lives on the line yet again, embarking on a journey to end an interstellar war.
Binti by Nnedi Okorafor
Binti isn't listed as YA, but I would've been all over this book as a teen, especially toward those junior/senior years when I was completely overwhelmed by—and excited about—the prospect of leaving for college. Thankfully, I did not have to go through Binti's experience to reach my university. When Binti gets accepted to Oomza University where the cream of the crop in all the universe go to study, she hightails it, leaving friends and family behind to claim her future. But a host of problems—namely, alien space pirates—intrudes on her journey through space to the next leg of her life just as she's getting acclimated. Binti has to use every tool in her kit, including her smarts and capacity for empathy, to bridge a gap between civilizations.
Tell us some of your favorite YA books set in outer space, and check out all of our YA and science fiction discussions.