This content contains affiliate links. When you buy through these links, we may earn an affiliate commission.
It's time for another round-up of forthcoming YA books. This guide covers those hitting shelves between October and the end of December 2017.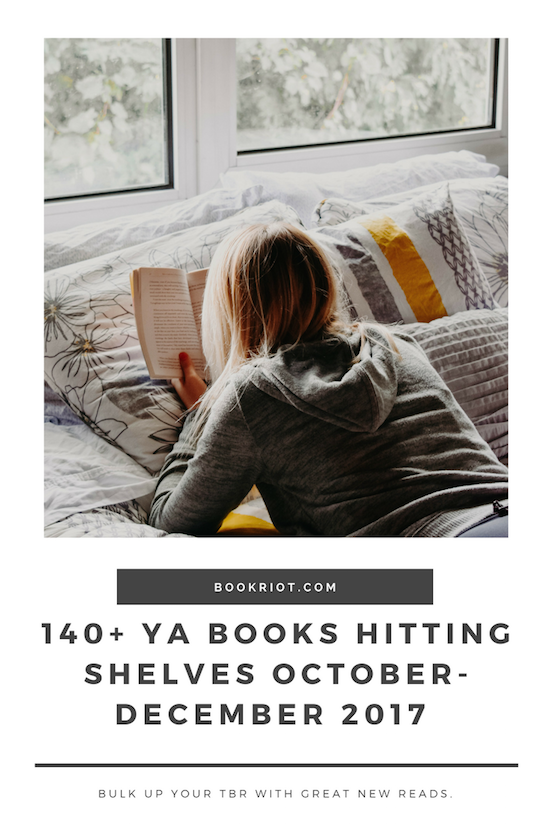 Find below a pile of YA fiction titles, and rest assured that there is something for every type of reader included. Every genre is represented. I've ordered all titles by month of publication, then the date of publication in that month, with respective titles beneath those numbers. Books which are part of a series—whether midway, the final installment, or the first in a new series—are indicated with a * in front of them.
As always, keep in mind publication dates can change, so some of these may not be 100% accurate; chances are, though, most are and you'll be able to snag the books that interest you when you're ready for them. Descriptions all come from Amazon.
Ready? Let's dig in!
October
1
On The Free by Coert Voorhees: Santi agreed to join the Bear Canyon Wilderness Therapy Program for one reason: less time in juvie. Amelia signed up to prove a point. Victor—well, no one can figure out why Victor's on the trip, but he's definitely not out to make friends. After a mudslide sweeps away other campers, the trio is left stranded in the Colorado wilderness and short on supplies. They'll have to band together to survive the elements, their demons, and each other.
Paper Butterflies by Lisa Heathfield: June's life at home with her stepmother and stepsister is a dark one—and a secret one. Not even her dad knows the truth, and she can't find the words to tell anyone else. She's trapped like a butterfly in a net. Then June meets Blister, a boy from a large, loving, chaotic family. In him, she finds a glimmer of hope that perhaps she can find a way to fly far, far away. Because she deserves her freedom. Doesn't she?
3
13 Minutes by Sarah Pinborough: Natasha doesn't remember how she ended up in the icy water that night, but she does know this—it wasn't an accident, and she wasn't suicidal. Her two closest friends are acting strangely, and Natasha turns to Becca, the best friend she dumped years before when she got popular, to help her figure out what happened.
Natasha's sure that her friends love her. But does that mean they didn't try to kill her?
*Akata Warrior by Nnedi Okorafor: A year ago, Sunny Nwazue, an American-born girl Nigerian girl, was inducted into the secret Leopard Society. As she began to develop her magical powers, Sunny learned that she had been chosen to lead a dangerous mission to avert an apocalypse, brought about by the terrifying masquerade, Ekwensu. Now, stronger, feistier, and a bit older, Sunny is studying with her mentor Sugar Cream and struggling to unlock the secrets in her strange Nsibidi book.
Eventually, Sunny knows she must confront her destiny. With the support of her Leopard Society friends, Orlu, Chichi, and Sasha, and of her spirit face, Anyanwu, she will travel through worlds both visible and invisible to the mysteries town of Osisi, where she will fight a climactic battle to save humanity.
*Ally by Anna Banks: Princess Sepora of Serubel and King Tarik of Theoria have formed an uneasy truce between their kingdoms since the deadly plague began to rip through Theoria. Since their feelings for each other are entangled in politics and power, they must use their own trusted resources to find common ground.
But when traitors with powerful allies arise from unexpected places, Tarik and Sepora face challenges that will change both of their kingdoms forever. Will they learn whom to trust—including each other—in time to save their kingdoms, their relationship and even their lives?
Among The Red Stars by Gwen C. Katz: World War Two has shattered Valka's homeland of Russia, and Valka is determined to help the effort. She knows her skills as a pilot rival the best of the men, so when an all-female aviation group forms, Valka is the first to sign up.
Flying has always meant freedom and exhilaration for Valka, but dropping bombs on German soldiers from a fragile canvas biplane is no joyride. The war is taking its toll on everyone, including the boy Valka grew up with, who is fighting for his life on the front lines.
As the war intensifies and those around her fall, Valka must decide how much she is willing to risk to defend the skies she once called home.
Because I Was A Girl edited by Melissa de la Cruz: Because I Was a Girl is an inspiring collection of true stories by women and girls about the obstacles, challenges, and opportunities they've faced…because of their gender. Edited by #1 New York Times-bestselling author Melissa de la Cruz, the book is the perfect gift for girls of all ages.
*Before The Devil Breaks You by Libby Bray: After battling a supernatural sleeping sickness that early claimed two of their own, the Diviners have had enough of lies. They're more determined than ever to uncover the mystery behind their extraordinary powers, even as they face off against an all-new terror. Out on Ward's Island, far from the city's bustle, sits a mental hospital haunted by the lost souls of people long forgotten—ghosts who have unusual and dangerous ties to the man in the stovepipe hat, also known as the King of Crows.
With terrible accounts of murder and possession flooding in from all over, and New York City on the verge of panic, the Diviners must band together and brave the sinister ghosts invading the asylum, a fight that will bring them fact-to-face with the King of Crows. But as the explosive secrets of the past come to light, loyalties and friendships will be tested, love will hang in the balance, and the Diviners will question all that they've ever known. All the while, malevolent forces gather from every corner in a battle for the very soul of a nation—a fight that could claim the Diviners themselves.
*Class: Joyride by Patrick Ness and Guy Adams: One of three thrilling companion novels, set in the universe of the new Doctor Who spin-off show, Class, created by #1 New York Times bestselling novelist Patrick Ness, author of The Rest of Us Just Live Hereand the Carnegie Medal-winning A Monster Calls.
Earth Hates Me by Ruby Karp: Earth Hates Me presents a look inside the mind of the modern teenager—from a modern teenager's perspective. Sixteen-year-old Ruby Karp addresses the issues facing every highschooler, from grades to peer pressure to Snapchat stories, and unpacks their complicated effects on the teen psyche.
*Elites of Eden by Joey Graceffa: Yarrow is an elite: rich, regal, destined for greatness. She's the daughter of one of the most powerful women in Eden. At the exclusive Oaks boarding school, she makes life miserable for anyone foolish enough to cross her. Her life is one wild party after another…until she meets a fascinating, lilac-haired girl named Lark.
Meanwhile, there is Rowan, who has been either hiding or running all her life. As an illegal second child in a strictly regulated world, her very existence is a threat to society, punishable by death…or worse. After her father betrayed his family, and after her mother was killed by the government, Rowan discovered a whole city of people like herself. Safe in an underground sanctuary that also protected the last living tree on Earth, Rowan found friendship, and maybe more, in a fearless hero named Lachlan. But when she was captured by the government, her fate was uncertain.
When these two girls discover the thread that binds them together, the collision of memories means that their lives may change drastically—and that Eden may never be the same.
Everything Must Go by Jenny Fran Davis: Flora Goldwasser has fallen in love. She won't admit it to anyone, but something about Elijah Huck has pulled her under. When he tells her about the hippie Quaker school he attended in the Hudson Valley called Quare Academy, where he'll be teaching next year, Flora gives up her tiny upper east side prep school for a life on a farm, hoping to woo him. A fish out of water, Flora stands out like a sore thumb in her vintage suits among the tattered tunics and ripped jeans of the rest of the student body. When Elijah doesn't show up, Flora must make the most of the situation and will ultimately learn more about herself than she ever thought possible.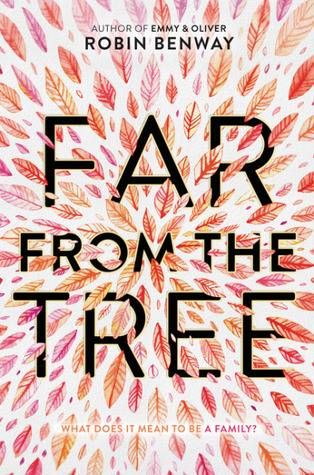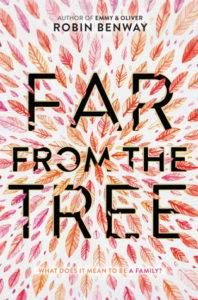 Far From The Tree by Robin Benway: Being the middle child has its ups and downs.
But for Grace, an only child who was adopted at birth, discovering that she is a middle child is a different ride altogether. After putting her own baby up for adoption, she goes looking for her biological family, including—
Maya, her loudmouthed younger bio sister, who has a lot to say about their newfound family ties. Having grown up the snarky brunette in a house full of chipper redheads, she's quick to search for traces of herself among these not-quite-strangers. And when her adopted family's long-buried problems begin to explode to the surface, Maya can't help but wonder where exactly it is that she belongs.
And Joaquin, their stoic older bio brother, who has no interest in bonding over their shared biological mother. After seventeen years in the foster care system, he's learned that there are no heroes, and secrets and fears are best kept close to the vest, where they can't hurt anyone but him.
Haunting The Deep by Adriana Mather: Samantha Mather knew her family's connection to the infamous Salem Witch Trials might pose obstacles to an active social life. But having survived one curse, she never thought she'd find herself at the center of a new one.
This time, Sam is having recurring dreams about the Titanic…where she's been walking the deck with first-class passengers, like her aunt and uncle. Meanwhile, in Sam's waking life, strange missives from the Titanic have been finding their way to her, along with haunting visions of people who went down with the ship.
Ultimately, Sam and the Descendants, along with some help from heartthrob Elijah, must unravel who is behind the spell that is drawing her ever further into the dream ship…and closer to sharing the same grim fate as its ghostly passengers.
Jek/Hyde by Amy Ross: Lulu and Jek are science nerds and have been best friends since they were young…or at least they used to be. Lately Jek has been pulling away from Lulu, just as she's coming to terms with how she really feels about him. Just as she's ready to see if there could be something more between them.
But Lulu's thoughts are derailed by a mysterious new guy who's showing up at local parties. Hyde is the definition of a bad boy, and everybody knows it…but no one can seem to resist his charms. And even though Lulu's heart belongs to Jek, she can't deny Hyde's attraction, either.
She also knows that there's something not quite right about Hyde. That the rumors of his backwoods parties make them sound a little more dangerous than what any of her friends are accustomed to. And she doesn't like the fact that Hyde seems to be cozying up to Jek, and that they seem to be intertwined in ways that have Lulu worrying for Jek's safety.
If Hyde has a dark secret, Lulu is determined to find out what it is, and to help Jek…before it's too late for both of them.
Kiss Me In New York by Catherine Rider: It's Christmas Eve at JFK in NYC.
Charlotte is a British student, waiting for a flight home after the worst semester of her life. Anthony is a native New Yorker, surprising his girlfriend at the airport after three months apart. Charlotte has just been dumped, and Anthony is about to be dumped, right in the middle of the holiday crowd.
Charlotte's flight is canceled when a blizzard blows in, and Anthony can't bear to go home. So, they set out into the city together, clutching a book Charlotte picks up in the airport gift shop: Ten Easy Steps for Getting Over Your Ex. For this one night, they'll focus on healing their broken hearts…together.
Step-by-step, the two struggle to put the past behind them. But the snow is so enchanting, and the holiday lights are so beguiling, that soon their shared misery gives way to something else. Soon, they're not only over their exes—they're falling for each other.
Then a subway ride splits them up by mistake. Will they reunite before Charlotte's flight leaves New York forever?
Meant To Be by Julie Halpern: It started happening a few years ago: the names of MTBs—"meant to be" mates—appeared emblazoned on the skin at age eighteen. Agatha's best friend has embraced the phenomenon and is head over heels in love with her MTB. But Aggy isn't so sure.
As she struggles with accepting her MTB fate, she finds herself falling for a coworker at the local amusement park. Is he a better match? What does Agatha really want in a mate, and moreover, what does she want for herself?
Mirror Mirror by Cara Delevigne: When one of their friends mysteriously disappears, a group of teens are forced to confront the challenges and secrets of their lives in this edgy and suspenseful coming-of-age tale from international supermodel, actress, and social media darling Cara Delevingne.
Protected by Claire Zorn: Hannah has survived high school by putting up walls. At first, they were meant to protect her from the relentless bullying that no one would defend her from, not even her popular older sister, Katie. Then Katie died, and, in a cruel twist of fate, Hannah's daily torment abruptly stopped. Now the walls try to shut it all out-the grief, the loneliness, and the harsh truth that Katie's death has somehow improved Hannah's life.
Then something happens that Hannah couldn't have predicted-friendship comes knocking in the form of new student Josh Chamberlain. Hannah has never been so desperate for connection. But if this isn't for real, if it's just another joke, Hannah's not sure she can take it.
Remember Me Always by Renee Collins: Shelby is nervous to start her senior year after spending the whole summer away from home. After all, it's hard to be carefree when you're trying to protect a secret.
Shelby was in a devastating car accident, and everyone in town thinks that she was undergoing more physical therapy in Denver. Instead, Shelby's mother enrolled her in a clinical program to stop the panic attacks that started after the crash. The treatment erased Shelby's memory of the accident, but she can't help feeling as if a piece of herself is missing, that the treatment took more than the doctors claimed.
So when Shelby starts hallucinating a boy with dark and mysterious eyes, she knows it must be a side-effect of the clinical program. Except you can't kiss hallucinations. And this boy insists that they know each other and are in love…
*Ringer by Lauren Oliver: Like its ambitious companion novel, Replica, this far-reaching novel by the powerhouse author of Before I Fall and the Delirium trilogy digs deep into questions of how to be a human being in a world where humanity cannot be taken for granted.
Satellite by Nick Lake: A teenage boy born in space makes his first trip to Earth in this engrossing sci-fi adventure for fans of The Martian from award-winning author Nick Lake.
*Strange Fire by Tommy Wallach: They said that the first generation of man was brought low by its appetites: for knowledge, for power, for wealth. They said mankind's voracity was so great, the Lord sent his own Daughter to bring fire and devastation to the world.
The survivors were few, but over the course of centuries they banded together to form a new civilization—the Descendancy—founded on the belief that the mistakes of the past must never be repeated.
Brothers Clive and Clover Hamill, the sons of a well-respected Descendant minister, have spent their lives spreading that gospel. But when their traveling ministry discovers a community intent on rediscovering the blasphemous technologies of the past, a chain of events will be set in motion that will pit city against city…and brother against brother.
Along with Gemma Poplin, Clive's childhood sweetheart, and Paz Dedios, a revolutionary who dreams of overthrowing the Descendancy, Clive and Clover will each play a pivotal role in determining the outcome of this holy war, and the fate of humanity itself.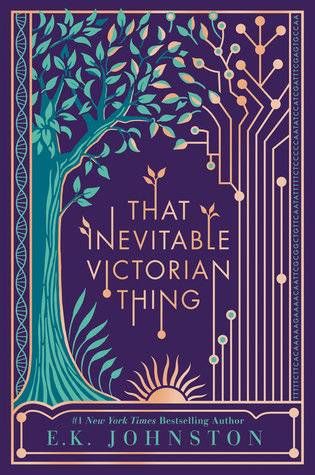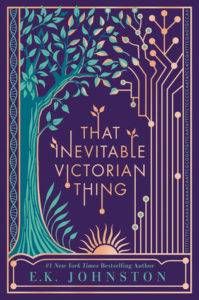 That Inevitable Victorian Thing by EK Johnston: Victoria-Margaret is the crown princess of the empire, a direct descendent of Victoria I, the queen who changed the course of history. The imperial tradition of genetically arranged matchmaking will soon guide Margaret into a politically advantageous marriage. But before she does her duty, she'll have one summer of freedom and privacy in a far corner of empire. Posing as a commoner in Toronto, she meets Helena Marcus, daughter of one of the empire's greatest placement geneticists, and August Callaghan, the heir to a powerful shipping firm currently besieged by American pirates. In a summer of high-society debutante balls, politically charged tea parties, and romantic country dances, Margaret, Helena, and August discover they share an extraordinary bond and maybe a one-in-a-million chance to have what they want and to change the world in the process.
The Devils You Know by MC Atwood: In this riveting debut, equal parts Cabin in the Woods and The Breakfast Club, five teens will discover what lies within a local, infamous house is darker, and more personal, than any urban legend.
The Hanging Girl by Eileen Cook: Skye Thorn has given tarot card readings for years, and now her psychic visions are helping the police find the town's missing golden girl. It's no challenge—her readings have always been faked, but this time she has some insider knowledge. The kidnapping was supposed to be easy—no one would get hurt and she'd get the money she needs to start a new life. But a seemingly harmless prank has turned dark, and Skye realizes the people she's involved with are willing to kill to get what they want and she must discover their true identity before it's too late.
*The Last Namsara by Kristen Ciccarelli: In the beginning, there was the Namsara: the child of sky and spirit, who carried love and laughter wherever he went. But where there is light, there must be darkness—and so there was also the Iskari. The child of blood and moonlight. The destroyer. The death-bringer.
These are the legends that Asha, daughter of the king of Firgaard, has grown up learning in hushed whispers, drawn to the forbidden figures of the past. But it isn't until she becomes the fiercest, most feared dragon slayer in the land that she takes on the role of the next Iskari—a lonely destiny that leaves her feeling more like a weapon than a girl.
Asha conquers each dragon and brings its head to the king, but no kill can free her from the shackles that await at home: her betrothal to the cruel commandant, a man who holds the truth about her nature in his palm. When she's offered the chance to gain her freedom in exchange for the life of the most powerful dragon in Firgaard, she finds that there may be more truth to the ancient stories than she ever could have expected. With the help of a secret friend—a slave boy from her betrothed's household—Asha must shed the layers of her Iskari bondage and open her heart to love, light, and a truth that has been kept from her.
Things I'm Seeing Without You by Peter Bognanni: Seventeen-year-old Tess Fowler has just dropped out of high school. She can barely function after learning of Jonah's death. Jonah, the boy she'd traded banter with over texts and heartfelt e-mails.
Jonah, the first boy she'd told she loved and the first boy to say it back.
Jonah, the boy whose suicide she never saw coming.
Tess continues to write to Jonah, as a way of processing her grief and confusion. But for now she finds solace in perhaps the unlikeliest of ways: by helping her father with his new alternative funeral business, where his biggest client is…a prized racehorse?
As Tess's involvement in her father's business grows, both find comfort in the clients they serve and in each other. But love, loss, and life are so much more complicated than Tess ever thought. Especially after she receives a message that turns her life upside down.
Top Ten by Katie Cotugno: Ryan McCullough and Gabby Hart are the unlikeliest of best friends. Prickly, anxious Gabby would rather do literally anything than go to a party. Ultra-popular Ryan is a hockey star who can get any girl he wants—and frequently does. But somehow their relationship just works; from dorky Monopoly nights to rowdy house parties to the top ten lists they make about everything under the sun.
Now, on the night of high school graduation, everything is suddenly changing—in their lives, and in their relationship. As they try to figure out what they mean to each other and where to go from here, they make a final top ten list: this time, counting down the top ten moments of their friendship.
We All Fall Down by Natalie D. Richards: Theo's always been impulsive. But telling Paige how he feels? He's obsessed over that decision. And it's time. Tonight. At the party on the riverbank, under the old walking bridge, site of so many tales of love and death.
Paige has had a crush on Theo since they first met, but she knows her feelings are one-sided. She's trying to move on, to flirt. A party at the river is just what she needs. Except a fight breaks out, and when Paige tries to intervene—Theo's fist lands in her face.
All Theo and Paige want to do is forget that fateful night. But strange events keep drawing them back to the bridge. Someone, something is determined to make them remember…and pay for what they each did.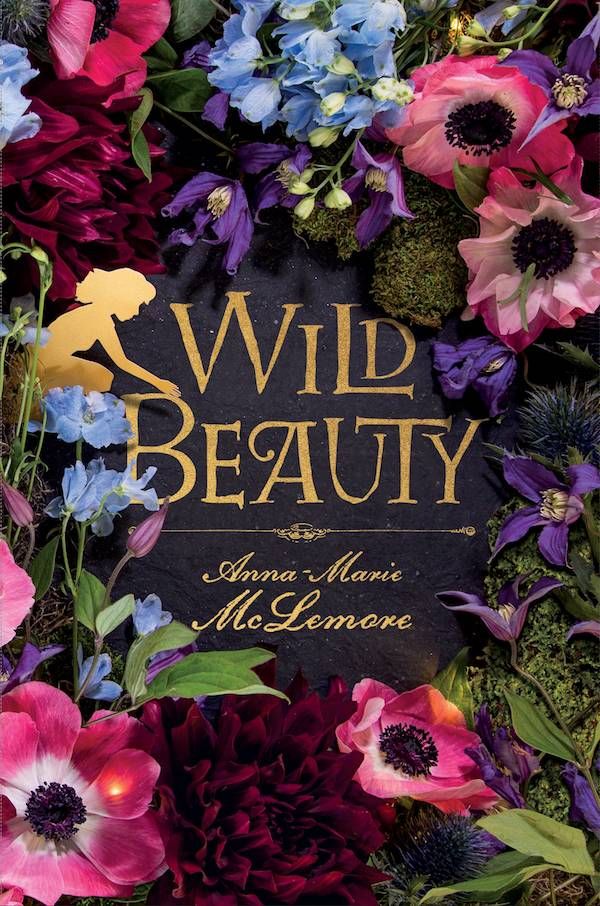 Wild Beauty by Anna-Marie McLemore: For nearly a century, the Nomeolvides women have tended the grounds of La Pradera, the lush estate gardens that enchant guests from around the world. They've also hidden a tragic legacy: if they fall in love too deeply, their lovers vanish. But then, after generations of vanishings, a strange boy appears in the gardens.
The boy is a mystery to Estrella, the Nomeolvides girl who finds him, and to her family, but he's even more a mystery to himself; he knows nothing more about who he is or where he came from than his first name. As Estrella tries to help Fel piece together his unknown past, La Pradera leads them to secrets as dangerous as they are magical in this stunning exploration of love, loss, and family.
10
All The Crooked Saints by Maggie Stiefvater: Any visitor to Bicho Raro, Colorado, is likely to find a landscape of dark saints, forbidden love, scientific dreams, miracle-mad owls, estranged affections, one or two orphans, and a sky full of watchful desert stars.
At the heart of this place you will find the Soria family, who all have the ability to perform unusual miracles. And at the heart of this family are three cousins longing to change its future: Beatriz, the girl without feelings, who wants only to be free to examine her thoughts; Daniel, the Saint of Bicho Raro, who performs miracles for everyone but himself; and Joaquin, who spends his nights running a renegade radio station under the name Diablo Diablo.
They are all looking for a miracle. But the miracles of Bicho Raro are never quite what you expect.
All The Wind in the World by Samantha Mabry: Sarah Jac Crow and James Holt have fallen in love working in the endless fields that span a bone-dry Southwest in the near-future—a land that's a little bit magical, deeply dangerous, and bursting with secrets. To protect themselves, they've learned to work hard and—above all—keep their love hidden from the people who might use it against them. Then, just when Sarah Jac and James have settled in and begun saving money for the home they dream of near the coast, a horrible accident sends them on the run. With no choice but to start over on a new, possibly cursed ranch, the delicate balance of their lives begins to give way—and they may have to pay a frighteningly high price for their love.
Berserker by Emmy Laybourne: Are Hanne's powers a gift from the old Norse gods, or a curse?

Her brother Stieg swears their powers are a gift from the old gods, but Hanne Hemstad knows she is truly cursed. It's not Stieg's fault that their father is dead, their mother has left, and their brother Knut has been accused of a crime he didn't commit.

No, the fault lies with Hanne and her inability to control her murderous "gift"—she is a Berserker. When someone she loves is threatened, she flies into a killing state. Now, Hanne and her siblings must leave Norway for the American frontier or risk being brought to justice.

Aided by a young cowboy who agrees to be their guide, they use their powers to survive the perilous trail, where blizzards, wild animals, and vicious bounty hunters await.

Will they be able to reach their uncle, the one man Hanne believes can teach her how to control her drive to kill?
*Dare Mighty Things by Heather Kaczynski: The Selection meets The 5th Wave in this heart-racing debut duology about a girl competing for a spot on a mysterious mission to the outer reaches of space.
Devils and Thieves by Jennifer Rush: Eighteen-year-old Jemmie Carmichael has grown up surrounded by magic in the quiet town of Hawthorne, New York. In her world, magic users are called "kindled," and Jemmie would count herself among them if only she could cast a simple spell without completely falling apart. It doesn't help that she was also recently snubbed by Crowe, the dangerous and enigmatic leader of the Black Devils kindled motorcycle gang and the unofficial head of their turf.
When the entire kindled community rolls into Hawthorne for an annual festival, a rumor begins spreading that someone is practicing forbidden magic. Then people start to go missing. With threats closing in from every side, no one can be trusted. Jemmie and Crowe will have to put aside their tumultuous history to find their loved ones, and the only thing that might save them is the very flaw that keeps Jemmie from fully harnessing her magic. For all her years of feeling useless, Jemmie may just be the most powerful kindled of all.
Echo After Echo by Amy Rose Capetta: Debuting on the New York stage, Zara is unprepared—for Eli, the girl who makes the world glow; for Leopold, the director who wants perfection; or for death in the theater.
*Forest of a Thousand Lanterns by Julie C. Dao: The Wrath and the Dawn meets Snow White and the Huntsman in this dark and mystical East Asian fantasy reimagining of The Evil Queen legend about one peasant girl's quest to become Empress.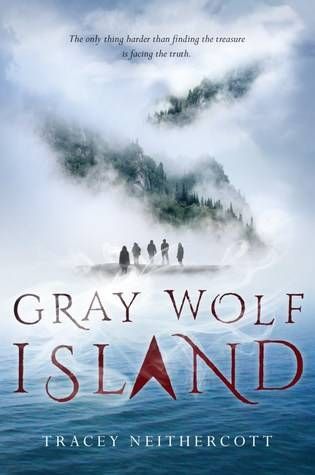 Gray Wolf Island by Tracey Neithercott: Right before Sadie died, she begged her sister, Ruby, to do the one thing she could never do herself: Find the treasure on Gray Wolf Island.
With just a mysterious treasure map as a guide, Ruby reluctantly allows some friends to join her on the hunt, each of whom is touched by magic: a boy allegedly born to a virgin, a girl who never sleeps, a boy who can foresee his own death, and a boy with deep ties to the island. Each of them is also keeping a secret—something they'll have to reveal in order to reach the treasure.
As the secrets come to light, Ruby will have to decide: Can she make peace with her friends' troubled pasts and continue to trust them? Can she forgive herself for doing the unspeakable? Deep in the wilderness of Gray Wolf Island, Ruby's choices will determine if they make it out with the treasure—or merely with their lives.
*Into The Bright Unknown by Rae Carson: Leah Westfall's journey has been one of ever-present peril, hidden magic, harsh realities, loss, life, determination, and love. She has searched for a place to belong and a place—and people—to call home, people who can accept a girl with magical powers that prove to be both blessing and curse
*The Knowing by Sharon Cameron: Samara is one of the Knowing, and the Knowing do not forget. Hidden deep in the comfort and splendor of her underground city, a refuge from the menace of a coming Earth, Samara learns what she should have never known and creates a memory so terrible she cannot live with it. So she flees, to Canaan, the lost city of her ancestors, to Forget.
Beckett has flown through the stars to find a dream: Canaan, the most infamous social experiment of Earth's antiquity. Beckett finds Samara in the ruins of the lost city, and uncovers so much more than he ever bargained for—a challenge to all he's ever believed in or sworn to. When planets collide and memories clash, can Samara and Beckett save two worlds, and remember love in a place that has forgotten it?
*Last Star Burning by Caitlin Sangster: To escape execution for a crime she didn't commit, seventeen-year-old Sev is forced to run away from the only home she's ever known in this exciting start to a brand-new fantasy series from debut author Caitlin Sangster.
Sparrow by Sarah Moon: Sparrow has always had a difficult time making friends. She would always rather have stayed home on the weekends with her mother, an affluent IT Executive at a Manhattan bank, reading, or watching the birds, than playing with other kids. And that's made school a lonely experience for her. It's made LIFE a lonely experience.
But when the one teacher who really understood her—Mrs. Wexler, the school librarian, a woman who let her eat her lunch in the library office rather than hide in a bathroom stall, a woman who shared her passion for novels and knew just the ones she'd love—is killed in a freak car accident, Sparrow's world unravels and she's found on the roof of her school in an apparent suicide attempt.
With the help of an insightful therapist, Sparrow finally reveals the truth of her inner life. And it's here that she discovers an outlet in Rock & Roll music…
The Gatekeepers by Jen Lancaster: Anyone passing through North Shore, Illinois, would think it was the most picture-perfect place ever, with all the lakefront mansions and manicured hedges and iron gates. No one talks about the fact that the brilliant, talented kids in town have a terrible history of throwing themselves in front of commuter trains.
Meet Simone, the bohemian transfer student from London, who is thrust into the strange new reality of an American high school; Mallory, the hypercompetitive queen bee; and Stephen, the first-generation genius who struggles with crippling self-doubt. Each one is shocked when a popular classmate takes his own life…except not too shocked. It's happened before. With so many students facing their own demons, can they find a way to save each other—as well as themselves?
The Hollow Girl by Hillary Monahan: Bethan is the apprentice to a green healer named Drina in a clan of Welsh Romanies. Her life is happy and ordered and modest, as required by Roma custom, except for one thing: Silas, the son of the chieftain, has been secretly harassing her.
One night, Silas and his friends brutally assault Bethan and a half-Roma friend, Martyn. As empty and hopeless as she feels from the attack, she asks Drina to bring Martyn back from death's door. "There is always a price for this kind of magic," Drina warns. The way to save him is gruesome. Bethan must collect grisly pieces to fuel the spell: an ear, some hair, an eye, a nose, and fingers.
She gives the boys who assaulted her a chance to come forward and apologize. And when they don't, she knows exactly where to collect her ingredients to save Martyn.
The Librarian of Auschwitz by Antonio Iturbe and Lilt Thwaltes: Based on the experience of real-life Auschwitz prisoner Dita Kraus, this is the incredible story of a girl who risked her life to keep the magic of books alive during the Holocaust.
The Memory Trees by Kali Wallace: A darkly magical novel about a mysterious family legacy, the bonds of sisterhood, and the strange and powerful ways we are shaped by the places we call home.
The Nowhere Girls by Amy Reed: Grace Salter is the new girl in town, whose family was run out of their former community after her southern Baptist preacher mom turned into a radical liberal after falling off a horse and bumping her head.
Rosina Suarez is the queer punk girl in a conservative Mexican immigrant family, who dreams of a life playing music instead of babysitting her gaggle of cousins and waitressing at her uncle's restaurant.
Erin Delillo is obsessed with two things: marine biology and Star Trek: The Next Generation, but they aren't enough to distract her from her suspicion that she may in fact be an android.
When Grace learns that Lucy Moynihan, the former occupant of her new home, was run out of town for having accused the popular guys at school of gang rape, she's incensed that Lucy never had justice. For their own personal reasons, Rosina and Erin feel equally deeply about Lucy's tragedy, so they form an anonymous group of girls at Prescott High to resist the sexist culture at their school, which includes boycotting sex of any kind with the male students.
This Darkness Mine by Mindy McGinnis: Sasha Stone knows her place—first-chair clarinet, top of her class, and at the side of her Oxford-wearing boyfriend. She's worked her entire life to ensure her path to Oberlin Conservatory as a star musician is perfectly paved.
But suddenly there's a fork in the road in the shape of Isaac Harver. Her body shifts toward him when he walks by, and her skin misses his touch even though she's never known it. Why does he act like he knows her so well—too well—when she doesn't know him at all?
Sasha discovers that her by-the-book life began by ending the chapter of another: the twin sister she absorbed in the womb. But that doesn't explain the gaps of missing time in her practice schedule, or the memories she has of things she certainly never did with Isaac.
Armed with the knowledge that her heart might not be hers alone, Sasha must decide what she's willing to do—and who she's willing to hurt—to take it back.
*Tool of War by Paolo Bacigalupi: This third book in a major series by a bestselling science fiction author, Printz Award winner, and National Book Award finalist is the gripping story of the most provocative character from his acclaimed novels Ship Breaker and The Drowned Cities.
Turtles All The Way Down by John Green: Sixteen-year-old Aza never intended to pursue the mystery of fugitive billionaire Russell Pickett, but there's a hundred-thousand-dollar reward at stake and her Best and Most Fearless Friend, Daisy, is eager to investigate. So together, they navigate the short distance and broad divides that separate them from Russell Pickett's son, Davis.
Aza is trying. She is trying to be a good daughter, a good friend, a good student, and maybe even a good detective, while also living within the ever-tightening spiral of her own thoughts.
Vanilla by Billy Merrell: Vanilla and Hunter have been dating since seventh grade.
They came out together,
navigated middle school together,
and became that couple in high school
that everyone always sees as a couple.
There are complications and confusions, for sure.
But most of all,
they love each other.
As high school goes, though,
and as their relationship deepens,
some cracks begin to show.
Hunter thinks they should be having sex.
Vanilla isn't so sure.
Hunter doesn't mind hanging out with loud, obnoxious friends.
Vanilla would rather avoid them.
If they're becoming different people,
can they be the same couple?
Falling in love is hard.
Staying in love is harder.
17
36 Questions That Changed My Mind About You by Vicki Grant: Hildy and Paul each have their own reasons for joining the university psychology study that asks the simple question: Can love be engineered?
The study consists of 36 questions, ranging from "What is your most terrible memory?" to "When did you last sing to yourself?" By the time Hildy and Paul have made it to the end of the questionnaire, they've laughed and cried and lied and thrown things and run away and come back and driven each other almost crazy. They've also each discovered the painful secret the other was trying so hard to hide. But have they fallen in love?
The 57 Bus by Dashka Slater: If it weren't for the 57 bus, Sasha and Richard never would have met. Both were high school students from Oakland, California, one of the most diverse cities in the country, but they inhabited different worlds. Sasha, a white teen, lived in the middle-class foothills and attended a small private school. Richard, a black teen, lived in the crime-plagued flatlands and attended a large public one. Each day, their paths overlapped for a mere eight minutes. But one afternoon on the bus ride home from school, a single reckless act left Sasha severely burned, and Richard charged with two hate crimes and facing life imprisonment. The case garnered international attention, thrusting both teenagers into the spotlight.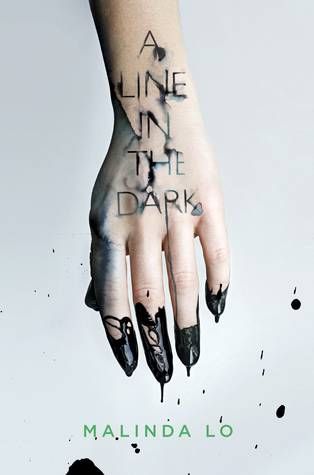 A Line In The Dark by Malinda Lo: Jess Wong is Angie Redmond's best friend. And that's the most important thing, even if Angie can't see how Jess truly feels. Being the girl no one quite notices is OK with Jess anyway. If nobody notices her, she's free to watch everyone else. But when Angie begins to fall for Margot Adams, a girl from the nearby boarding school, Jess can see it coming a mile away. Suddenly her powers of observation are more a curse than a gift.
As Angie drags Jess further into Margot's circle, Jess discovers more than her friend's growing crush. Secrets and cruelty lie just beneath the carefree surface of this world of wealth and privilege, and when they come out, Jess knows Angie won't be able to handle the consequences.
When the inevitable darkness finally descends, Angie will need her best friend
Dear Martin by Nic Stone: Justyce McAllister is top of his class and set for the Ivy League—but none of that matters to the police officer who just put him in handcuffs. And despite leaving his rough neighborhood behind, he can't escape the scorn of his former peers or the ridicule of his new classmates.
Justyce looks to the teachings of Dr. Martin Luther King Jr. for answers. But do they hold up anymore? He starts a journal to Dr. King to find out.
Then comes the day Justyce goes driving with his best friend, Manny, windows rolled down, music turned up—way up, sparking the fury of a white off-duty cop beside them. Words fly. Shots are fired. Justyce and Manny are caught in the crosshairs. In the media fallout, it's Justyce who is under attack.
*Enhanced by Carrie Jones: The adventures of cheerleader-turned-alien-hunter Mana continue in this sequel to Flying by the New York Times bestselling author of Need, Carrie Jones.
I Am Not Your Perfect Mexican Daughter by Erika L. Sánchez: The Absolutely True Diary of a Part-Time Indian meets Jane the Virgin in this poignant but often laugh-out-loud funny contemporary YA about losing a sister and finding yourself amid the pressures, expectations, and stereotypes of growing up in a Mexican-American home.
*Last Chance by Gregg Hurwitz: The Rain brothers fight for the survival of humanity in Last Chance, the thrilling sequel to New York Times bestselling author Gregg Hurwitz's YA debut, The Rains.
Like Water by Rebecca Podos: In Savannah Espinoza's small New Mexico hometown, kids either flee after graduation or they're trapped there forever. Vanni never planned to get stuck—but that was before her father was diagnosed with Huntington's disease, leaving her and her mother to care for him. Now she doesn't have much of a plan at all: living at home, working as a performing mermaid at a second-rate water park, distracting herself with one boy after another.
That changes the day she meets Leigh. Disillusioned with small-town life and looking for something greater, Leigh is not a "nice girl." She is unlike anyone Vanni has met, and a friend when Vanni desperately needs one. Soon enough, Leigh is much more than a friend. But caring about another person threatens the walls Vanni has carefully constructed to protect herself and brings up the big questions she's hidden from for so long.
*Monster by Michael Grant: Acclaimed author Michael Grant delivers a stunning follow-up to the globally bestselling Gone series—perfect for fans of Stephen King's suspenseful writing.
*Strange Lies by Maggie Thrash: Only at Winship Academy would an evening science expo turn into a criminal fiasco. First, there's the anonymous boy in the girls' bathroom handing out drugs to anyone with the secret password. Then the student body president is maimed in a horrifying and tragic accident—but was it an accident or an attack?
Benny Flax and Virginia Leeds are right at the center of it all. And so is the headmaster's son, Calvin Harker, an oddball poet whose interest in Virginia sets off alarm bells for Benny. As the case bleeds from Winship Academy to the surrounding city, the deep fault lines of racial tension in Atlanta's history reveal explosive hatred still simmering under the city's surface.
The Innocence Treatment by Ari Goelman: Lauren has a disorder that makes her believe everything her friends tell her—and she believes everyone is her friend. Her innocence puts her at constant risk, so when she gets the opportunity to have an operation to correct her condition, she seizes it. But after the surgery, Lauren is changed. Is she a paranoid lunatic with violent tendencies? Or a clear-eyed observer of the world who does what needs to be done?
The Midnight Dance by Nikki Katz: Set against the fascinating and moody backdrop of a mysterious boarding school, this intricately crafted novel is filled with magical realism, gothic settings, and the perfect hint of romance.
The Sidekicks by Will Kostakis: Ryan, Harley and Miles are very different people—the swimmer, the rebel and the nerd. All they've ever had in common is Isaac, their shared best friend.
When Isaac dies unexpectedly, the three boys must come to terms with their grief and the impact Isaac had on each of their lives. In his absence, Ryan, Harley and Miles discover things about one another they never saw before, and realize there may be more tying them together than just Isaac.
19
*The Book of Dust by Philip Pullman: Renowned storyteller Philip Pullman returns to the parallel world of Lyra Belacqua and His Dark Materials for a thrilling and epic adventure in which daemons, alethiometers, and the Magisterium all play a part.
24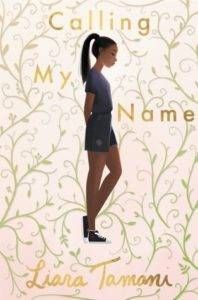 Calling My Name by Liara Tamani: This unforgettable novel tells a universal coming-of-age story about Taja Brown, a young African American girl growing up in Houston, Texas, and it deftly and beautifully explores the universal struggles of growing up, battling family expectations, discovering a sense of self, and finding a unique voice and purpose.
Expelled by James Patterson and Emily Raymond: Theo Foster's Twitter account used to be anonymous—until someone posted a revealing photo that got him expelled. No final grade. No future. No fair.
Theo's resigned to a life of misery working at the local mini-mart when a miracle happens: Sasha Ellis speaks to him. Sasha Ellis knows his name. She was also expelled for a crime she didn't commit, and now he has the perfect way to get her attention: find out who set them up.
To uncover the truth, Theo has to get close to the suspects: the hacker, the quarterback, the mean girl, the vice principal, and his own best friend. What secrets are they hiding? And how can Theo catch their confessions on camera?
Long Way Down by Jason Reynolds: An ode to Put the Damn Guns Down, this is National Book Award finalist and New York Times bestseller Jason Reynolds's fiercely stunning novel that takes place in sixty potent seconds—the time it takes a kid to decide whether or not he's going to murder the guy who killed his brother.
The Afterlife of Holly Chase by Cynthia Hand: On Christmas Eve five years ago, seventeen-year-old Holly Chase was visited by three Ghosts who showed her how selfish and spoiled she'd become. They tried to convince her to mend her ways. She didn't. And then she died.
Now she's stuck working for the top-secret company Project Scrooge—as their latest Ghost of Christmas Past. So far, Holly's afterlife has been miserable. But this year's Scrooge is different. This year's Scrooge might change everything…
*The Glass Spare by Lauren DeStefano: Wilhelmina Heidle, the fourth child and only daughter of the king of the world's wealthiest nation, has grown up in the shadows. Kept hidden from the world in order to serve as a spy for her father—whose obsession with building his empire is causing a war—Wil wants nothing more than to explore the world beyond her kingdom, if only her father would give her the chance.
Until one night Wil is attacked, and she discovers a dangerous secret. Her touch turns people into gemstone. At first Wil is horrified—but as she tests its limits, she's drawn more and more to the strange and volatile ability. When it leads to tragedy, though, Wil is forced to face the destructive power within her and finally leave her home to seek the truth and a cure.
But finding the key to her redemption puts her in the path of a cursed prince who has his own ideas for what to do with Wil's power.
With a world on the brink of war and a power of ultimate destruction, can Wil find a way to help the kingdom that's turned its back on her, or will she betray her past and her family forever?
Us Kids Know by JJ Strong: Siblings Bri and Ray O'Dell are lost. Anxious. Restless. Ray—bullied at his Catholic school for being small and timid—wants to be someone people respect or, even better, someone people fear. Meanwhile, Bri knows that something is off about her friendship with the shiny, happy, sophisticated blond girls on her field hockey team. They don't really understand Bri, and if Bri is being totally honest, she doesn't really understand them either.
When storied delinquent Cullen Hickson enters the orbit of the O'Dell siblings, though, everything changes. Bri and Ray find an alluring, addictive outlet in Cullen, who opens their eyes to a world they didn't know existed. For Ray, that means experiencing the singular thrill of crime—from breaking and entering to grand theft auto—while Bri quickly dives into an all-consuming romance with the enigmatic upperclassman.
As Bri and Ray become more and more entwined with Cullen's antics, and their once-thrilling experiences grow increasingly dangerous, a series of life-changing events threatens to lead the teens down a dark path—one that could forever alter the course of their lives.
31
A Very, Very Bad Thing by Jeffery Self: Marley doesn't just want to be labeled The Gay Kid, but he doesn't have much else going on. He doesn't have any hobbies. Or interests. He's the only kid he knows without a passion…until Christopher comes to town. He's smart, cute, gay, and…the son of the country's most famous, most bigoted television evangelist.
Marley and Christopher immediately spark—and become inseparable. For a month, it's heaven. Then Christopher's parents send him to a Pray Away the Gay program, which leads to even worse things. Hurt and outraged, Marley tells a very big lie—and then has to navigate its repercussions.
Bad Girls With Perfect Faces by Lynn Weingarten: When Sasha's best friend Xavier gets back together with his cheating ex, Ivy, Sasha knows she needs to protect him. So she poses as a guy online to lure Ivy away.
But Sasha's plan goes sickeningly wrong. And she soon learns to be careful of who you pretend to be because you might be surprised by who you become…
Beasts Made Of Night by Tochi Onyebuchi: Taj is the most talented of the aki, young sin-eaters indentured by the mages to slay the sin-beasts. But Taj's livelihood comes at a terrible cost. When he kills a sin-beast, a tattoo of the beast appears on his skin while the guilt of committing the sin appears on his mind. Most aki are driven mad by the process, but 17-year-old Taj is cocky and desperate to provide for his family.
When Taj is called to eat a sin of a member of the royal family, he's suddenly thrust into the center of a dark conspiracy to destroy Kos. Now Taj must fight to save the princess that he loves—and his own life.
Girl In A Bad Place by Kaitlin Ward: Mailee and Cara take care of each other. Mailee is the star of the high school plays; Cara is the stage manager. Mailee can't keep her life together; Cara has enough organizational skills for the both of them.
So when the girls are invited to visit the Haven, a commune in the mountains near their suburban Montana homes, it seems like an adventure. Until Cara starts spending every waking minute there…and Mailee thinks it's creepy, almost like a cult. When Cara decides she's going to move to the Haven permanently, Mailee knows it's a bad idea. But how far will she go to save her best friend…from herself?
*Going Viral by Amy Alward: After finding her great-grandmother's potion diary, escaping the clutches of Emilia Thoth, saving her grandfather's memories AND become a Master Alchemist, surely it's time for Sam Kemi to have a good, long rest? And maybe, just maybe, a proper date with her boyfriend Zain? But now that Princess Evelyn is married to the sinister Prince Stefan and showing symptoms of the Gergon illness, it looks as though Sam's adventures are just beginning. The GOOD news: there might be a cure for the virus spreading like wildfire through the city. The BAD news? It's buried in a remote village in a far-flung country next to an active volcano—and Sam's not the only one after it. With a TV crew trailing Sam's every move and time fast running out, it looks like things are about to…GO VIRAL
*Otherworld by Jason Segel and Kirsten Miller: There are no screens. There are no controls. You don't just see and hear it—you taste, smell, and touch it too. In this new reality, there are no laws to break or rules to obey. You can live your best life. Indulge every desire.
It's a game so addictive you'll never want it to end. Until you realize that you're the one being played.
Welcome to Otherworld, where reality is dead. Step into the future. Leave your body behind.
*The Dark Intercept by Julia Keller: When the state controls your emotions, how hard will you fight to feel free?
In a radiant world of endless summer, the Intercept keeps the peace. Violet Crowley, the sixteen-year-old daughter of New Earth's Founding Father, has spent her life in comfort and safety. Her days are easy thanks to the Intercept, a crime-prevention device that monitors emotion. But when her long-time crush, Danny Mayhew, gets into a dangerous altercation on Old Earth, Violet launches a secret investigation to find out what he's hiding. An investigation that will lead her to question everything she's ever known about Danny, her father, and the power of the Intercept.
*The Empress by SJ Kinkaid: It's a new day in the Empire. Tyrus has ascended to the throne with Nemesis by his side and now they can find a new way forward—one where they don't have to hide or scheme or kill. One where creatures like Nemesis will be given worth and recognition, where science and information can be shared with everyone and not just the elite.
But having power isn't the same thing as keeping it, and change isn't always welcome. The ruling class, the Grandiloquy, has held control over planets and systems for centuries—and they are plotting to stop this teenage Emperor and Nemesis, who is considered nothing more than a creature and certainly not worthy of being Empress.
Nemesis will protect Tyrus at any cost. He is the love of her life, and they are partners in this new beginning. But she cannot protect him by being the killing machine she once was. She will have to prove the humanity that she's found inside herself to the whole Empire—or she and Tyrus may lose more than just the throne. But if proving her humanity means that she and Tyrus must do inhuman things, is the fight worth the cost of winning it?
The Wicker King by K Ancrum: Jack once saved August's life…now can August save him?
August is a misfit with a pyro streak and Jack is a golden boy on the varsity rugby team―but their intense friendship goes way back. Jack begins to see increasingly vivid hallucinations that take the form of an elaborate fantasy kingdom creeping into the edges of the real world. With their parents' unreliable behavior, August decides to help Jack the way he always has―on his own. He accepts the visions as reality, even when Jack leads them on a quest to fulfill a dark prophecy.
August and Jack alienate everyone around them as they struggle with their sanity, free falling into the surreal fantasy world that feels made for them. In the end, each one must choose his own truth.
November
1
Alone by Cyn Balog: This must-read for lovers of Stephen King's The Shining will leave readers breathless as Seda and her family find themselves at the mercy of a murderer in an isolated and snowbound hotel.
7
*The Amateurs: Follow Me by Sara Shepard: It was the perfect night for a party.
That is, until twenty-one-year-old Chelsea Dawson disappeared. The social media star was last seen enjoying a beautiful summer night at the Jersey Shore with her friends. But after an explosive fight with her ex-boyfriend, she vanished without a trace.
When Seneca, Maddox, Aerin, and Madison hear about the suspected kidnapping, they notice a jarring detail about the victim: she looks exactly like Aerin's sister, Helena, who was killed five years earlier. Seneca is convinced she knows who killed Helena, and she can't shake the feeling that the same person has taken Chelsea.
Desperate for answers about the two girls, and the truth behind her mother's murder, Seneca will stop at nothing to find out if the cases are linked. So when Maddox receives an invitation to the Shore from none other than their primary suspect, the Amateurs begin an intense new investigation.
*The Becoming of Noah Shaw by Michelle Hodkin: Everyone thinks seventeen-year-old Noah Shaw has the world on a string.
They're wrong.
Mara Dyer is the only one he trusts with his secrets and his future.
He shouldn't.
And both are scared that uncovering the truth about themselves will force them apart.
They're right.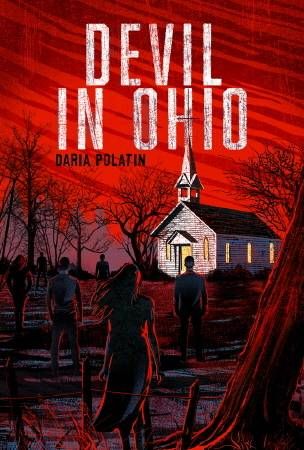 Devil in Ohio by Daria Polatin: When fifteen-year-old Jules Mathis comes home from school to find a strange girl sitting in her kitchen, her psychiatrist mother reveals that Mae is one of her patients at the hospital and will be staying with their family for a few days. But soon Mae is wearing Jules's clothes, sleeping in her bedroom, edging her out of her position on the school paper, and flirting with Jules's crush. And Mae has no intention of leaving.
Then things get weird.
Jules walks in on a half-dressed Mae, startled to see: a pentagram carved into Mae's back. Jules pieces together clues and discovers that Mae is a survivor of the strange cult that's embedded in a nearby town. And the cult will stop at nothing to get Mae back.
*The Devil's Engine: Hellwalkers by Alexander Gordon Smith: From the author of Fury, The Devil's Engine: Hellwalkers concludes an explosive trilogy about the secret battle for control of an all-powerful ancient machine which can grant you anything you wish for, in exchange for your soul.
Eight Days on Planet Earth by Cat Jordan: To the universe, eight days is a mere blip, but to Matty Jones, it may be just enough time to change his life.
On the hot summer day Matty's dad leaves for good, a strange girl suddenly appears in the empty field next to the Jones farm—the very field in rural Pennsylvania where a spaceship supposedly landed fifty years ago. She is uniquely beautiful, sweet, and smart, and she tells Matty she's waiting for herspaceship to pick her up and return her to her home planet. Of course she is.
Matty has heard a million impossible UFO stories for each of his seventeen years: the conspiracy theories, the wild rumors, the crazy belief in life beyond the stars. When he was a kid, he and his dad searched the skies and studied the constellations. But all of that is behind him. Dad's gone—but now there's Priya. She must be crazy…right?
As Matty unravels the mystery of the girl in the field, he realizes there is far more to her than he first imagined. And if he can learn to believe in what he can't see: the universe, aliens…love…then maybe the impossible is possible, after all.
Frankie by Shivaun Plozza: Frankie Vega is angry. Just ask the guy whose nose she broke. Or the cop investigating the burglary she witnessed, or her cheating ex-boyfriend, or her aunt who's tired of giving second chances.
When a kid shows up claiming to be Frankie's half brother, it opens the door to a past she doesn't want to remember. And when that kid goes missing, the only person willing to help is a boy with stupidly blue eyes, a criminal record, and secrets of his own.
Frankie's search for the truth could change her life, or cost her everything.
Here We Are Now by Jasmine Warga: Taliah Sahar Abdallat lives and breathes music. Songs have always helped Tal ease the pain of never having known her father. Her mother, born in Jordan and very secretive about her past, won't say a word about who her dad really was. But when Tal finds a shoebox full of old letters from Julian Oliver—yes, the indie rock star Julian Oliver—she begins to piece the story together.
She writes to Julian, but after three years of radio silence, she's given up hope. Then one day, completely out of the blue, Julian shows up at her doorstep, and Tal doesn't know whether to be furious or to throw herself into his arms. Before she can decide, he asks her to go on a trip with him to meet her long-estranged family and to say good-bye to his father, her grandfather, who is dying.
Getting to know your father after sixteen years of estrangement doesn't happen in one car ride. But as Tal spends more time with Julian and his family, she begins to untangle her parents' secret past, and discovers a part of herself she never recognized before.
I Never by Laura Hopper: Janey King's priorities used to be clear: track, school, friends, and family. But when seventeen-year-old Janey learns that her seemingly happy parents are getting divorced, her world starts to shift. Back at school, Luke Hallstrom, an adorable senior, pursues Janey, and she realizes that she has two new priorities to consider: love and sex.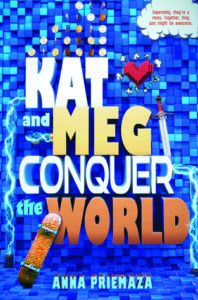 Kat and Meg Conquer The World by Anna Priemaza: Kat and Meg couldn't be more different.
Kat's anxiety makes it hard for her to talk to new people. The only place she feels safe is in front of her computer, playing her favorite video game.
Meg hates being alone, but her ADHD keeps pushing people away. Friends. Her boyfriend. Even the stepfather who raised her.
But when the two girls are thrown together for a year-long science project, they discover they do have one thing in common: their obsession with the online gaming star LumberLegs and his hilarious videos.
Meg's pretty sure this is fate. Kat doesn't know how to deal with someone who talks faster than she thinks. But if they can stick together and stay out of their heads, they might figure out how to help each other—and build the kind of friendship Kat never knew she wanted and Meg never believed she'd find.
Now Is Everything by Amy Giles: The McCauleys look perfect on the outside. But nothing is ever as it seems, and this family is hiding a dark secret.
Hadley McCauley will do anything to keep her sister safe from their father. But when Hadley's forbidden relationship with Charlie Simmons deepens, the violence at home escalates, culminating in an explosive accident that will leave everyone changed.
When Hadley attempts to take her own life at the hospital post-accident, her friends, doctors, family, and the investigator on the case want to know why. Only Hadley knows what really happened that day, and she's not talking.
Renegades by Marissa Meyer: The Renegades are a syndicate of prodigies―humans with extraordinary abilities―who emerged from the ruins of a crumbled society and established peace and order where chaos reigned. As champions of justice, they remain a symbol of hope and courage to everyone…except the villains they once overthrew.
Nova has a reason to hate the Renegades, and she is on a mission for vengeance. As she gets closer to her target, she meets Adrian, a Renegade boy who believes in justice―and in Nova. But Nova's allegiance is to the villains who have the power to end them both.
*Retribution Rails by Erin Bowman: When Reece Murphy is forcibly dragged into the Rose Riders gang because of a mysterious gold coin in his possession, he vows to find the man who gave him the piece and turn him over to the gang in exchange for freedom. Never does he expect a lead to come from an aspiring female journalist. But when Reece's path crosses with Charlotte Vaughn after a botched train robbery and she mentions a promising rumor about a gunslinger from Prescott, it becomes apparent that she will be his ticket to freedom—or a noose. As the two manipulate each other for their own ends, past secrets are unearthed, reviving a decade-old quest for revenge that may be impossible to settle.
Rosemarked by Livia Blackburne: When Zivah falls prey to the deadly rose plague, she knows it's only a matter of time before she fully succumbs. Now she's destined to live her last days in isolation, cut off from her people and unable to practice her art-until a threat to her village creates a need that only she can fill.
A soldier shattered by war…
Broken by torture at the hands of the Amparan Empire, Dineas thirsts for revenge against his captors. Now escaped and reunited with his tribe, he'll do anything to free them from Amparan rule-even if it means undertaking a plan that risks not only his life but his very self.
Thrust together on a high-stakes mission to spy on the capital, the two couldn't be more different: Zivah, deeply committed to her vow of healing, and Dineas, yearning for vengeance. But as they grow closer, they must find common ground to protect those they love. And amidst the constant fear of discovery, the two grapple with a mutual attraction that could break both of their carefully guarded hearts.
The Closest I've Come by Fred Aceves: Marcos Rivas yearns for love, a working cell phone, and maybe a pair of sneakers that aren't falling apart. But more than anything, Marcos wants to get out of Maesta, his hood, away from his indifferent mom and her abusive boyfriend—which seems impossible.
When Marcos is placed in a new after-school program, he meets Zach and Amy, whose friendship inspires Marcos to open up to his Maesta crew, too, and starts to think more about his future and what he has to fight for. Marcos ultimately learns that bravery isn't about acting tough and being macho; it's about being true to yourself.
The First to Know by Abigail Johnson: A girl's plan to find her father's birth family turns potentially devastating when the secret DNA test she has done reveals that she has a half brother her age she never knew about.
This Mortal Coil by Emily Suvada: In this gripping debut novel, seventeen-year-old Cat must use her gene-hacking skills to decode her late father's message concealing a vaccine to a horrifying plague.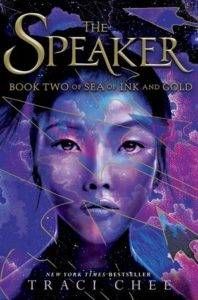 *The Speaker by Traci Chee: Having barely escaped the clutches of the Guard, Sefia and Archer are back on the run, slipping into the safety of the forest to tend to their wounds and plan their next move. Haunted by painful memories, Archer struggles to overcome the trauma of his past with the impressors, whose cruelty plagues him whenever he closes his eyes. But when Sefia and Archer happen upon a crew of impressors in the wilderness, Archer finally finds a way to combat his nightmares: by hunting impressors and freeing the boys they hold captive.
With Sefia's help, Archer travels across the kingdom of Deliene rescuing boys while she continues to investigate the mysterious Book and the secrets it contains. But the more battles they fight, the more fights Archer craves, until his thirst for violence threatens to transform him from the gentle boy Sefia knows to a grim warrior with a cruel destiny. As Sefia begins to unravel the threads that connect Archer's fate to her parents' betrayal of the Guard so long ago, she and Archer must figure out a way to subvert the Guard's plans before they are ensnared in a war that will pit kingdom against kingdom, leaving their future and the safety of the entire world hanging in the balance.
Victoria: Portrait of a Queen by Catherine Reef: Victoria woke one morning at the age of eighteen to discover that her uncle had died and she was now queen. She went on to rule for sixty-three years, with an influence so far-reaching that the decades of her reign now bear her name—the Victorian period. Victoria is filled with the exciting comings and goings of royal life: intrigue and innuendo, scheming advisors, and assassination attempts, not to mention plenty of passion and discord.
*War of the Cards by Colleen Oakes: Colleen Oakes's twisted reimagining of the Queen of Hearts origin story comes to a thrilling conclusion in War of the Cards.
14
Being Fishkill by Ruth Lehrer: Born in the backseat of a moving car, Carmel Fishkill was unceremoniously pushed into a world that refuses to offer her security, stability, love. At age thirteen, she begins to fight back. Carmel Fishkill becomes Fishkill Carmel, who deflects her tormenters with a strong left hook and conceals her secrets from teachers and social workers. But Fishkill's fierce defenses falter when she meets eccentric optimist Duck-Duck Farina, and soon they, along with Duck-Duck's mother, Molly, form a tentative family, even as Fishkill struggles to understand her place in it. This fragile new beginning is threatened by the reappearance of Fishkill's unstable mother—and by unfathomable tragedy. Poet Ruth Lehrer's young adult debut is a stunning, revelatory look at what defines and sustains "family." And, just as it does for Fishkill, meeting Duck-Duck Farina and her mother will leave readers forever changed.
Fierce: How Competing For Myself Changed Everything by Aly Raisman: Discover Aly Raisman's inspiring story of dedication, perseverance, and learning to think positive even in the toughest times on her path to gold medal success in two Olympic Games—and beyond.
*Flashtide by Jenny Moyer: Orion has survived the tunnels of Outpost Five, filled with mutant creatures and dangers around every bend. She has traversed the cordons, exposed to the radiation of the flash curtain and hunted by forces that want her stopped, dead or alive. Now, with Dram by her side, she has made it to the safety of the mountain provinces, where free Conjurors live and practice their craft of manipulating matter.
But Orion's story is far from over.
With the effects of the flashfall spreading and the might of the protected city of Alara looming, Orion must travel into the hands of her enemies once again.
Fragments of the Lost by Megan Miranda: Jessa Whitworth knew she didn't belong in her ex-boyfriend Caleb's room. But she couldn't deny that she was everywhere—in his photos, his neatly folded T-shirts, even the butterfly necklace in his jeans pocket…the one she gave him for safe keeping on that day.
His mother asked her to pack up his things—even though she blames Jessa for his accident. How could she say no? And maybe, just maybe, it will help her work through the guilt she feels about their final moments together.
But as Jessa begins to box up the pieces of Caleb's life, they trigger memories that make Jessa realize their past relationship may not be exactly as she remembered. And she starts to question whether she really knew Caleb at all.
Each fragment of his life reveals a new clue that propels Jessa to search for the truth about Caleb's accident. What really happened on the storm-swept bridge?
Good and Gone by Megan Frazer Blakemore: When Lexi Green's older brother, Charlie, starts plotting a road trip to find a famous musician who's been reported missing, she's beyond confused. Her brother hasn't left the couch since his girlfriend broke up with him months ago—but he'll hop in a car to find some hipster rocker? Concerned at how he seems to be rebounding, Lexi decides to go along for the ride.
Besides, Lexi could use the distraction. The anger and bewilderment coursing through her after getting dumped by her pretentious boyfriend Seth has left her on edge. As Lexi, Charlie, and their neighbor Zack hit the road, Lexi recalls bits and pieces of her short-lived romance and sees, for the first time, what it really was: a one-sided, cold-hearted manipulation game. Not only did Seth completely isolate her, but he took something she wasn't ready to give up.
The further along in their journey they get, the three uncover much more than empty clues about a reclusive rocker's whereabouts. Instead, what starts off as a car ride turns into something deeper as each of them faces questions they have been avoiding for too long. Like the real reason Charlie has been so withdrawn lately. What Seth stole from Lexi in the pool house. And if shattered girls can ever put themselves back together again.
No Saints in Kansas by Amy Brashear: November is usually quiet in Holcomb, Kansas, but in 1959, the town is shattered by the quadruple murder of the Clutter family. Suspicion falls on Nancy Clutter's boyfriend, Bobby Rupp, the last one to see them alive.
New Yorker Carly Fleming, new to the small Midwestern town, is an outsider. She tutored Nancy, and (in private, at least) they were close. Carly and Bobby were the only ones who saw that Nancy was always performing, and that she was cracking under the pressure of being Holcomb's golden girl. This secret connected Carly and Bobby. Now that Bobby is an outsider, too, they're bound closer than ever.
Determined to clear Bobby's name, Carly dives into the murder investigation and ends up in trouble with the local authorities. But that's nothing compared to the wrath she faces from Holcomb once the real perpetrators are caught. When her father is appointed to defend the killers of the Clutter family, the entire town labels the Flemings as traitors. Now Carly must fight for what she knows is right.
*Runebinder by Alex R Kahler: When magic returned to the world, it could have saved humanity, but greed and thirst for power caused mankind's downfall instead. Now once-human monsters called Howls prowl abandoned streets, their hunger guided by corrupt necromancers and the all-powerful Kin. Only Hunters have the power to fight back in the unending war, using the same magic that ended civilization in the first place.
But they are losing.
Tenn is a Hunter, resigned to fight even though hope is nearly lost. When he is singled out by a seductive Kin named Tom‡s and the enigmatic Hunter Jarrett, Tenn realizes he's become a pawn in a bigger game. One that could turn the tides of war. But if his mutinous magic and wayward heart get in the way, his power might not be used in favor of mankind.
If Tenn fails to play his part, it could cost him his friends, his life…and the entire world.
*Seriously Hexed by Tina Connolly: Tina Connolly continues the hilarious adventures of teen witch Camellia and her mother, wicked witch Sarmine, in Seriously Hexed, the latest installment to the Andre Norton Award-nominated "Seriously Wicked" series.
The Big Lie by Julie Mayhew: Nazi England, 2014. Jessika Keller is a good girl — a champion ice skater, model student of the Bund Deutscher Mädel, and dutiful daughter of the Greater German Reich. Her best friend, Clementine, is not so submissive. Passionately different, Clem is outspoken, dangerous, and radical. And the regime has noticed. Jess cannot keep both her perfect life and her dearest friend, her first love. But which can she live without? Haunting, intricate, and unforgettable, The Big Lie unflinchingly interrogates perceptions of revolution, feminism, sexuality, and protest. Back matter includes historical notes from the author discussing her reasons for writing an "alt-history" story and the power of speculative fiction.
21
*City of Sand by Tianxia Bachang: THE QUEST: To find the lost city of Jingjue, a once-glorious kingdom, along with the burial chamber of its mysterious queen. Both lie buried under the golden dunes of the desert, where fierce sandstorms and blazing heat show no mercy.
THE TEAM: Teenagers Tianyi, who has the ability read the earth and sky through feng shui, and Kai, Tianyi's best friend and confidant; Julie, a wealthy American whose father vanished on the same trek a year ago; Professor Chen, who wants to fulfill a lifelong dream; and Asat Amat, a local guide gifted in desert survival.
THE OBSTACLES: Lethal creatures of the desert and an evil force that wants to entomb the explorers under the unforgiving sands of China's Taklimakan Desert forever.
Not Now, Not Ever by Lily Anderson: Elliot Gabaroche is very clear on what she isn't going to do this summer.
1. She isn't going to stay home in Sacramento, where she'd have to sit through her stepmother's sixth community theater production of The Importance of Being Earnest.
2. She isn't going to mock trial camp at UCLA.
3. And she certainly isn't going to the Air Force summer program on her mom's base in Colorado Springs. As cool as it would be to live-action-role-play Ender's Game, Ellie's seen three generations of her family go through USAF boot camp up close, and she knows that it's much less Luke/Yoda/"feel the force," and much more one hundred push-ups on three days of no sleep. And that just isn't appealing, no matter how many Xenomorphs from Alien she'd be able to defeat afterwards.
What she is going to do is pack up her determination, her favorite Octavia Butler novels, and her Jordans, and go to summer camp. Specifically, a cutthroat academic-decathlon-like competition for a full scholarship to Rayevich College, the only college with a Science Fiction Literature program. And she's going to start over as Ever Lawrence, on her own terms, without the shadow of all her family's expectations. Because why do what's expected of you when you can fight other genius nerds to the death for a shot at the dream you're sure your family will consider a complete waste of time?
This summer's going to be great.
*Siege of Shadows by Sarah Raughley: Maia and the other Effigies seek out the true origins of the Phantoms that terrorize their world in this thrilling follow-up to Fate of Flames, which Elise Chapman calls "an immersive and monstrously fun read."
28
*Final Fall by Heather W Petty: Sherlock Holmes and Miss James "Mori" Moriarty started at the top of their game—so they have that much farther to fall in this epic conclusion to the Lock & Mori trilogy.
Ready To Fall by Marcella Pixley: When Max Friedman's mother dies of cancer, instead of facing his loss, Max imagines that her tumor has taken up residence in his brain. It's a terrible tenant―isolating him from family, distracting him in school, and taunting him mercilessly about his manhood. With the tumor in charge, Max implodes, slipping farther and farther away from reality.
Finally, Max is sent to the artsy, off-beat Baldwin School to regain his footing. He joins a group of theater misfits in a steam-punk production of Hamlet where he becomes friends with Fish, a girl with pink hair and a troubled past, and The Monk, an edgy upperclassman who refuses to let go of the things he loves. For a while, Max almost feels happy. But his tumor is always lurking in the wings―until one night it knocks him down and Max is forced to face the truth, not just about the tumor, but about how hard it is to let go of the past.
RIP Eliza Hart by Alyssa Scheinmel: When Eliza Hart, the most popular girl at Ventana Ranch boarding school, is found dead, Ellie Sokoloff is determined to figure out what happened to her. After all, Eliza was Ellie's childhood best friend.
Never mind that ever since Ellie arrived at school Eliza has spread terrible rumors about her, calling her a liar and a stalker, when all Ellie wanted to do was rekindle their old friendship. Or that Ellie's claustrophobia limits where she can go and what she can do. Or that Ellie's suitemate, Sam, is the only one who will help her…because to everyone else, Ellie looks like the top suspect.
Can Ellie clear her name and solve the mystery behind Eliza's death? Her hunt for the truth will uncover secrets she never imagined, sending her deep into her own memories of her childhood with Eliza Hart.
The Chaos of Standing Still by Jessica Brody: Over the course of one chaotic night stranded at the Denver airport, Ryn confronts her shattered past thanks to the charm of romance, the uniqueness of strangers, and the magic of ordinary places in this stunning novel from the author of Boys of Summer.
Ryn has one unread text message on her phone. And it's been there for almost a year.
She hasn't tried to read it. She can't. She won't. Because that one message is the last thing her best friend ever said to her before she died.
But as Ryn finds herself trapped in the Denver International Airport on New Year's Eve thanks to a never-ending blizzard on the one-year anniversary of her best friend's death, fate literally runs into her.
And his name is Xander.
When the two accidentally swap phones, Ryn and Xander are thrust into the chaos of an unforgettable all-night adventure, filled with charming and mysterious strangers, a secret New Year's Eve bash, and a possible Illuminati conspiracy hidden within the Denver airport. But as the bizarre night continues, all Ryn can think about is that one unread text message. It follows her wherever she goes, because Ryn can't get her brialliantly wild and free-spirited best friend out of her head.
Ryn can't move on.
But tonight, for the first time ever, she's trying. And maybe that's a start.
December
5
*Ever The Brave by Erin Summerill: After saving King Aodren with her newfound Channeler powers, Britta only wants to live a peaceful life in her childhood home. Unfortunately, saving the King has created a tether between them she cannot sever, no matter how much she'd like to, and now he's insisting on making her a noble lady. And there are those who want to use Britta's power for evil designs. If Britta cannot find a way to harness her new magical ability, her life—as well as her country—may be lost.
Foolish Hearts by Emma Mills: When Claudia accidentally eavesdrops on the epic breakup of Paige and Iris, the it-couple at her school, she finds herself in hot water with prickly, difficult Iris. Thrown together against their will in the class production of A Midsummer Night's Dream, along with the goofiest, cutest boy Claudia has ever known, Iris and Claudia are in for an eye-opening senior year.
Instructions for a Secondhand Heart by Tamsyn Murray: Jonny knows better than anyone that life is full of cruel ironies. He's spent every day in a hospital hooked up to machines to keep his heart ticking. Then when a donor match is found for Jonny's heart, that turns out to be the cruelest irony of all. Because for Jonny's life to finally start, someone else's had to end.
That someone turns out to be Neve's twin brother, Leo. When Leo was alive, all Neve wanted was for him (and all his glorious, overshadowing perfection) to leave. Now that Leo's actually gone forever, Neve has no idea how to move forward. Then Jonny walks into her life looking for answers, her brother's heart beating in his chest, and everything starts to change.
Together, Neve and Jonny will have to face the future, no matter how frightening it is, while also learning to heal their hearts, no matter how much it hurts.
Rules of Rain by Leah Scheier: Rain has taken care of Ethan all of their lives. Before she even knew what autism meant, she was her twin brother's connection to the world around him. Each day with Ethan is unvarying and predictable, and Rain takes comfort in being the one who holds their family together. It's nice to be needed―to be the center of someone's world. If only her longtime crush, Liam, would notice her too…
Then one night, her life is upended by a mistake she can't undo. Suddenly Rain's new romance begins to unravel along with her carefully constructed rules. Rain isn't used to asking for help—and certainly not from Ethan. But the brother she's always protected is the only one who can help her. And letting go of the past may be the only way for Rain to hold onto her relationships that matter most.
12
Beneath the Lies by Amanda Searcy: Flight.
All Kayla Asher wants to do is run. Run from the government housing complex she calls home. Run from her unstable mother. Run from a desperate job at No Limits Food. Run to a better, cleaner, safer life. Every day is one day closer to leaving.
Fight.
All Betsy Hopewell wants to do is survive. Survive the burner phone hidden under her bed. Survive her new rules. Survive a new school with new classmates. Survive being watched. Every minute grants her another moment of life.
When fate brings Kayla and Betsy together, only one girl will survive.
*Freed By Flame and Storm by Becky Allen: For fans of Tamora Pierce and Kristin Cashore comes the exciting and thoughtful social-justice fantasy sequel to Bound by Blood and Sand.
19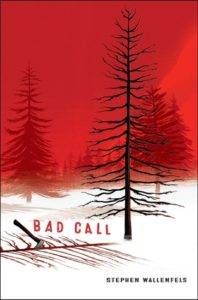 Bad Call by Stephen Wallenfels: It was supposed to be epic. During a late-night poker game, tennis teammates Colin, Ceo, Grahame, and Rhody make a pact to go on a camping trip in Yosemite National Park. And poker vows can't be broken. So the first sign that they should ditch the plan is when Rhody backs out. The next is when Ceo replaces him with Ellie, a girl Grahame and Colin have never even heard of. And then there's the forest fire at their intended campsite. But instead of bailing, they decide to take the treacherous Snow Creek Falls Trail to the top of Yosemite Valley. From there, the bad decisions really pile up. A freak storm is threatening snow, their Craigslist tent is a piece of junk, and Grahame is pretty sure there's a bear on the prowl. On top of that, the guys have some serious baggage (and that's not including the ridiculously heavy ax that Grahame insisted on packing) and Ellie can't figure out what their deal is. And then one of them doesn't make it back to the tent. Desperate to survive while piecing together what happened, the remaining hikers must decide who to trust in this riveting, witty, and truly unforgettable psychological thriller that reveals how one small mistake can have chilling consequences.
Here, There, Everywhere by Julia Durango and Tyler Terrones: Zeus would rather be anywhere than here—Buffalo Falls, the tiny town his family moved to at the end of the school year. Having left all his friends back in Chicago, and with nothing to look forward to except helping out at his mother's café and biking around town with his weird little brother, Zeus is pretty sure this is destined to be the worst summer of his life.
But then he meets Rose.
Rose is funny, beautiful, smart, and an incredible musician; Zeus can hardly believe that someone like her exists, let alone seems interested in being with him.
However, while Zeus is counting down the minutes until he can see her next, Rose is counting down the days until she finds out whether she will be able to leave their small town to pursue her dreams.
As the afternoons spent going on local adventures pass into nights discussing their deepest hopes, Zeus knows that he doesn't have long to convince Rose that what they have is more than a summer fling…if only he's brave enough to seize the chance.
Prince in Disguise by Stephanie Kate Strohm: Someday I want to live in a place where I never hear "You're Dusty's sister?" ever again.
Life is real enough for Dylan-especially as the ordinary younger sister of Dusty, former Miss Mississippi and the most perfect, popular girl in Tupelo. But when Dusty wins the hand of the handsome Scottish laird-to-be Ronan on the TRC television network's crown jewel, Prince in Disguise, Dylan has to face a different kind of reality: reality TV.
As the camera crew whisks them off to Scotland to film the lead-up to the wedding, camera-shy Dylan is front and center as Dusty's maid of honor. The producers are full of surprises-including old family secrets, long-lost relatives, and a hostile future mother-in-law who thinks Dusty and Dylan's family isn't good enough for her only son. At least there's Jamie, an adorably bookish groomsman who might just be the perfect antidote to all Dylan's stress…if she just can keep TRC from turning her into the next reality show sensation.
Shadow Girl by Liana Liu: The house on Arrow Island is full of mystery.
Yet, when Mei arrives, she can't help feeling relieved. She's happy to spend the summer in an actual mansion tutoring a rich man's daughter if it means a break from her normal life—her needy mother, her delinquent brother, their tiny apartment in the city. And Ella Morison seems like an easy charge, sweet and well behaved.
What she doesn't know is that something is very wrong in the Morison household.
Though Mei tries to focus on her duties, she becomes increasingly distracted by the family's problems and her own complicated feelings for Ella's brother, Henry. But most disturbing of all are the unexplained noises she hears at night—the howling and thumping and cries.
Mei is a sensible girl. She isn't superstitious; she doesn't believe in ghosts. Yet she can't shake her fear that there is danger lurking in the shadows of this beautiful house, a darkness that could destroy the family inside and out…and Mei along with them.
Three Sides of a Heart: Stories About Love Triangles edited by Natalie C. Parker: These top YA authors tackle the much-debated trope of the love triangle, and the result is sixteen fresh, diverse, and romantic stories you don't want to miss.
26
Before Now by Norah Olson: Against all odds, Atty and Cole have escaped their lives in Minneapolis, leaving judgmental parents and unsavory circumstances behind. Their getaway was anything but clean, however, and both of them are haunted and hounded by the mistakes of their pasts.
As their old lives begin to catch up with them, they make an unthinkable choice in order to stay together forever. Atty's journal entries offer a telling and poignant look at the decisions that pushed them to the bitter end.
Love, Life, and The List by Kasie West: Seventeen-year-old Abby Turner's summer isn't going the way she'd planned. She has a not-so-secret but definitely unrequited crush on her best friend, Cooper. She hasn't been able to manage her mother's growing issues with anxiety. And now she's been rejected from an art show because her work "has no heart." So when she gets another opportunity to show her paintings, Abby isn't going to take any chances.
Which is where the list comes in.
Abby gives herself one month to do ten things, ranging from face a fear (#3) to learn a stranger's story (#5) to fall in love (#8). She knows that if she can complete the list, she'll become the kind of artist she's always dreamed of being.
But as the deadline approaches, Abby realizes that getting through the list isn't as straightforward as it seems…and that maybe—just maybe—she can't change her art if she isn't first willing to change herself.
The Love Letters of Abelard and Lily by Laura Creedle: When Lily Michaels-Ryan ditches her ADHD meds and lands in detention with Abelard, she's intrigued—he seems thirty seconds behind, while she feels thirty seconds ahead. It doesn't hurt that he's brilliant and beautiful.
When Abelard posts a quote from The Letters of Abelard and Heloise online, their mutual affinity for ancient love letters connects them. The two fall for each other. Hard. But is it enough to bridge their differences in person?
*The Mind Virus by Donna Freitas: Skylar Cruz has managed to shut down the body market that her sister Jude opened, and to create a door to allow App World citizens reentry into the Real World. But as tensions between the newly mingling people escalate, she's not sure if it was the right decision after all. Still reeling from Kit's betrayal, she's not sure of anything anymore.
And for those who are still in the App World, a new danger looms. A virus, set in motion by Jude's actions, is killing off the bodies of those who remained plugged in—and no one knows how to stop it.
It's up to Skylar to once again save the worlds—and only time will tell who will be standing alongside her in the end.