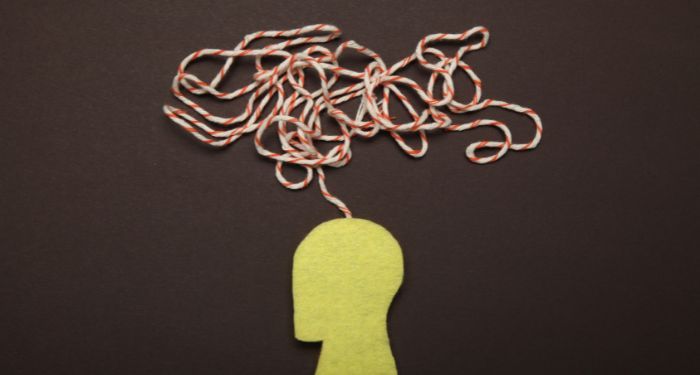 Lists
8 Heartfelt YA Books Featuring Characters With Anxiety
This content contains affiliate links. When you buy through these links, we may earn an affiliate commission.
Over the past couple of years, mental health has become a much more frequent topic of conversation. It's refreshing to find more people discussing mental health with honesty, vulnerability, thoughtfulness, and care. While we still have a ways to go as a society, I'm thankful for how much visibility mental health has now and how the stigma surrounding mental health has lessened. The more people talk about mental health conditions like anxiety, the more the stigma will erode and people will feel less alone in their experiences.
When it comes to anxiety, there are a number of resources available to help teens and young adults, from the American Academy of Child and Adolescent Psychiatry's online resource center for anxiety to Teen Line, The Youth Mental Health Project, and more. Another Rioter created this handy guide to workbooks and books about anxiety as well.
Fiction books featuring characters navigating mental health conditions like anxiety can also provide incredibly impactful representation, emotional validation, and healing. These stories can help readers feel seen in their experiences with anxiety. The young adult years are a particularly unique and tender time of life, and helping teens with anxiety find their experiences in books can be life changing. Below, I've gathered together a selection of YA books featuring characters with anxiety. I hope these books help you or a teen in your life feel comforted and less alone.
8 YA Books Featuring Characters With Anxiety
This emotional YA novel won the 2021 American Library Association's Schneider Family Book Award for its portrayal of depression and anxiety. Author I. W. Gregorio includes a thoughtful note in the book about her experience in the medical field as a surgeon, as well as her own journey with depression. Jocelyn Wu will do whatever it takes to help save her family's Chinese restaurant this summer, and hiring her classmate Will Domenici as a summer marketing intern may be just what the restaurant — and Jocelyn's heart — needs. I appreciated how thoughtfully Gregorio explores Jocelyn and Will's different experiences with depression and anxiety, as well as how therapy can provide support. Plus, the dumpling descriptions in this story are a delicious bonus!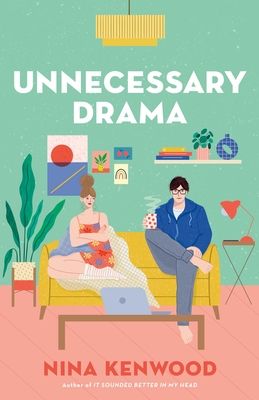 Australian author Nina Kenwood is one of my favorite YA authors. I loved her hilarious and heartfelt book It Sounded Better In My Head, and this new book by her felt just as funny and sweet. With her first year of college beginning in Melbourne, Brooke moves into a sharehouse with two other roommates. While Brooke hoped to get a fresh start in a new city, one of her roommates happens to be her old high school nemesis Jesse. Kenwood creates an incredibly likable and endearing character through Brooke as she navigates her anxiety on top of family, friendship, and romantic drama.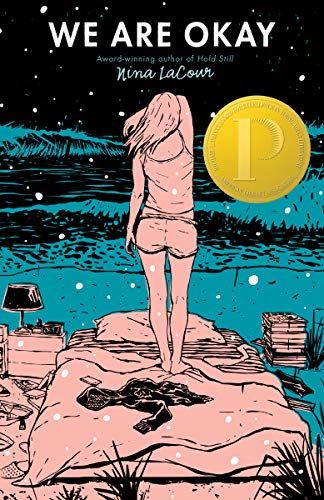 This poignant YA novel by Nina LaCour won the American Library Association's 2018 Michael L. Printz award and it will give you all the feels. The story follows Marin grappling with the loss of her grandpa and choosing to stay on her empty and quiet college campus in New York during winter break. As a snow storm sets in, Marin navigates grief, anxiety, and loneliness. When Mabel comes to visit, Marin will have to face the complicated history and romantic feelings they have for each other.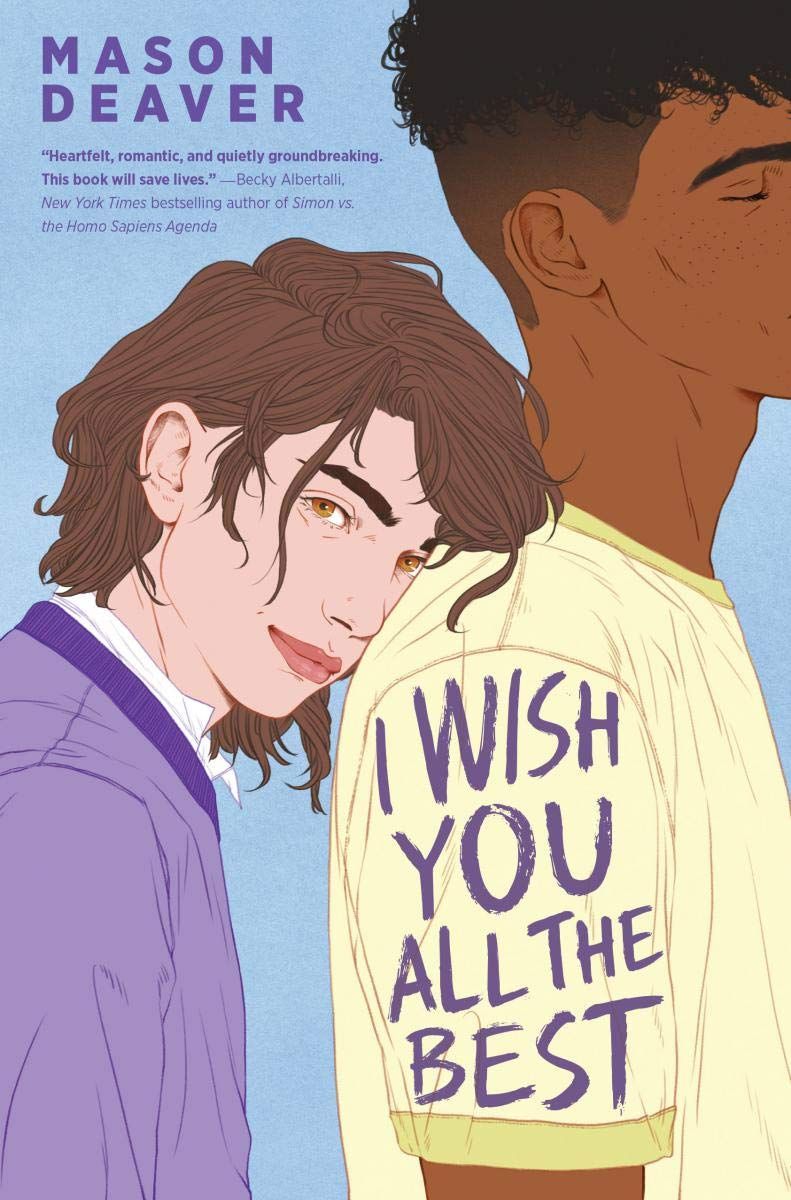 In this book, we meet Ben De Backer, who comes out to their parents as nonbinary, only to be faced with rejection and kicked out of the house. In the wake of this devastating turn of events, Ben moves in with their estranged sister and hopes they can get through the final semester of their senior year. Therapy and a charismatic new friend named Nathan help Ben cope with their anxiety disorder and depression and find a path towards happiness and new love.
Who doesn't love a good locked-in-the-library plot? This sweet YA book by Kasie West promises just that and will give you all The Breakfast Club vibes while also including a protagonist with anxiety. After Autumn Collins gets accidentally locked in the library, she realizes she's not only stuck there for an entire weekend, but troublemaker and loner Dax Miller is locked in with her. Will Autumn's somewhat-boyfriend Jeff come rescue her? Or will she and Dax make surprising new connections with one another?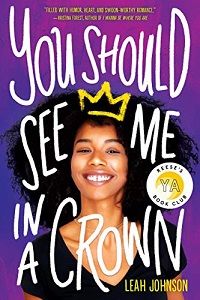 This delightful YA romance by Leah Johnson does an incredible job of exploring the nuances of anxiety and panic attacks and how people can experience anxiety in different ways. The story stars Black teen with anxiety Liz Lighty, who dreams of escaping her small town Indiana life for a chance to study at Pennington College, play in their orchestra, and get one step closer to becoming a doctor someday. When her financial aid falls through, Liz decides to compete for the title of prom queen and a scholarship that could make her dreams a reality. Things get complicated though when Liz catches feelings for the alluring new girl who happens to be after the prom queen crown too.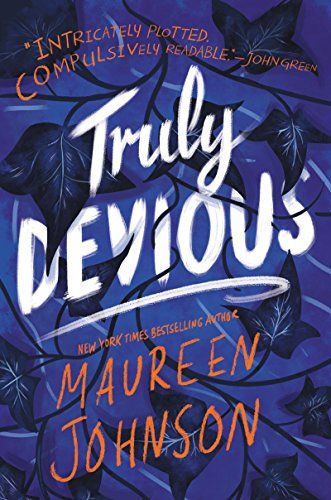 I love that Maureen Johnson's YA mystery series includes a protagonist who has an anxiety disorder. It's refreshing to see this thoughtful and authentic mental health rep come up in books outside of the realistic and contemporary fiction genres. As Stevie Bell begins her first year at the elite Ellingham Academy in Vermont, she plans to finally crack one of America's greatest cold case mysteries involving the school founder's missing wife and daughter.
This emotional story by Mary H.K. Choi follows Penny Lee as she begins her new life at a university in Austin studying writing. Sam dreams of becoming a movie director, but struggles to hold onto this dream as he tries to make ends meet living in the storage room above the cafe he works at. When Penny and Sam meet, a connection grows between them that will become a lifeline. Penny's journey with anxiety in this heartfelt and relatable YA novel is nuanced and authentic.
---
I hope these books and their sweet characters take up space in your heart and stay with you long after you finish reading. If you have anxiety, or have someone in your life who does, I hope these books bring you comfort in knowing you are not alone. For more books about anxiety, you may want to dig into our anxiety related reads. I wish you all the comfort in the world from these books!