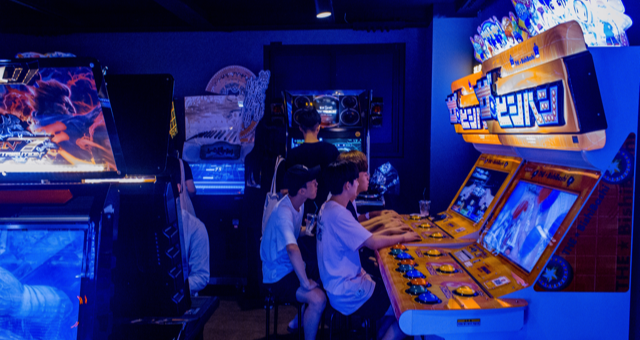 Lists
9 Nail-Biting Books About Teen Gamers
This list of YA books about gamers is sponsored by Simon & Schuster Childrens Publishing.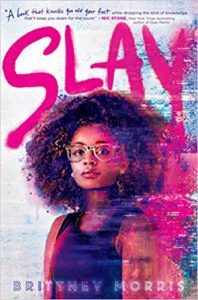 Ready Player One meets Black Panther in this electrifying book Entertainment Weekly called "the YA debut we're most excited for this year." Driven to save the only world in which she can be herself, seventeen-year-old Kiera Johnson must preserve her secret identity as the developer of the online multiplayer game SLAY and harness what it means to be unapologetically Black in a world intimidated by Blackness. But can Kiera protect the game without losing herself in the process?
---
Computer games are often said to be the cause of all of society's ills, especially any ills that particularly affect young people. Whether they're being blamed for inciting violence or destroying children's attention spans, games are usually portrayed as a negative influence on the young. Of course, reality is a lot more complex than that, and video games, like every other form of media, can be good, bad, or neutral, depending on a whole host of factors. Even the stereotype about computer games being for kids isn't totally accurate – research shows that more adults than children regularly play. That said, computer games are an important part of life and recreation for many young people, and so it's not surprising that a slew of books about teen gamers have sprung up as a result. Here are some fantastic options for every teenage gamer to add to their TBR pile.
The Battle by Karuna Riazi
This fast-paced sequel to Karuna Riazi's debut, The Gauntlet, sees Ahmad Mirza, younger brother of The Gauntlet's heroine Farah, facing down evil gamemaster The Architect for a second time. Ahmad is now in middle school, and struggling to make friends – so a new VR game seems the perfect way to catch the attention of his classmate Winnie. Young gamers will love the mix of virtual reality, board games, and good old-fashioned peril.
Feed by M.T. Anderson
The dark side of wearable tech, along with capitalism and consumerism, is played out to its tragic ends in Feed. Titus and his friends have grown up completely immersed in the internet, with everything from IMs and information to games, drama series, and online stores accessible from the feed inside their heads. When Titus meets Violet, who had her feed installed later in life and so is something of a digital outsider, he begins to question the assumptions he's always made about his world. Aimed at older readers, Feed is a particularly good recommendation for young activists who love thinking critically about our corporate reality.
The Homeward Bounders by Diana Wynne Jones
Taking immersive gaming to a new level, this lesser-known novel by queen of fantasy Diana Wynne Jones sees our universe, and many others, treated as squares on a vast gaming board by a group of terrifying demons known only as Them. The story follows Jamie, a young adventurer forced to become a Homeward Bounder and travel the worlds, trying to get back to his original world so he can carry on with his life. Bleaker than Howl's Moving Castle or the Chrestomanci series, The Homeward Bounders will appeal to readers at the higher end of middle grade.
In Real Life by Cory Doctorow and Jen Wang
In this gorgeous graphic novel, Anda, a young gamer, spends most of her time playing the MMORPG Coarsegold Online, and thinks that her favourite fictional world is simple – until she meets a young gold farmer who's breaking the game's rules by necessity. With two fantastic female gamers and a totally immersive world, In Real Life is perfect for comics fans who love open-world gaming.
Shade's Children by Garth Nix
A little like The Homeward Bounders, this dystopian, older teen novel by the author of the Old Kingdom series sees the world turned into a gaming board by a group of evil outsiders. Everyone over the age of 14 was vanished, and the remaining children are kept in dorms until their 'Sad Birthday', when they too turn fourteen and have their bodies harvested to create monsters that fight battles for the Overlords. A group of escaped children, overseen by the mysterious Shade, try to overthrow their oppressors, but soon find that there's more to the game than they've previously suspected.
The Leveller by Julia Durango
Virtual bounty hunter Nixy makes her living by pulling teenage players out of the MEEP, a huge open-world MMORPG. She's usually hired by their parents to make sure that their kids spend at least some time offline, but when she's tasked with finding Wyn, son of the original developer of the MEEP, she has to go deeper than ever into this labyrinthine world. Teens who love a healthy mixture of sci-fi and romance will enjoy The Leveller – and there's a promised sequel on the way.
Rush by Eve Silver
Combining parallel worlds, alien invasions, and all-teen mission squads, Rush is the story of Miki, who is pulled out of her old life following an accident and given the job of defending reality from the mysterious alien race, the Drau. With plenty of action, adventure and drama, this story plays strongly on the video game motif, making it a great read for dedicated gamers who love an alien invasion blockbuster.
Dangerous Reality by Malorie Blackman
If you know a reader who's perhaps a tad too young for Rush or The Leveller, Dangerous Reality might be right up their street. Dominic's genius mother has created VIMS, the Virtual Interactive Mobile System, a totally immersive virtual world. However, all is not well in VIMS, and Dominic soon begins to uncover conspiracies, industrial sabotage, and secrets that could destroy everything he and his mother hold dear.
Warcross by Marie Lu
Another story in the 'corrupted virtual world' genre, Warcross has a twist – it follows Emika, a hacker who makes her living tracking down people who place illegal bets. Emika's skills are so sought-after that she's soon approached by the creator of the game, who wants her to uncover a security problem at the latest tournament. Sounds easy, right? Of course, there's so much more to what's happening in the game of Warcross than Emika initially believes. With gorgeous descriptions of a futuristic Toyko and a plethora of virtual worlds, this is a story that will draw readers in as easily as the titular game.
---
It's easy to see why books about teen gamers are so popular – they open up fantastic worlds, where young heroes have access to physics-defying powers and can shape their own destiny. The best games are the ones that have a good story, and there are plenty of good stories out there that centre around games. For more recommendations, try 4 of the Best Gamer Romances. If you're looking for a brilliant story to play through yourself, get some ideas from Great Books That Aren't Books.