Newsletter 1
5 YA Adaptations Lionsgate Should Make (Instead of More TWILIGHT Movies)
This content contains affiliate links. When you buy through these links, we may earn an affiliate commission.
This is a guest post from Kristen Carter. Kristen is a writer, living and working in Philadelphia. In addition to being a full-time student, she works as a Freelance Reviewer for Booklist. In her spare time, she enjoys reading YA lit, watching TV, and sleeping in late. Follow her on Twitter @kncwrites.
---
Lionsgate CEO Jon Feltheimer recently expressed that The Hunger Games and Twilight franchises have "more stories to be told." He implied that the studio is open to fresh installments and spinoffs, but only if they can get Twilight author Stephenie Meyer and Hunger Games creator Suzanne Collins on board.
However, the general public has moved on. It makes complete sense; we are in the era of reboots, remakes, and revivals–which can lead to fatigue. I say this as someone who was dying for a spinoff of Renesmee "Nessie" Cullen and Jacob Black. Instead of revisiting those worlds, I think Lionsgate should option these five books.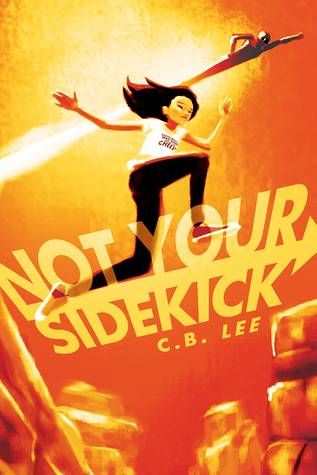 Not Your Sidekick by C.B. Lee
Born into a family of superheroes, Jessica Tran is resigned to a life without superpowers. While looking to beef-up her college application, she discovers the perfect internship…but it turns out to be for the town's most vile supervillain. What starts as a fun way to spite her superhero parents quickly takes a dangerous turn when she uncovers a plot larger than heroes and villains altogether.
With the success of Spiderman: Homecoming, it would be great to see a different take on the superhero genre. This book centers those who are usually left out of the narrative and gives them a chance to tell their own story. It has a host of queer and multicultural characters who would make for an exciting cast.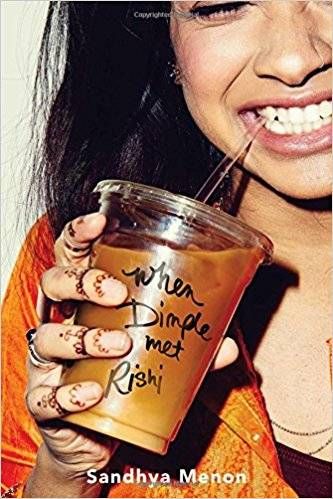 When Dimple Met Rishi by Sandhya Menon
After graduation, Dimple Shah is ready to attend her summer program for aspiring web designers. It will mean a break from her family; more specifically, her mother who is trying to find her the "Ideal Indian Husband." Rishi is a hopeless romantic. So when his parents tell him that Dimple, his future wife, will be attending the same program, he will do everything he can to woo her. Except their first encounter doesn't go quite as planned.
This book is a sweet romantic comedy that uses the classic trope: when opposites attract. Rishi is geeky but charming, and Dimple is driven and passionate. It also touches on what it means to be a first-generation Indian American and navigating between those two cultures, something we don't see enough of in YA movies.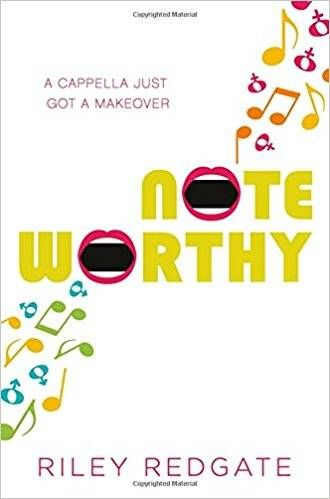 Noteworthy by Riley Redgate
Jordan Sun is entering her junior year at Kensington-Blaine Boarding School for the Performing Arts, with high hopes that she will finally get cast in the school musical. But when she gets denied for the third-year in a row, she decides to take drastic measures. If she doesn't do something, her future at Kensington-Blain and college applications are at risk. A spot opens up on the Sharpshooters, an all-male acapella group. Jordan auditions dressed as a boy and turns out to be just what they need.
This book is a cross between Pitch Perfect and She's the Man. While being immersed into the world of being a boy, Jordan slowly changes and adapts her perspective on topics. It confronts what it means to be a boy or girl, and it has a multicultural and queer cast of characters that would make for a fun watch.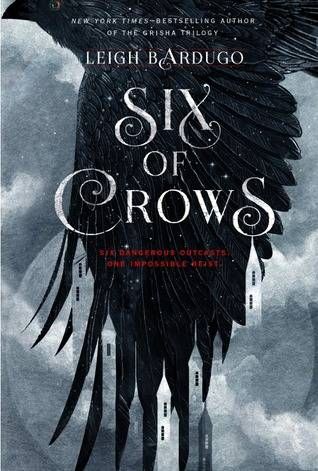 Six of Crows by Leigh Bardugo
Kaz Brekker has been offered the opportunity of a lifetime. But to claim it, he has to pull off a daring heist. Kaz needs a crew for this suicide mission, and he knows who to recruit: six of the deadliest outcasts. Together, they might be able to pull it off…if they don't kill each other first.
Six of Crows is destined to be made into a movie because one word: heist! Who doesn't like a heist film? And we would get a cast of six compelling characters each with a unique personality and set of skills. It could be the YA Ocean's Eleven.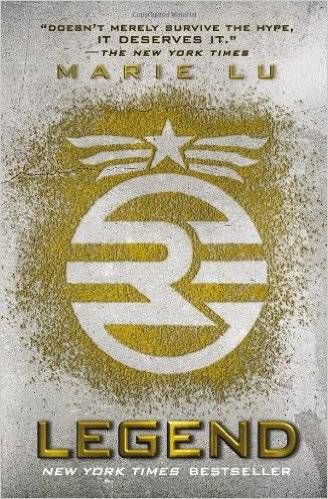 Legend by Marie Lu
The United States has turned into The Republic, a nation constantly at war with its neighbors. June is a prodigy being groomed for success in the military while Day is the country's most wanted criminal. From two different worlds, they cross paths when June's brother dies and Day becomes the prime suspect. In a shocking turn of events, the two uncover the truth of what has brought them together, and the lengths their country will go to keep its secrets.
This book contains the opposites attract trope, filled with political intrigue and a huge dose of drama. All things that make for a compelling YA dystopian, one might say it's similar to The Hunger Games.
Lionsgate doesn't have to move backward and rehash the same material. They could be the leading studio for YA adaptations if they move forward instead and seek new YA books to adapt. They have a solid foundation thanks to The Hunger Games and Twilight, and they should continue to build off of that.
What YA books do you think Lionsgate should option next?
Save