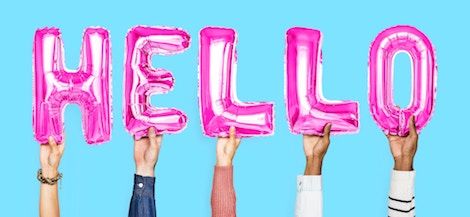 Fiction
Is It Me You're Looking For? Strong Characters for World Hello Day
This content contains affiliate links. When you buy through these links, we may earn an affiliate commission.
World Hello Day comes around every November 21, and it always makes me think about strong characters in fiction. If you don't know, the aim of the day is to promote world peace through kindness, and people participate by introducing themselves to strangers. What a concept, to view each other as living breathing human lives instead of as stereotypes! Even if you are reading this list after the official day has passed, it never hurts to read a bookish reminder for more kindness and thoughtfulness.
In honour of that, here are 5 novels that represent real people well, allowing the reader to "meet" strangers through their in-depth characterization. These books are like a sort of hello being exchanged between reader and character: you meet, experience their lives, and by the end, saying goodbye hurts. The depth of writing can immerse the reader in a way that is truly enthralling because you genuinely care. These people represent people you know, or people you've seen. If you're interested in books that simply have multiple narrative points of view, you can find find a list for that here.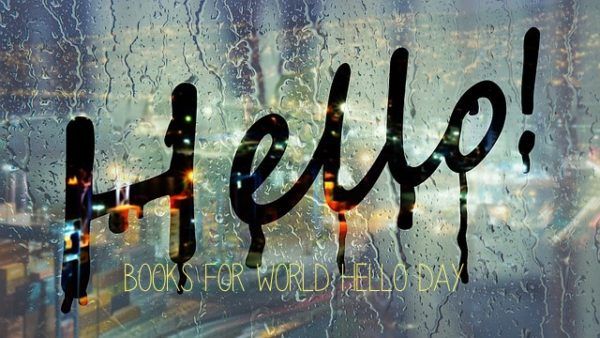 A novel that really brings the reader into 1948 Britain and the lives of the four main characters (Gilbert, Hortense, Queenie, and Bernard). I felt like I knew them all intimately—each one takes their turn narrating—and I was sad to leave some of them behind (Bernard, bye). A story of immigration, Gilbert and Hortense leave Jamaica for a better life in London and discover that it is a far more challenging existence than they expected. At times the book can be absolutely devastating, but it's such a brilliant read.
Listen, it's no secret that Skippy dies. Still, even with advance notice, I was really bummed about it. A glorious brick of a novel (though some editions come as three skinnier novels), this is an epic mystery-slash-coming of age novel. The characters are boldly weird and the writing will throw you into a real shaky laundry machine of emotions. Poor Skippy. Don't worry about me telling you what it's about, just read it. It's funny, tragic and offbeat—what more can be asked of a novel?
I read this book in one go, on a train ride from Montreal to New York. The setting, a Mennonite colony in the Mexican state of Chihuahua, was nothing I'd read before. Irma Voth, 19 and unhappily married, is a Mennonite whose life is blown open by the arrival of a boho film crew. Estranged from her family because she married a Mexican, she eventually grabs her younger sister and takes a job as translator for the visiting film crew. The novel takes plenty of twisty turns before we leave Irma behind, and in Toews's usual way it deftly balances humor with deep sadness.
For this collection of short fiction, Zadie Smith asked 25 writers to create a character and dive deep. Each story focuses on that character's experience. It's a powerhouse collection of literary fiction, bursting with strong writing by Hari Kunzru, Edwidge Danticat, Jonathan Lethem, and Miranda July, among others. I loved this collection and it led me to explore further the works of authors that I hadn't read much of before.
I rarely read historical fiction (though, weirdly, this list contains two). This novel, set during the London Blitz, is graced with many wonderful characters. Centered on the unusual friendship between a young orphan, Noel, and Vera, whose life is just caring for her bitter mother and lazy son. Noel is bookish and clever, while Vera is well-meaning but desperate for money. Eventually these two find each other and form a plan to make money. The writing is full of such heart and wit, and readers will miss Vera and Noel when the book is done.
Those are my choices for super strong characters in fiction. Do you have any of your own? Finishing each of these books left me feeling a bit lost, like saying goodbye to a friend that you won't see for a long time. I'd love to hear your suggestions in the comments.