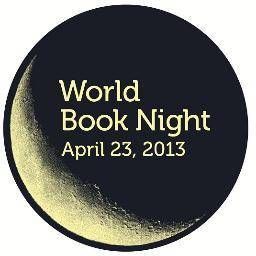 News
World Book Night Announces 2013 Book Selections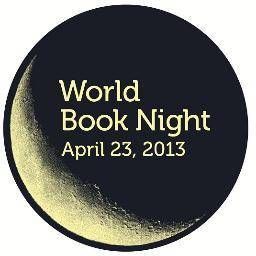 World Book Night is an international "celebration of books and reading" wherein volunteers give away books to those in their community who are not regular readers. Last year, over 80,000 people signed up to be book givers, and over 2.5 million books were given away across the United States and parts of Europe. Next year's World Book Night has been scheduled for April 23, 2013, and today the list of giveaway books was announced.
How Are the Books Selected?
"Each year, 30 books are chosen by an independent panel of librarians and booksellers. The authors of the books waive their royalties and the publishers agree to pay the costs of producing the specially-printed World Book Night U.S. editions. Bookstores and libraries sign up to be community host locations for the volunteer book givers." (from the WBN website)
And The Winners Arrreeee

The Handmaid's Tale
by Margaret Atwood
City of Thieves
by David Benioff
Fahrenheit 451
by Ray Bradbury
My Antonia
by Willa Cather
Girl With a Pearl Earring
by Tracy Chevalier
The House on Mango Street
by Sandra Cisneros (both English and Spanish editions)
The Alchemist
by Paulo Coelho (also available in both English and Spanish editions)
The Language of Flowers
by Vanessa Diffenbaugh
The Worst Hard Time
by Timothy Egan
Bossypants
by Tina Fey
Still Alice
by Lisa Genova
Looking for Alaska
by John Green
Playing for Pizza
by John Grisham
Mudbound
by Hillary Jordan
The Phantom Tollbooth
by Norton Juster
Moneyball
by Michael Lewis
The Tender Bar
by J.R. Moehringer
Devil in a Blue Dress
by Walter Mosley
Middle School: The Worst Years of My Life
by James Patterson
Good Omens
by Terry Prachett and Neil Gaiman
The Lightning Thief
by Rick Riordan
Population 485
by Michael Perry
Montana Sky
by Nora Roberts
Look Again
by Lisa Scottoline
Me Talk Pretty One Day
by Me Talk Pretty One Day
The No. 1 Ladies Detective Agency
by Alexander McCall Smith
Glaciers
by Alexis M. Smith
A Connecticut Yankee in King Arthur's Court
by Mark Twain
Salvage the Bones
by Jesmyn Ward
Favorite American Poems
edited by Paul Negri
How Do I Sign Up as a Giver?
You can apply to be a giver on the World Book Night website.