Children's
17 Wonderful Wordless Picture Books Everyone Can Love
This content contains affiliate links. When you buy through these links, we may earn an affiliate commission.
Wordless picture books are great for so many reasons. They emphasize art, provide important literacy skill building opportunities for young children like storytelling and context recognition development, and are a great source for imagination. I went through a huge list of picture books without words and pulled out my favorites. All of these wordless picture books feature beautiful illustrations, plots with great heart, and fun surprises at every turn of the page.
Journey by Aaron Becker
A lonely girl draws a magic door on her bedroom wall and through it escapes into a world where wonder, adventure, and danger abound. Red marker in hand, she creates a boat, a balloon, and a flying carpet that carry her on a spectacular journey toward an uncertain destiny. When she is captured by a sinister emperor, only an act of tremendous courage and kindness can set her free. Can it also lead her home and to her heart's desire?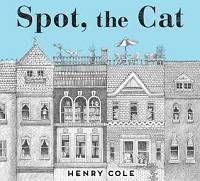 Spot sneaks away from home by way of an open window to go on a wordless journey through the city. Follow Spot as he weaves through busy city streets, visits a farmers market, wanders into a park full of kite-flyers, and beyond. But while Spot is out on his adventure, his beloved boy owner is looking for him—seeming to just miss him every time.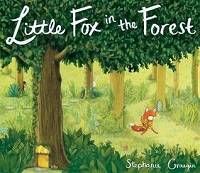 When a young girl brings her beloved stuffed fox to the playground, much to her astonishment, a real fox takes off with it! The girl chases the fox into the woods with her friend, the boy, following close behind, but soon the two children lose track of the fox. Wandering deeper and deeper into the forest, they come across a tall hedge with an archway. What do they find on the other side? A marvelous village of miniature stone cottages, tiny treehouses, and, most extraordinary of all, woodland creatures of every shape and size. But where is the little fox? And how will they find him?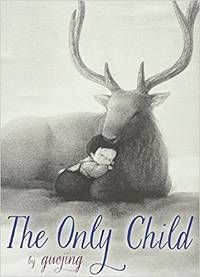 A little girl—lost and alone—follows a mysterious stag deep into the woods, and, like Alice down the rabbit hole, she finds herself in a strange and wondrous world. But…home and family are very far away. How will she get back there?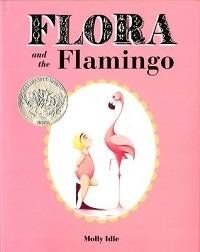 Flora and her graceful flamingo friend explore the trials and joys of friendship through an elaborate synchronized dance. With a twist, a turn, and even a flop, these unlikely friends learn at last how to dance together in perfect harmony.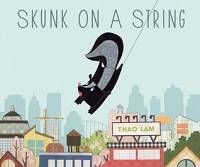 In Skunk on a String, we meet a skunk who has been tied to the tail of a balloon. Try as he might, the persistent critter can't get anyone to untie him. In this wordless story, he is shooed and swatted through a bustling parade, past the windowpanes of the city's apartment buildings with their diverse, busy inhabitants, then up to the construction cranes high above the city. He floats through the zoo, into traffic, under water, and eventually lands atop a Ferris wheel. When he finally unties himself, the skunk misses the aerial life—so he comes up with an inspired way to fly again.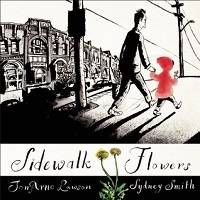 A little girl collects wildflowers while her distracted father pays her little attention. Each flower becomes a gift, and whether the gift is noticed or ignored, both giver and recipient are transformed by their encounter.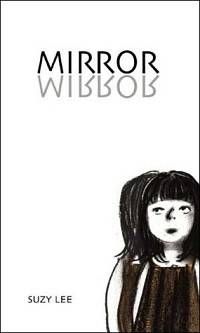 Mirror is visual tour-de-force that requires no words to tell its universal tale. Author and illustrator Suzy Lee masterfully creates a world where a little girl explores and dances—at first cautiously, later exuberantly—with her reflection in the mirror. When discord between the girl and her reflection surfaces, Lee's unforgettable story provides a gentle reminder that our actions have consequences.
Float by Daniel Miyares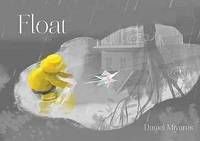 A little boy takes a boat made of newspaper out for a rainy-day adventure. The boy and his boat dance in the downpour and play in the puddles, but when the boy sends his boat floating down a gutter stream, it quickly gets away from him. So of course the little boy goes on the hunt for his beloved boat, and when the rain lets up, he finds himself on a new adventure altogether.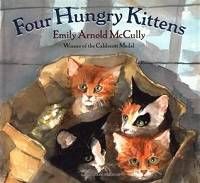 Emily Arnold McCully tells the rambunctious tale of four kittens whose mama has gone off hunting for food. When she accidentally gets shut up in the feed barn, the kittens are free to go exploring. But their mischief-making leads to a run-in with a hungry hawk! Luckily, help comes their way from the most unexpected of places.
South by Patrick McDonnell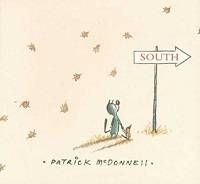 When a little bird awakens to find that all of his friends and family have gone south for the winter, it takes a surprising friendship with Mooch the cat to help him find his way.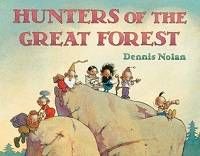 On a warm night, a band of hunters sets out on a journey. As they travel over hills, through thickets of trees, and around mountains, nothing will keep them from their ultimate goal. What that goal is may surprise you.
Two kids plant mysterious seeds, and up grows a remarkable flowering vine, out of which emerges an even more remarkable big white bear. On his head is a top hat, a hat that allows him to work all kinds of magic that day. He pulls monkey after monkey from the hat, blows bubbles in amazing shapes, and transforms flowers into spectacular floating sea creatures.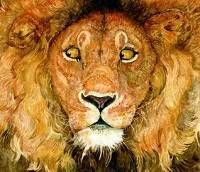 In award-winning artist Jerry Pinkney's wordless adaptation of one of Aesop's most beloved fables, an unlikely pair learn that no act of kindness is ever wasted. After a ferocious lion spares a cowering mouse that he'd planned to eat, the mouse later comes to his rescue, freeing him from a poacher's trap.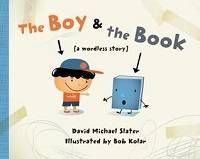 A library book tries desperately to evade the destructive clutches of a little boy. What drives the Boy, however, is enthusiasm and love—not malice—and the Book eventually responds in kind, accepting his rough but worthy fate.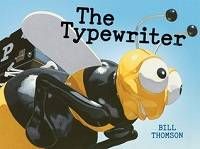 When three children discover a typewriter on a carousel, they are transported on an adventure of their own creation—complete with a giant beach ball and a threatening crab.
Fish by Liam Francis Walsh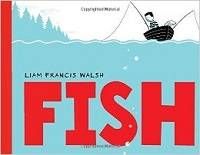 A boy and his dog embark on a fishing journey. Their first catch of the day: a big fat letter F. Their second? A slippery I. After an epic journey beneath the lake's surface, they find what they came for—a FISH, along with some unanticipated menace from a few other letters.
Do you have favorite wordless picture books? Let us know in the comments!