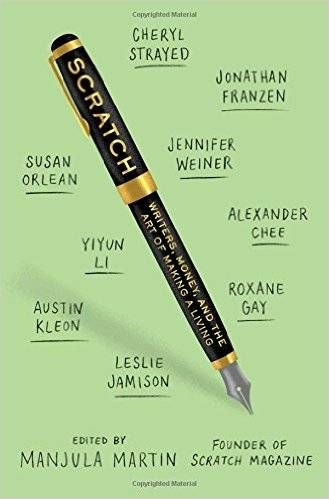 Giveaways
Win SCRATCH edited by Manjula Martin!
A lot of people want to be writers. Probably more want to make money from writing. In Scratch, a wide range of authors talk about the side of writing that doesn't get talked about enough: making cold hard cash.
Here's the official synopsis: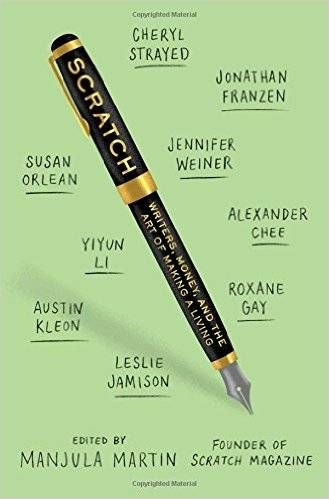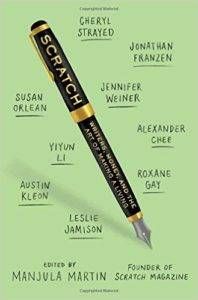 A collection of essays from today's most acclaimed authors—from Cheryl Strayed to Roxane Gay to Jennifer Weiner, Alexander Chee, Nick Hornby, and Jonathan Franzen—on the realities of making a living in the writing world.
In the literary world, the debate around writing and commerce often begs us to take sides: either writers should be paid for everything they do or writers should just pay their dues and count themselves lucky to be published. You should never quit your day job, but your ultimate goal should be to quit your day job. It's an endless, confusing, and often controversial conversation that, despite our bare-it-all culture, still remains taboo. In Scratch, Manjula Martin has gathered interviews and essays from established and rising authors to confront the age-old question: how do creative people make money?
We're giving away 5 copies of Scratch to Book Riot readers, thanks to our friends at BookBaby. One of these lucky winners will also win $500 credit on any BookBaby order over $500.
To enter, fill out the form below, including signing up for BookBaby's newsletter. Register with BookBaby to access countless resources for authors – free how-to guides, exclusive eBook access, weekly blog and email updates – and that's just the free stuff! When your book is ready for the masses BookBaby will help prepare, design, format, produce, and distribute your book – you can even receive a single copy of your book for just $19.
The giveaway is open until March 8th at 11:59pm eastern time and is open to U.S. residents. Winners will be notified via email. Complete giveaway rules are available here.
Alright, time to enter. Good luck.