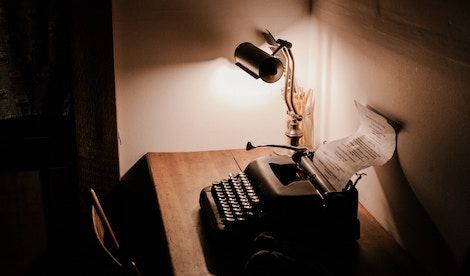 Horror
A Taste for Blood: Why I Write Horror
This content contains affiliate links. When you buy through these links, we may earn an affiliate commission.
This post on horror writing is by Sophie Jaff, a Dramatist Guild Fellow and the author of Love is Red and Crown of Stars, published by Harper Collins and in at least five languages she wants to learn but never will. Other published work includes the libretto A Shelter in Our Car and children's book The Adventures of Lula The Discontented Cow. She lives in New York with her ridiculously handsome Mexican husband and awesome toddler. Follow her on Twitter @sophjaff. You can read more of Sophie's musings on her newly launched blog: MOMMY DARKEST.
---
Since I can remember, I have always been drawn to the dark, the twisted, the eerie. Horror. By eight I was terrifying my little sister with stories of rabid hamsters, possessed playroom cupboards, and monsters that lived in the drains (I would just like to point out that she grew up to run political campaigns, so she clearly also developed a hunger for evil). But if I had to narrow it down, here are a few specific reasons.
I was bullied at school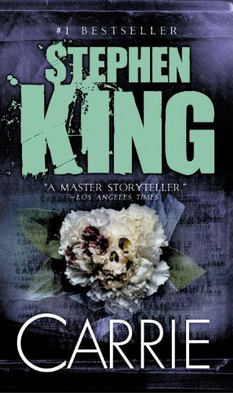 Well, obviously, right? The whole theme of the outcast is a staple with writers regardless of genre, from Salinger's Catcher in the Rye to Stephen King's Carrie. It used to be a prerequisite for us quirky types, before nerds were cool, glasses became a fashion accessory, and social media created a multitude of platforms to help us express ourselves. I experienced it all: school uniform flushed down the toilet, objects thrown at me, horrible nicknames, and being generally traumatized until I woke screaming in the night. So now I don't just ignore Facebook friend requests of the people who cheerfully tortured me, I get to put them in my work and enact revenge through each murderous stab of my keyboard. It confirms my belief that revenge is a dish best served paperback.
I was single in New York. For many, MANY years.
Long ago an editor asked me "What makes you want to write horror?" My answer to her was that after dating for over a decade in New York, it seemed like the most natural progression. She assumed I was joking, but dating in one of the toughest cities in the world can take its toll and writing was my way of working through my conflicting feelings of hope, disappointment, rage, and hilarity. In my books I got to control the situations and could illustrate what the perfect man would say or do. Admittedly, he did end up killing the majority of his dates, which speaks volumes about either the men I dated and/or my trust issues. This was before I met my fabulous husband, who keeps his psychopathy well in check.
Losing the guilt.
In "real life" I am a highly guilty, anxious, doubtful person who questions herself continuously. I am your typical people pleaser, and yet my main character in Love is Red, The Sickle Man, is a seductive murderous serial killer who stalks through the world, without remorse, shame, fear, or doubt. He enjoys all that life has to offer, he lives in the moment, he takes what he wants. Writing him was like flying, I was no longer restrained by the bonds of gravity. (Is this what it feels like to be an older white male?) In Crown of Stars, my character Margaret is scorned and shunned by her entire village. Despite her circumstances (being female during the Medieval ages) she still manages to kick ass, becomes a powerful witch and seduces whom she desires. Writing these characters was a joy and allowed me to exorcise my demons. Which meant I was less tempted to break all the windows with a baseball bat when my subway was delayed yet again due to "train traffic ahead of us."
It's Only a Story.
I think it's safe to say that world has gone completely crazy, so one of the best things about reading a scary book is that you can always say "Thank God, it was only a story." As opposed to turning on the actual news. At least in my work, the good guys have a fighting chance. There is some sort of logic and rationality regarding the chaos
I also find it fascinating that although women are the main consumers of true crime, mystery, and the paranormal, we are not the perpetrators of the majority of crime. We seem to be able to embrace the darkness and get our kicks through fiction, rather than resorting actual acts of violence. Surprise, surprise.
I'm NOT Sorry.
In my day to day interactions with people, I apologize a lot. I say "sorry" when someone bumps into me, "sorry" when I ask a question and "sorry" instead of "excuse me."
When I'm writing, I'm not sorry. I'm not trying to make myself less threatening or smaller. I'm content to be as scary as hell and larger than life, because that's my job. Because writing horror is powerful, it's sexy and raw and cathartic and frightening and fun. It's about taking control of the narrative and exploring your darkest depths. And I love the company I keep: Shirley Jackson, Mary Shelley, Margaret Atwood, Joyce Carol Oates, Tananarive Due…who wouldn't want to be associated with these amazing writers?
Writing horror is badass. To do it you have to be ambitious, tough, clear-headed, decisive, and unapologetic. Qualities I—and I'm assuming other women—will need to access now more than ever in these days of turbulence and change.
Above all, I believe women have a natural propensity towards writing horror (I am currently dealing with my iron-willed toddler) and I strongly encourage more women to give it a try—there's nothing like a great, terrifying read to get the circulation flowing.
Well, almost nothing. There's always chocolate.
And knives.