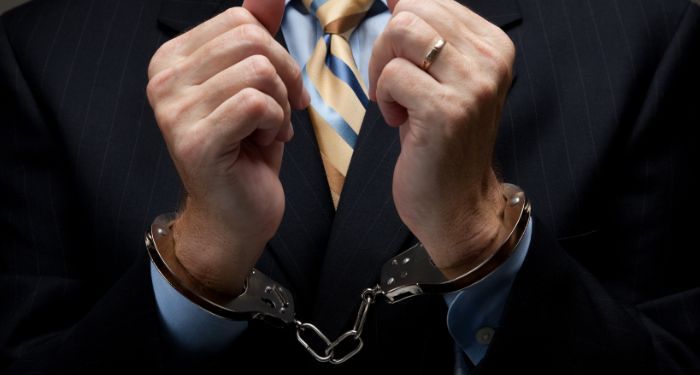 Lists
Grifters and Swindlers and Cons, Oh My! 10 Riveting White Collar Crime Books
This content contains affiliate links. When you buy through these links, we may earn an affiliate commission.
Before we get to white collar crime books, the first question we must ask: what exactly is white collar crime? Basically, white collar crimes are financial crimes typically perpetrated by "white collar" workers, i.e. people of a higher social class than so-called "blue collar" laborers. One might say theirs are crimes of greed rather than crimes of desperation. The way "white collar criminal" is used in modern parlance has implications of crimes that are more abstract, perhaps victimless. These are not the criminals to be feared, right?
And hoo boy, is there a lot to unpack there. While white collar crimes aren't generally violent, the violence is often just a step away. If someone is laundering money, for example, that money can be coming from decidedly violent activities, like sex trafficking. And despite the glow-up Elizabeth Holmes has tried to manifest, her crimes had real ramifications for thousands of people who received inaccurate medical information.
White collar criminals often get off with the proverbial slap on the wrist. One study of why judges are so lenient on these kinds of criminals found that judges believe a year in prison for a white collar criminal is actually more punitive than 3-4 years in prison for someone who is convicted of "street crime." I don't have all day to rant about that. But suffice it to say it's wildly dehumanizing to people with lower social standing. There's also an argument that punishments are less harsh because the recidivism rate is lower. Meanwhile, Billy MacFarland announced Fyre Fest 2 is coming.
So let's learn some more about these criminals with white collar crime books. The grifters, the swindlers, the scammers, the forgers, the frauds. Whether they're craven ghouls or weirdo hucksters you find yourself rooting for, their stories are decidedly fascinating.
---
For more, check out books about scams curated by a fan of The Dream podcast, as well as nonviolvent true crime books. (It's no coincidence Bad Blood shows up on all three; it is the GOAT.) Then make sure all your passwords are secure and that you haven't invested any money in something that sounds too good to be true. Because it probably is, and your story doesn't need to be featured in any future white collar crime books.