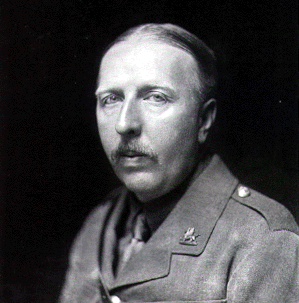 This content contains affiliate links. When you buy through these links, we may earn an affiliate commission.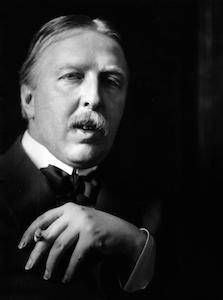 The symmetrically named Ford Madox Ford was actually born Ford Madox Hueffer on December 17, 1873. He changed his name in 1919, presumably because he thought it sounded too Germanic in the aftermath of World War I. Although Ford wrote some of the greatest wartime fiction of the 20th century, perhaps his greatest contribution to the literary world was through his work as an editor and publisher. As head of The English Review and The Transatlantic Review, Ford published works by Thomas Hardy, H.G. Wells, Joseph Conrad, Henry James, William Butler Yeats, James Joyce, Ernest Hemingway, Ezra Pound, and many other literary greats. (Fun fact: Ford was Hemingway's model for the character Braddocks in The Sun Also Rises.) Though not as widely read as many of the writers he influenced, Ford's lasting impact on modern literature through his editorial work, criticism, novels, and poetry is undeniable.
Ford's most popular book, The Good Soldier tells the story of two couples–John and Florence Dowell and Edward and Leonora Ashburnham–from John's perspective. The four are friends who frequent the same German spa to treat Edward and Florence's heart conditions, but behind the façade of happy friendship is a web of lies and betrayal. I've always been interested in the continuities and contradictions of an author's work and personal life. The Good Soldier is interesting in this regard because one of its more obvious themes is the destructive and destabilizing nature of adultery, an odd choice in light of Ford's multiple affairs.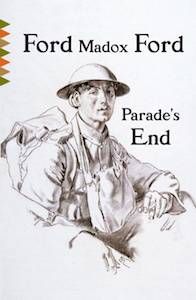 Parade's End is a tetralogy of novels published between 1924 and 1928 and has been hailed as the greatest war novel of the twentieth century. It's the story of Christopher Tietjens, "the last Tory" in England, navigating the enormous social, political, and cultural changes of early twentieth century Britain. Christopher marries a fickle and self-indigent socialite named Sylvia who enjoys making him suffer. Soon he begins an unconsummated love affair with Valentine Wannop, a young suffragette. Meanwhile, World War I sweeps through Europe like an inferno, leaving the England Christopher knew in ashes.
Rarely do film adaptations live up to their printed counterparts, but it should be noted that an excellent BBC production written by Tom Stoppard was released in 2012. Parade's End is an exceptionally difficult novel to adapt for the screen (it was attempted in 1964 with a production starring Judi Dench), but I think the creators succeeded brilliantly with this attempt.
The Fifth Queen is a trilogy that gives a fictionalized account of the courtship and marriage of Catherine Howard, Henry VIII's fifth wife. Widely regarded as one of the best historical fiction novels of the twentieth century, The Fifth Queen portrays Catherine as more than the flighty and self-centered temptress she is often portrayed as.