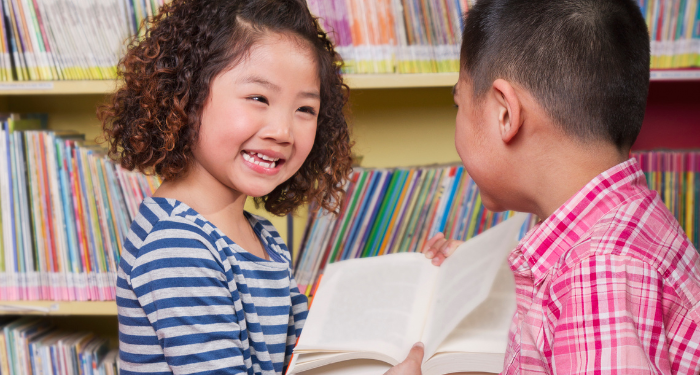 So you've got a lot of books and you're not sure what to do with them. Your shelves are full. You've got too many to count. Or you've got books that you enjoy, but you don't want to keep. You had your time with them and now you're hoping to find them another home.
There are many things you could do with extra books, but if you have a lot of certain types of books, like kids' books, you may want to find a specific place to donate them. As a booklover and educator, the more books that get into a kid's hands, the better. For some families, that isn't always possible. When donating kids' books, I think it should be less about getting rid of them and more about helping them get to young readers. The good news is that there are several ways to do that! You can start by finding the right organization, family, or school. How you move forward will depend on where you're located and your ability to travel and transport the books. I've got a few tips to help you select a place to donate kids' books. Read on to find out!
Where to Donate Kids' Books
1. Find a Friend
I think it's always important to start close and work your way out farther. If you know a family or friend that has kids, ask them if they'd like your books! If they don't want them, they might know a family that does.
I'd also encourage you to reach out via social media. Post on Facebook, Facebook Marketplace, Instagram, and Twitter. If no one wants them, they may know someone who will.
2. Send Them To Schools!
As a teacher, I am begging you: please give me your books. If I won't use them, then I'll find a proper place for them. I can't speak for all teachers, but I can say that I'd rather have books to go through than not. Ideally, you'd give the books to a specific teacher so they can decide if they want it in their classroom or if the level is appropriate for their students. It's okay if it's a bit above the student's level, because the teacher can still read it to the class.
I don't think I'd ever be sick of getting books. If I won't use them, I'd give them to another teacher or to some families who can't afford to get their student extra books to read. If you have books that your kid used in school, please consider giving them to another family at the school or giving it to the student's teacher. The curriculum can change, but I often rely on receiving those extra copies for students who never got books, forgot them, or lost them.
Additionally, I'd talk to the school librarians and see what they'd want to do with the books. If you don't have a specific school in mind or a connection to one via family or friends, reach out to the front desk before donating books. You can ask them if they accept books or if there is a particular teacher or class in need.
In general, a quick check with the appropriate personnel is always a good practice before dropping books off.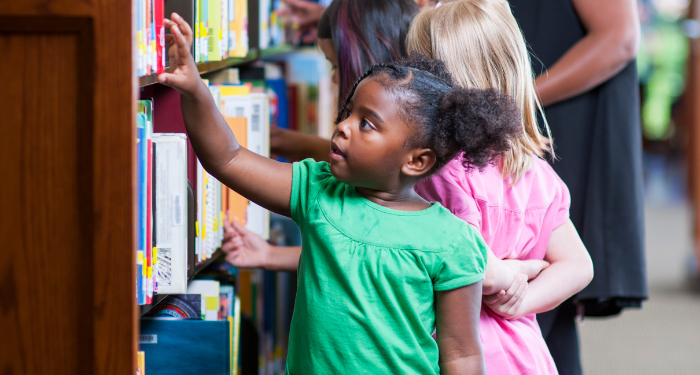 3. Let the Librarians Have Them!
Where can kids access a large collection of books for free? The library, of course!
So naturally, the library would be one of the best places to donate your books. With that said, it's important to be mindful when donating. What I mean by that is, consider what types of books they accept, the condition they should be in, if there are any types of books they don't want, etc.
As a rule, books that are falling apart or heavily damaged are not necessarily worth repairing and donating. Stick to gently used books when donating to libraries. After all, these are kids' books, and they need to be able to weather many more storms in order to be a useful resource for the library. There are other factors to consider when donating a book, but more on that later.
If you could tell the librarian the name of specific books and collections, that'd be even better! Some libraries will already provide this information online, but others may just give you the location and hours for drop off. You can also check how they use the books by calling or going online.
Some libraries, like the Phoenix Public Library, resell donated books to raise money for library services and programs. They don't list particular requirements, but they do provide the drop off location and hours for donation. Additionally, if you donate books to the library, they may not end up on the shelves, but rather distributed by the library to teachers and other librarians who apply for a book donation. The Phoenix Public Library has the Bookstorm program where local school librarians and teachers can apply and receive books. Check if your local library has a similar program!
4. Donate Books To Kids Who are Incarcerated
You may have heard about the Prison Book Program. This program receives books and gets those books into the hands of people who are in prison. A quick look at their criteria would indicate that kids' books are not on their list.
Luckily, there is an organization called Liberation Library which gets books to youth who are incarcerated in Illinois. They have partnered with bookstores to aid in their mission. Another Book Rioter wrote about it before in Action Item: Liberation Library. Unfortunately, Liberation Library isn't receiving book donations right now. Please save this for later! With that in mind, donating books isn't the only way to show support. You can volunteer, provide monetary donations, and become a pen pal!
Additionally, there are several programs across the USA, Canada, and Great Britain that help get books to people in prison. You can check the list, which has programs like Read Between the Bars in Tucson that have different criteria when accepting books.
5. Consider Charities, Nonprofits, and Thrift Stores
Several charities collect goods (like books) and sell them to fund a variety of centers to help people in need. Since many charities and nonprofits aren't simply redistributing the books, but rather are using them to raise money, it's important to consider the transparency of the organization. How will your books be received and used?
Here's a few to consider.
Books for Free program: The Child's Trust and Miami Book Fair work together to distribute books among 70+ bookshelves in the neighborhoods of Miami Dade's County.
Arizona Helping Hands Book Drive: This nonprofit provides a variety of services to kids in foster care. One is distributing books they receive from their book drive.
Kids Need to Read: This group provide books and other services to kids in need and to libraries.
Of course, if you simply want to just get rid of your books without throwing them away, you can give them to thrift stores that will sell them at a lower price. Some may donate that money to charities. When it comes to kids' books, it'd really be better to be a bit more intentional with where you're donating them. If they can find a good home, it makes all the difference for those kids and families.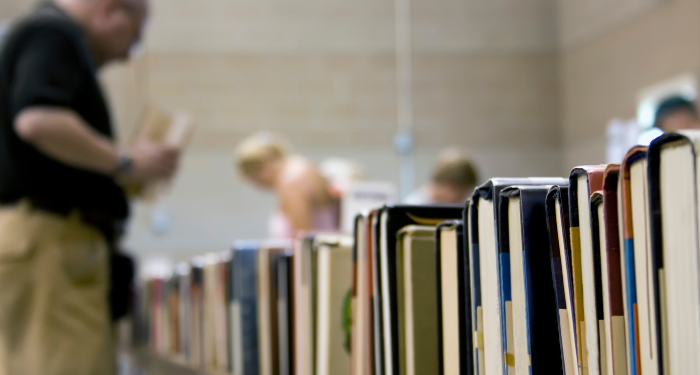 6. Search for Book Donation Locations Near You
If you'd like to find another home for your children's books, but you'd rather stay close to home or prefer locations that are drop off only, you can search for them with this book donation map. You can search for book donation locations based off the prior criteria listed as well as others like pick up or closed due to Covid.
Take a look at the map and find the closest locations to you. From there, you can see which ones accept kids' books. You might also want to check out these free bookstores, many of which specialize in giving away kids' books.
7. Find a Little Free Library
If none of these other tips appeal to you, you can always put those books in a Little Free Library. If you do, make sure you spread all your books among a few so you don't overload them. I'd recommend looking for Little Free Libraries close to schools so that it's more likely that books are found and read by the intended audience.
Now that you have a few places to donate your kids' books, it's important to think about which books you will donate.
How to Pick the Right Books for Donating
There are a few things to consider when picking books to donate:
What is your reason for donating them? Do you want others to enjoy it, or do you want to declutter your space? Do you have too many copies of a certain book?
Think about whether other people want these books. Are these good books for their kids? Are they age appropriate?
Where will these books be going, and are they suitable for that purpose? It's always better to match your books with a specific home. If your books are just gathering dust, you don't necessarily want to pass them on to another place where they will do the same.
Are the books diverse? Are they written by a variety of authors with different experiences? Are they written by authors from marginalized communities? Do they encompass messages that will nurture a kid's love for reading? Will it teach them about others' life experiences that are different from their own? Will it challenge them to think critically about the world around them?
Are the books in good condition? I don't know about you, but I've had my fair share of kids' books donated that are falling apart. The sentiment is appreciated, but often it's not worth it to spend the time and energy to fix them.
When selecting books, it's also important to know what books not to pick. Another Book Rioter already wrote about it in Don't Donate These Books. There are some good tips for considering what books are worth donating while others might be better off in the recycling.
There you have it! You've got where to donate kids' books and tips to help pick out the books. If you have other sorts of books to donate, read Where to Donate Books You No Longer Need for more tips!