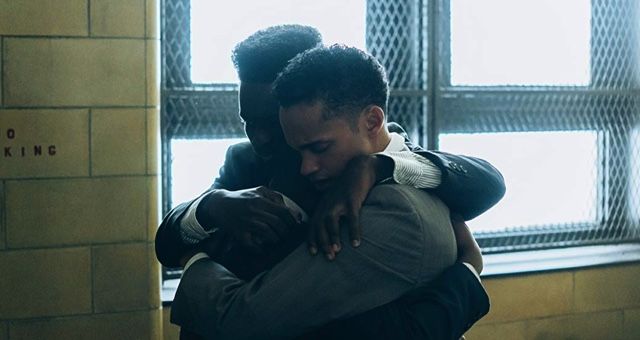 Lists
Further Reading After Watching Ava DuVernay's WHEN THEY SEE US
This content contains affiliate links. When you buy through these links, we may earn an affiliate commission.
Ava DuVernay's When They See Us, now streaming on Netflix, is a brutal and illuminating look at the harsh reality that many black Americans face when dealing with the criminal justice system. Centered on the wrongful conviction and forced testimonies of the Central Park Five, DuVernay's moving series underlines the unfortunate circumstances that befall too many people of color in the United States.
If what you saw in When They See Us moved you to know more about police corruption, brutality, and the prison industrial complex, then look no further. (Just kidding, please look far and wide and read as much as you can on such a crucial topic!) These books are great for either those just wading into the topic or seasoned readers looking for more information.
The first thing you might want to read is more about the case itself. Well-written and more in-depth than the Netflix series, The Central Park Five delves into the gritty details of this horrific injustice. Here, Sarah Burns indicts the criminal justice system with an onslaught of facts, evidence, and strong arguments. In addition, her prose and style make this a fast-paced read despite the wealth of information.
This is a must-read for anyone looking to learn more about the prison industrial complex and how it connects with policing and institutional racism. Though many may claim the United States is in a post-racial era, Michelle Alexander proves this gravely incorrect. "We have not ended racial caste in America; we have merely redesigned it," she says in The New Jim Crow. Providing statistics, anecdotes, and insider knowledge from her time as a civil rights lawyer, Alexander eloquently and powerfully lays out a damning argument.
One of the true political leaders of the civil rights movement, Angela Davis remains an intellectual powerhouse to this day. While When They See Us highlights various elements of the corruption found in the criminal justice system, Davis puts forth a seemingly radical thesis: What if we abolished prisons entirely? Don't worry, I won't try to summarize her brilliant arguments in my own words here. But it's safe to say that even if she doesn't convince you of her platform, she'll raise some mind-blowing questions that have you thinking for weeks to come.
It can feel sometimes that black men are in the spotlight of these narratives around unjust policing and brutality. This book helps to shake up the often male-centered approach to combating these injustices. As Andrea J. Ritchie uncovers here, the "twin epidemics" of police violence and mass incarceration affect everyone. Of course, it affects people with various identities in different forms. Ritchie explores this nuance by highlighting real-life examples of women hurt by this system. Powerful and well-written, I highly recommend this one for an intersectional approach to these issues. (In addition, the introduction is by Angela Davis so you know it has to be good.)
Did you know the Black Lives Matter movement was started by women? Yup. In this poetic, eloquent memoir by two of those leaders, the story of the BLM movement is told. Dealing with being labeled terrorists and threats to the United States, this memoir reveals the truth. Patrice and asha are just women who love their communities and want to stop the murder of innocents.
This incredibly well-researched text is for a broad overview of racism in America. Brilliant author Ibram X. Kendi starts as early as can be—before the United States was even founded. He traces the creation of racist ideas (like the idea of race itself!) from their inception to their modern day equivalents. This book is endlessly fascinating and heartbreaking, but gives the reader a set of historical tools to make themselves better people and better anti-racists.