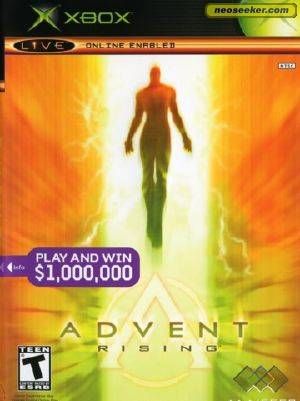 Fiction
When Authors Write Video Games
A little while ago, Neil Gaiman launched a cryptic website called Who Haunts Neil which offered nothing but a suggestion to come back later and see what might be happening. When it did go online, people expecting a book or a comic from him were shocked to find out that he had been working on a video game. Together with a small developer, he had put together a nifty sounding game called Wayward Manor, in which you are a ghost who must, over a long passage of time, deal with us, the living, who keep insisting on living in the house which you are trying to haunt. It looks very much like a Neil Gaiman sort of story, combined with the kind of games that Tim Schafer and his DoubleFine team produce (and that's a good good thing, in my book).
An author collaborating or being heavily involved in a video game isn't actually that new of an affair, though, and I thought it might be interesting to look at some of the others from the past few decades…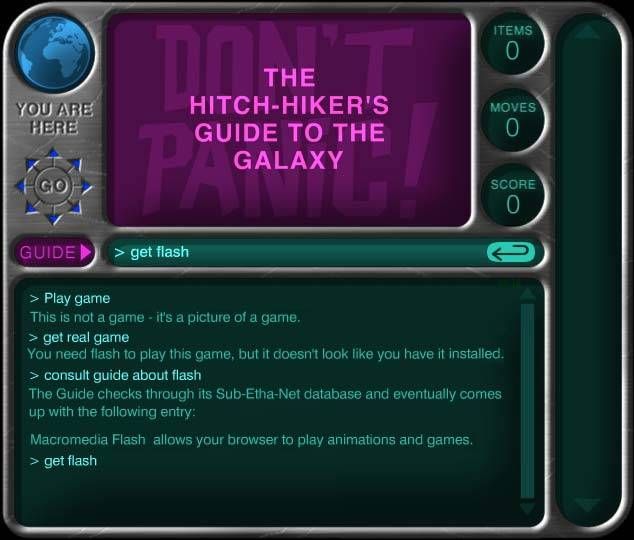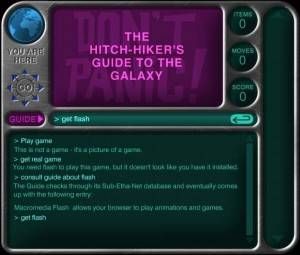 The Hitchhiker's Guide to the Galaxy (Douglas Adams)
Once, in a letter to the head of Disney Studios, while dealing with the impossibility of getting the Hitchhiker's Guide to the Galaxy story turned into a film, Douglas wrote "I have a great deal of experience of nursing The Hitchhiker's Guide to the Galaxy into existence in every other medium other than motion pictures." And it was true, he really did. Hitchhiker existed as books, radio dramas, television specials…and a very early text-based adventure video game.
The early text games were literally just text, frequently played on a black DOS screen (I've just said a number of things in this sentence which has baffled everyone reading who is under twenty, I think). The game would tell you where you were, what your surroundings looked like and what was present in the space and it would be up to you to navigate around, interact with objects, solve puzzles, and have dialog exchanges with whomever was present. Some of the entries in this old-timey video game format were appallingly dull, and some of them were brilliant. Fortunately, Hitchhiker was brilliant.
Douglas Adams was a brilliant writer, but he wasn't a terribly good novelist, as people (like the above Neil Gaiman) often pointed out. He wasn't great at it and didn't seem to enjoy it very much. I've long thought that the perfect medium for him was the video game (and possibly the text-adventure game, no less). It captured his off-kilter sense of humor and cleverness, his gift for storytelling and dialog which were remarkable but never particularly novelistic
Even better than me telling you about this game, though, is the fact that it is online! You can go while away a surprising number of hours with this game for yourself over on the BBC website.
I Have No Mouth And I Must Scream (Harlan Ellison)
This was a point-and-click adventure game released in 1995, not only based on the famous titular short story by Harlan Ellison, but with the active involvement of Ellison himself. That surprised me at the time. He spent a lot of time being pretty anti-technology, so it was interesting to see him turn up working on a game.
In the game, a psychopathic computer named AM has trapped a handful of human survivors inside of itself for hundreds of years, torturing and testing them, driving them insane and letting them recover, then doing it all over again. Slowly killing them for its own amusement. The game follows a handful of the survivors – each with very specific character flaws – as they work to defeat AM, and possibly rescue the colony of humans who are hibernating on the moon, and who are all that's left of the human race.
It was a phenomenally dark game, dealing with a lot of social and psychological issues that games had never really touched on before this point (or after, I'm afraid). Harlan Ellison was heavily involved in its production, and you can feel his involvement at almost every level (which is a pleasure, and marks one of the few times where a major author's involvement in a video game has had a measurable effect, and for the better. (And I didn't realize it until researching the game for this article, Harlan Ellison was the voice of the evil computer, AM. If you've never had the pleasure of hearing him read his own work or act, let me tell you that he has an excellent voice.)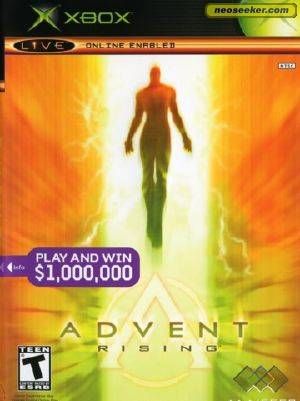 Advent Rising (Orson Scott Card)
Despite the games I mentioned above all having come before and been well-received, the press began making a lot of noise as the release of Advent Rising drew closer, talking about how it was a video game and yet somehow it had an author involved? A proper book-writing author! I remember reading these very silly articles and shaking my head at them. Some of the tone suggested that now, with the involvement of an author, video games had finally grown-up into a proper artistic medium and were definitely as important as literature.
Well, while I happen to think that video games are as valid as books and are increasingly capable of telling remarkable and powerful stories…I'm afraid that Advent Rising was not where that shift began to take place. The press, which had made so much noise leading up to the release, scuffed its toes in the dirt and wandered off as quickly as possible once the game actually hit shelves and people could play it. It was a generic third-person shooter game with less than amazing graphics, and quite whatever the involvement of Orson Scott Card had actually been, it didn't result in a compelling story, interesting characterization, or even useful dialog. The game sunk pretty quickly, as did all of the cross-media plans for tie-in novels and other games, until to this day, only those of us who rolled our eyes and grumbled at the hype-filled articles actually remember the game's existence.
…
So which way will Gaiman's game collaboration go? I have high hopes that it'll stand out along with some of the better author-video game collaborations. It looks compelling and clever as hell, and I'm very excited to play it.
_________________________
Sign up for our newsletter to have the best of Book Riot delivered straight to your inbox every two weeks. No spam. We promise.
To keep up with Book Riot on a daily basis, follow us on Twitter, like us on Facebook, , and subscribe to the Book Riot podcast in iTunes or via RSS. So much bookish goodness–all day, every day.