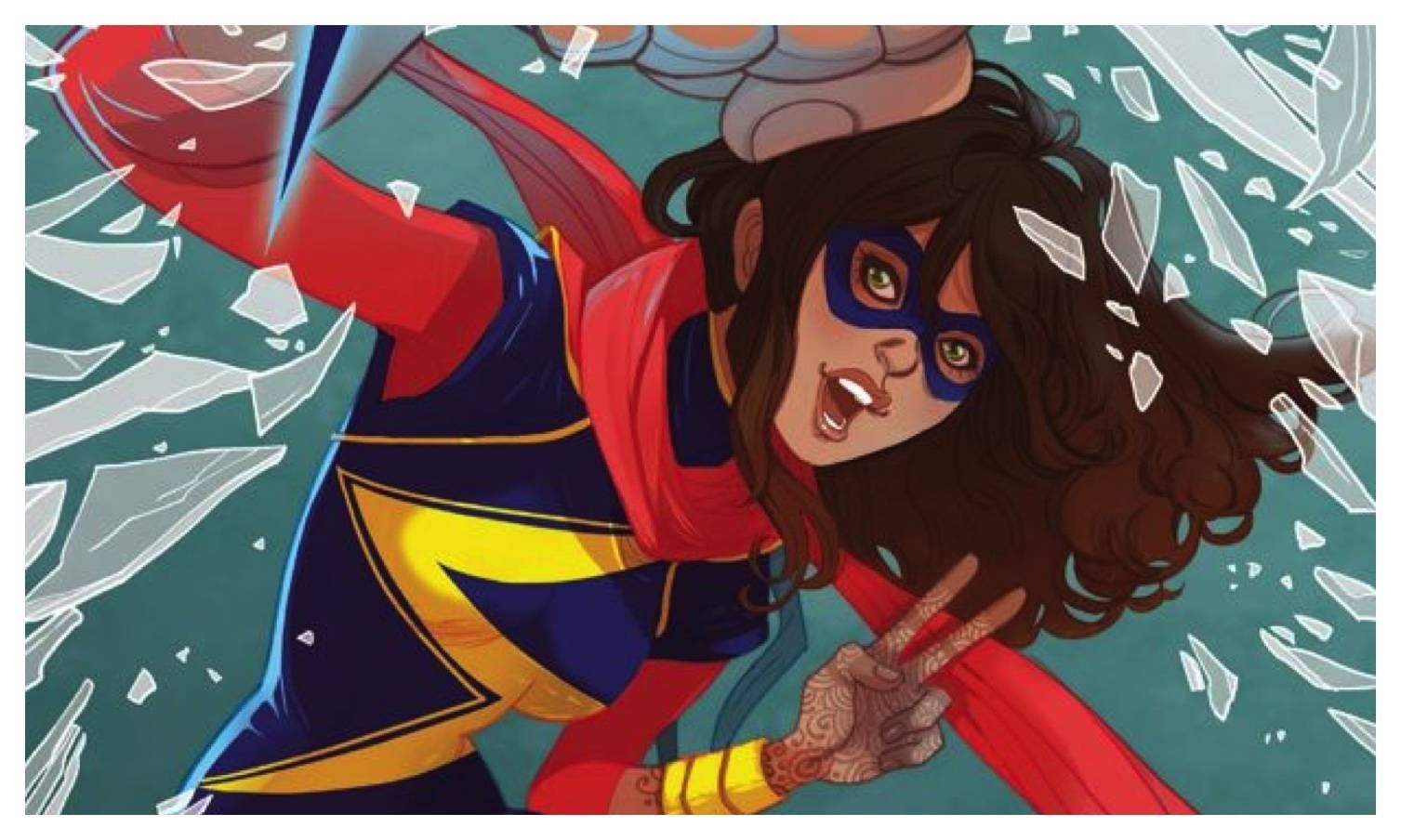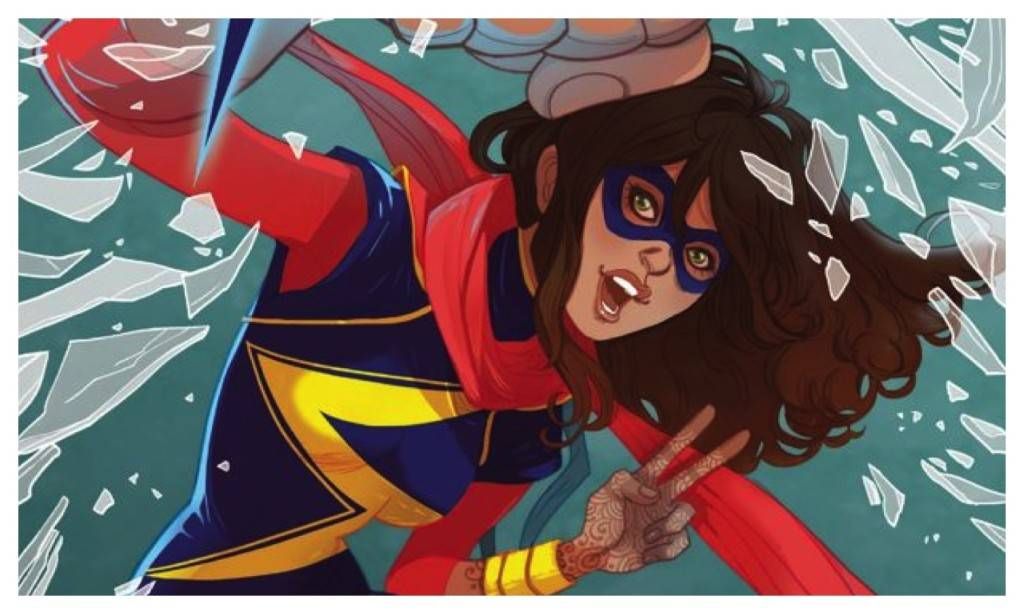 What's On Your Pull List? March 11, 2015
Every week, a different Panelteer will give you a rundown of the comics they're most looking forward to for the week. Floppies, trades, and omniboo are all fair game here. This week, Jessica Plummer tells us what's on her pull list.
Arrow Season 2.5 #6 by Keto Shimizu, Marc Guggenheim, and Szymon Kudranski (DC Comics)
I've stuck with Arrow through its highs and lows since the first episode, but I've never actually picked up the tie-in comic. But this month's issue promises a Diggle-centric story, and considering I would be totally happy if the show was renamed Diggle (or perhaps Diggle Does Pushups…), I figure it's high time I gave this comic-turned-TV-show-turned-comic-again a try.
Justice League United #10 by Jeff Lemire, Jay Leisten, and Neil Edwards (DC Comics)
"The Infinitus Saga" has thrown tons of deep-cut DCU craziness at its readers – the Legion of Super-Heroes, Fourth World mythology, Rann and Thanagar, Hawkman dying and coming back again – and as a dyed-in-the-wool DC fangirl, I love it. (Seriously though, Hawkman, get it together.) With this final issue, I can't wait to see what further epic nuttiness Lemire pulls out of DC's back catalog. I've got to admit, though, I'm hoping for some downtime in further issues so we can get to know this team of bickering B-listers better.
King Flash Gordon #2 by Ben Acker, Ben Blacker, and Lee Ferguson (Dynamite)
I never cared about Flash Gordon until the recently-concluded miniseries by Jeff Parker and Doc Shaner, a series so stunning I'm going to need to repurchase it in trades to really let the artwork shine (I originally purchased it digitally). I'm a little behind on this follow-up series, but I love the Acker-and-Blacker-penned podcast The Thrilling Adventure Hour, a loving send-up of pulpy radio shows in the Flash Gordon vein, so I'm interested to see what they'll do with the real thing.
Ms. Marvel #13 by G. Willow Wilson and Takeshi Miyazawa (Marvel Comics)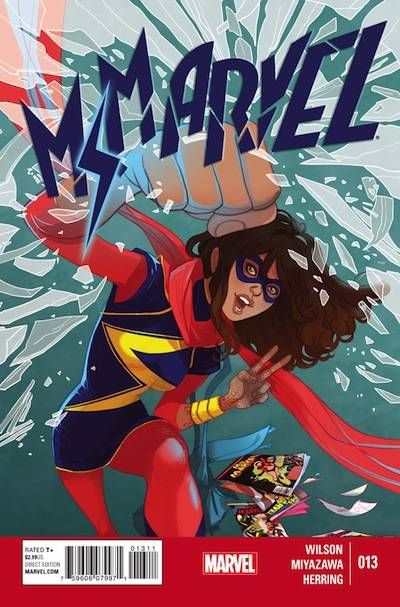 I love Ms. Marvel. You love Ms. Marvel. Let's all buy this and dish about how delightful Kamala is, okay?
Spider-Gwen #2 by Jason Latour and Robbi Rodriguez (Marvel Comics)
To be totally honest, I had a little trouble following the first issue of this series, having not read any of (this universe's) Gwen's previous appearances. (Or is it just one appearance? IDK.) But my curiosity's more of the "tell me more" variety than the "this concept of 'Spider-Gwen' confuses and infuriates me" kind so I'm willing to give this series a couple more issues to get me fully on board. Plus that costume is the jam.
Tiny Titans: Return to the Treehouse by Franco and Art Baltazar (DC Comics)
I loved the heck out of the original Tiny Titans series and was thrilled when it returned in miniseries form. Combining kid-friendly humor with deep-cut jokes, it's truly an all-ages series that rewards both the novice and longtime fan. Since it's not exactly a series of gripping cliffhangers where I need to pick up every issue the minute it comes out, I prefer to buy it in nice compact trades, which makes this collection extra convenient.
That's it for me! What are you guys picking up this week?
____________________
Follow us on Facebook for more comics fun.