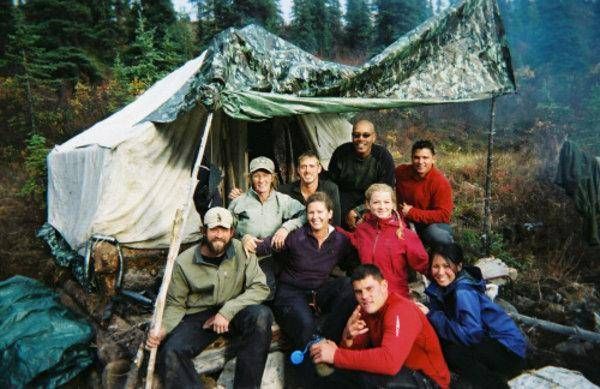 Every week, a different Panelteer will give you a rundown of the comics they're most looking forward to for the week. Floppies, trades and omniboo are all fair game here. This week, Josh tells us whats on his pull list.
ODYC #1 by Matt Fraction and Christian Ward
At the helm of Hawkeye and Sex Criminals, Matt Fraction has been on fire in recent years. Wednesday sees the launch of the writer's new original series, ODYC, with Christian Ward on art duties. The book is described as a "gender-bent eye-popping psychedelic science fiction odyssey," and you'd be hard-pressed to find a more appealing group of adjectives attached to a comic this week. (And I tried.) First issues are always bursting with possibility, and ODYC is a welcome addition to Image's growing stable of sci-fi epics.
New Avengers #27 by Jonathan Hickman, and Szymon Kudranski
Since taking the wheel of New Avengers in 2013, Hickman has revitalized the series with his signature style; big ideas, long-spanning story arcs, and a cavalcade of characters. The series has largely been concerned with the Illuminati, a secret cadre of Marvel's super-smarties endeavoring to save our world and others (and also one of my favorite aspects of the last decade or so of Marvel comics). We have no hints of what will happen in this issue – the preview just urgently notes that "IN 6 MONTHS…TIME RUNS OUT!" – but with the high-stakes, this-could-go-anywhere story of the Marvel Universe's impending collapse, I don't need any tempting to jump in feet first.
Superior Iron Man #2 by Tom Taylor and Yildiray Cinar
This month, the adventures of Tony Snark continue! After getting turned into Bizarro (or, in Marvel parlance, "Superior") Iron Man thanks to the Scarlet Witch's inversion spell, Tony spent the last issue tooling around San Francisco and basically behaving badly. It's a fun status quo for the new series, and gives the creators a chance to play with aspects of Stark's personality readers have loved to hate since the days of Civil War. This month, we're treated to that always-classic hero-versus-hero throwdown with the currently Bay-based Daredevil.
Tales of an Imperfect Future by Alfonso Font
"Earthlings, we've seen your future and we don't like it." Great opening line, right?
This collection, new from Dark Horse presents three of Spanish writer and artist Alfonso Font's classic 1980's satirical stories. Even three decades later, the sci-fi satire is pretty biting – extraterrestrials warn humans that pollution, aggressive colonization, and technology will doom our species. The black and white art is striking, and it's a worthy skeleton for the dense text of Font's stories. Dark Horse has been doing an impressive job in recent years of publishing translated works for North American audiences, and Tales of an Imperfect Future will claim a prime spot on my shelf between Blacksad and Jeremiah.
Shadow Show #1 by Joe Hill, Jason Ciaramella, and Charles Paul Wilson III
Ray Bradbury has been a popular author for comic adaptation since the later years of EC Comics, when the publisher released comic versions of 27 of the writer's stories. (Go back and read them. They're great.) Being a fan of these early adaptations, I was thrilled to discover that IDW's new series Shadow Show will carry on this tradition, in a sense – in every issue, artists and writers will come together to pay tribute to Bradbury's work and legacy. In this first issue (of five), Jason Ciaramella and Charles Paul Wilson III have adapted Joe Hill's "By The Silver Water of Lake Champlain," a short story released earlier this year about a mysterious creature two young friends find washed up on the shore. Hill. Ciaramella. Wilson. Bradbury. Sold.
What's on your pull list this week? Let us know in the comments section!