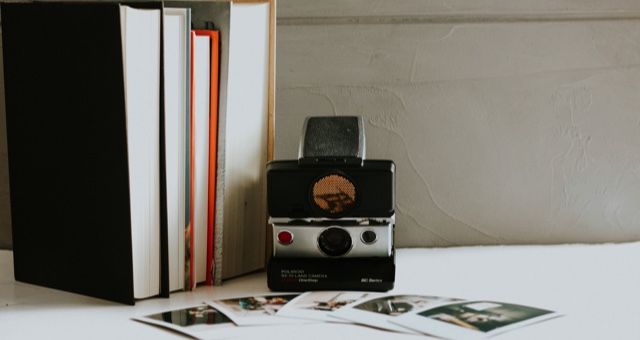 Lists
Weird Bookstagram: 25 Accounts that Admire Odd Vintage Books
This content contains affiliate links. When you buy through these links, we may earn an affiliate commission.
Look, y'all, Bookstagram has a weird layer beneath the beautiful, artful posts with perfect lighting. It mostly involves very old books, or donated books, or, most often, very old donated books. A bonus: These weird Bookstagram accounts often double as stores.
Also, please imagine with me: Wouldn't it be great if you could smell this post? All those old books. Mmm.
So here are 25 weird Bookstagram accounts to follow to add some odd, vintage books into your feed. Because not everyone can have a perfectly curated book collection.
This one is honestly one of my favorite weird Bookstagram accounts to follow.
When I grow up, I want to go to estate sales and photograph the weirdest books I find. WAIT, I COULD DO THAT NOW. Or just follow this account and live vicariously through it.
From the bio: "Rethinking race, gender, and sexuality during the golden age of paperbacks." I'm into it.
Sometimes they post really cool old covers, and sometimes they post really weird old covers. Just the way I like my internet.
The best part of this weird Bookstagram is you can buy the weird, rare books. All sci-fi, all the time.
This is mostly weird sci-fi art, and it is WEIRD.
https://www.instagram.com/p/ByfUMKVAIqy/
From the bio: "Handpicked books, aged to perfection." Beautiful.
Reading and critiquing the covers of such classic series as The Baby-Sitters Club, Sweet Valley High, and more. What more could you want?
Y'all, this is simultaneously my favorite and least favorite account to follow on Instagram. The books are hilarious and scary and amazing all at once.
Forgotten Bookmarks is a more delightful slice of old books. The owner runs a used bookstore and collects the items he finds inside donated books. He even put together a book, Forgotten Bookmarks, showcasing the highlights of his collection.
Spooky, weird horror books!
I am here for all the bright, colorful backdrops this account uses to showcase weird, vintage books.
More weird sci-fi, ahoy!
This weird Bookstagram really is a goldmine.
This account is a used bookstore that shares the weirdest of the weird that they find.
They're creepy and they're spooky, they're…Paperbacks from Hell.
"Highly strange books." You got that right.
According to the account bio, they're digitally archiving and restoring retro young adult and middle grade fiction. Because we really need to preserve these gems.
Boo!
This account is run by an English teacher and it's just the best.
SO many classic kids books here, and I love them all.
Mostly horror and other spooky, old finds.
Old book covers with reimagined titles. Brilliant.
I mean, it's right there in the name.
Yearling Reads is a beautiful weird Bookstagram account with cute, old paperbacks.
Please, please @ us with more weird book accounts on Instagram. They're our favorites.