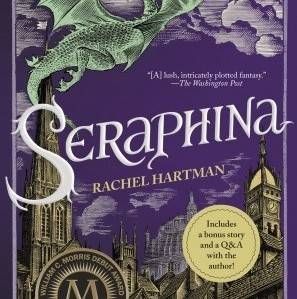 Giveaways
Weekend Giveaway: SERAPHINA by Rachel Hartman
This weekend's giveaway is sponsored by Seraphina by Rachel Hartman.
Four decades of peace have done little to ease the mistrust between humans and dragons in the kingdom of Goredd. Dragons can fold themselves into human shape, which enables them to lend their rational, mathematical minds to scholars and teachers, and attend court as ambassadors. Seraphina Dombegh, an unusually gifted musician, is drawn into an investigation with the captain of the Queen's Guard and the crown prince, when a member of the royal family is murdered in suspiciously draconian fashion. While they begin to uncover hints of a sinister plot to destroy the peace, Seraphina struggles to protect the deadly secret behind her musical talent.
____________________
We have 10 copies of Seraphina for 10 lucky Riot Readers! Just complete the form below to enter. Entries are limited to the United States and will be accepted until 11:59pm, Friday, January 9th. Winners will be randomly selected.
Oops! We could not locate your form.