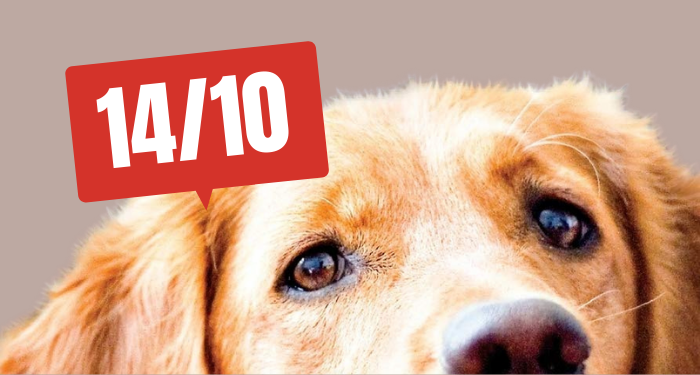 Humor
We Rate Book Covers With Dogs
This content contains affiliate links. When you buy through these links, we may earn an affiliate commission.
If you've been online long enough, you have probably come across the page We Rate Dogs — if you haven't come across it, please change that immediately! Trust me, it is worth your time.
The page (which is available across several social platforms, including Twitter, Instagram, Facebook, and has its own merch shop) was started in 2015 by Matt Nelson. In a little over a year, the page gathered over two million followers, went on to publish a book, and even inspired a mobile phone game.
Their socials are filled with pictures of good dogs, which are sent to the admins to be given a rating. They usually rate dogs exclusively, but sometimes people do send in some rare animals (see tweet below), and it's a joy! I mean, sometimes I cry too with some of the posts, but it is mostly a joy.
So, I thought: I love dogs, and I love books, so why not combine my love for both of these things and, in We Rate Dogs fashion, rate book covers with dogs on them?
Well, that's exactly what I did, and below are the results.
I hope you have enjoyed this little trip rating book covers with dogs, and the dogs in them.
When setting up your own rating system, remember that, deep inside, these are all great dogs (with the probable exception of Cujo, but… we don't talk about Cujo).
---
Craving more? Book Riot has a whole archive dedicated to dogs.