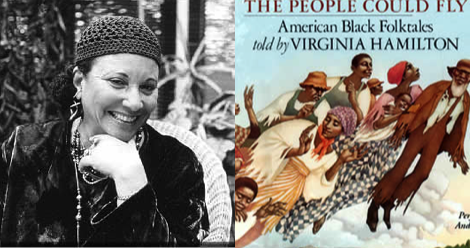 Children's
Celebrating Virginia Hamilton's Books and Life
This content contains affiliate links. When you buy through these links, we may earn an affiliate commission.
Even people who don't readily recognize Virginia Hamilton's name have probably read at least one or two of her books in their lifetimes. Born in 1934 in Yellow Springs, Ohio, Hamilton became a writer in the same area of Southwest Ohio where her own grandfather grew up after journeying on the Underground Railroad in the 1850s as a baby. Her life was fascinating, from her outstanding school performance to her days as an accountant and singer in New York City, and she became a prolific author whose work has been taken up by many elementary, middle, and high schools as excellent required reading.
This week marks Virginia Hamilton's birthday, which made me really reflect on how her books impacted my childhood. At the time, the attention to representation in literature was lower, and though I know she'd be thrilled to see diverse books, movies, and comics being popularized now, I think she did a lot for children's literature. She specifically gave me some of my first understandings about the history of hardship and overcoming that African-Americans have faced, while emphasizing hopeful attitudes and beautiful life stories.
My favorite virginia hamilton books, in no particular order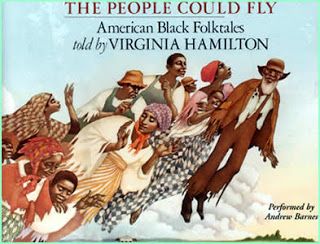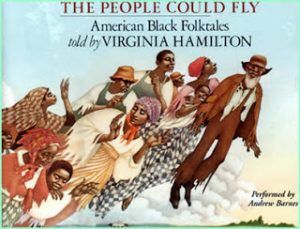 First was The People Could Fly, which introduces readers to folklore passed down in African American communities. I was inspired by the magic of the world in her eyes, but I also caught some of the underlying themes of oppression and unfairness. I was a kid, so I was often very concerned with fairness in the little details of my life, and these stories opened up my understanding of the complicated wider world, reckoning with the terrible hand dealt to entire groups of people. Stories like these made me connect better to discussions of the Civil Rights era at school.
M.C. Higgins the Great was one of the most absorbing novels I read as a child and it created a permanent love of quirky protagonists who want to change the world. It is also a less-discussed example of cli-fi, or climate fiction, with the precarious pile of rubble from nearby strip mining threatening M.C. Higgins's way of life throughout the story. Higgins's intensity and problem-solving nature mirrored my own overly-analytical childhood, and I only dream of someday having a 40-foot pole to sit on above my house.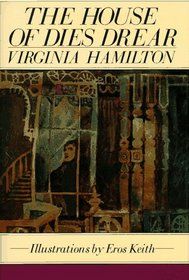 Lastly, the spooky tale of The House of Dies Drear was one of my favorite mysteries, drawing out how the past affects the present. Read through the lens of modern race discussions, one can see how America is still haunted by past violence toward African Americans, reminding readers that the legacy of slavery seeps into our actions, even if we are carefully guarding against it and working to undo it. That, and the fact that this is just a brilliant mystery that makes me want to read it again even after I'm fully grown up.
happy birthday, virginia hamilton!
Hamilton wrote over 40 books total—which was your favorite growing up? Which are you most eager to share with your own children, either now or someday? Want to know more about Virginia Hamilton's life and legacy? Check out her biography here.